M Type 2551
Midgets / Posted 12 months ago / 47 views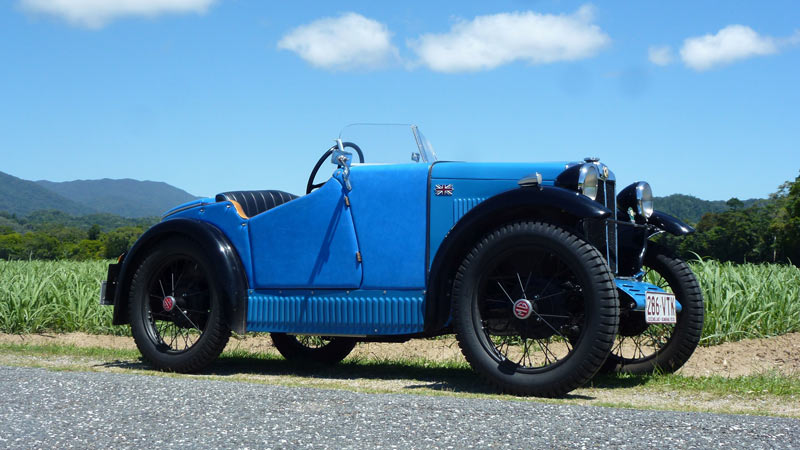 Information / History:
M2551 History as known.
MMM Register No 2387.   English Registration No   PL5390.
Build date 29 Jan 1931.
Original engine No 2341A Now fitted with 17503A
First owner Mr Webster of Woldingham, Surrey, UK.
March 1931. Purchased by Michael Collier for £160 with a black fabric covered body.
Competition history;
1932 MCC High speed trial, Brooklands, recorded 55.52 miles in one hour. Gold Medal.
1932 JCC High speed trial, Brooklands, Gold Medal.
1932 JCC Brooklands Rally, Silver Medal. *
1 October 1932 SW Centre reliability trial, third award.  *
1932 London –Exeter trial, Silver Medal. *
1932 MCC London-Scarborough trial, Bronze Medal. *
1932 Brighton & Hove Motor Club, Brighton beer trial, no result recorded
(*In possession of these medals)
Navigator was John Dugdale, a writer for Autocar magazine and later of British Leyland Motors USA.
Sold end of 1932 for£80 to Mabel Bourne, Hairdresser of Crowthorne, Berkshire. Possibly married to a Mr Sworder.
Here is the BIG gap in history.
 May 1977, Bought by Colin Dennett from an importer in Sydney Australia. Came fitted with a modified body, slab style rear and one piece windscreen.
1982  Fitted with an original style boat tail body made by "Specialist Ash Bodies" in Littleport UK.
Last use about 1990.
November 2014 Purchased by Tony Basham, to undergo a significant refurbishment and return to road going condition.
Midget

:

M Type

Chassis Number

:

2551

Year of Production

:

1931

Previous Owners

:

Mr Webster of Woldingham (Surrey, UK), Michael Collier, Mabel Bourne

Current Owner

:

Tony Basham

Original Engine Number

:

2341A

Current Engine Number

:

17503A

Date Acquired

:

November 2014