A free service to advertise cars, parts, goods or services relevant to Pre-war M.G.s.
If listing cars or parts for sale the full price must be included.
Cars must be identified by registration number and/or chassis number.
To advertise email the webperson
Advertisers are cautioned that scammers are everywhere – even here.
We all need to be wary of anyone asking for payment in advance.
If an offer seems too good to be true – then it probably is!
Wanted - MMM Vertical Generator for F type Magna
K1 saloon body and interior for sale in Victoria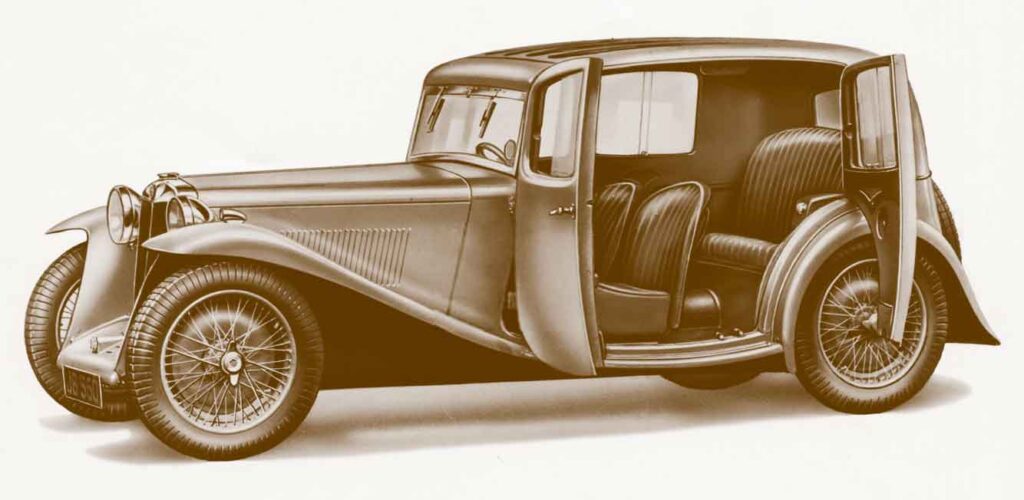 K1 Pillarless saloon bodywork and interior. No chassis or mechanicals but would make a great display piece. 
This body was removed and replaced with one in the style of a K3.
$5000.00 Harry Hickling 0419 011 092, or email
M.G. F Magna project for sale in Victoria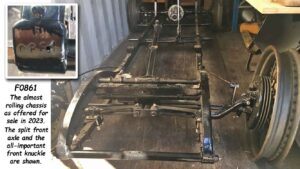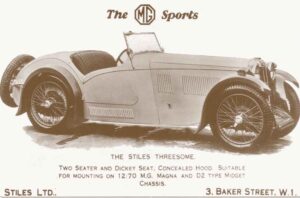 1933 M.G. F1 Magna F0861.  Originally a Stiles Threesome.  Link to history page here.
A significant amount of the mechanical restoration has been completed, just awaiting final engine work before coachwork can begin.
One of eight known surviving Stiles cars.
More information on Stiles cars here
$20,000.00 Harry Hickling 0419 011 092, or email
M.G. L type for sale in Victoria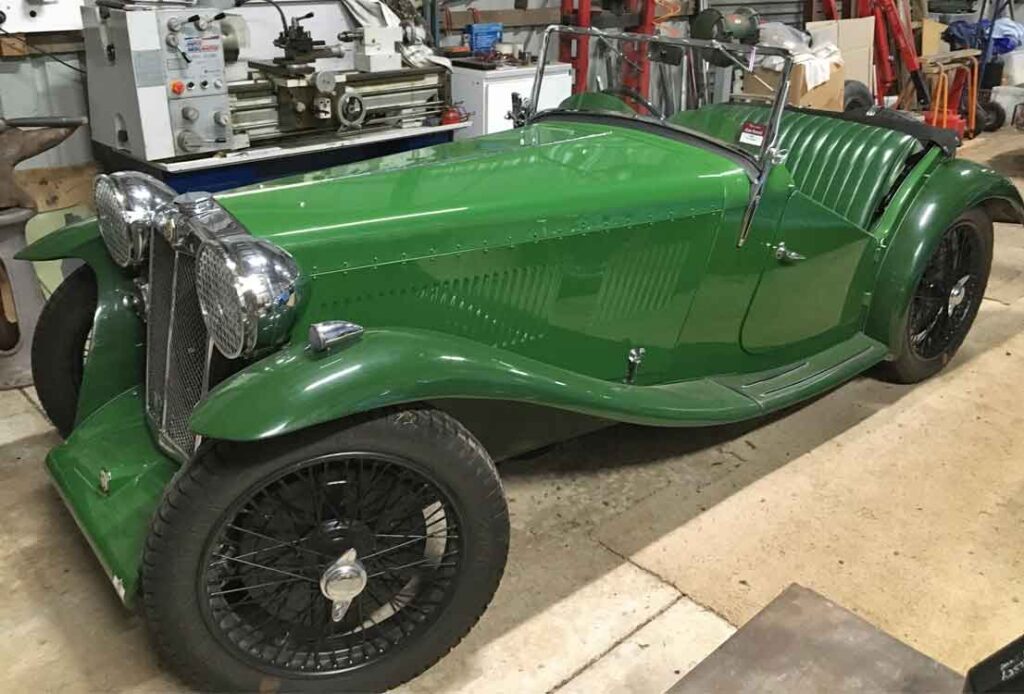 1933 M.G. L1 chassis no. L 0617, originally a Continental Coupe now rebodied in the style of an L2.
Mechanically excellent having been meticulously restored under George Leitl's ownership. A few additional items that needed attention included fitting  Roger Furneaux's excellent rear hub seals and, as a result of previous oil leakage, the brake linings were replaced. I have fitted a modern Mercedes oil filter conversion (internal change only). New tailshaft and converted the three brush dynamo to a two brush (works perfectly).
It  drives as good as it looks.  Now as age creeps up I am finding we are less inclined to do the type of events that this wonderful car was built for.
You can read the register history page here.
Allan Wettenhall. Ph 0417 581 665.  Price $100,000.00
M.G. K1 parts for sale in N.S.W.
M.G. SA saloon project for sale in N.S.W.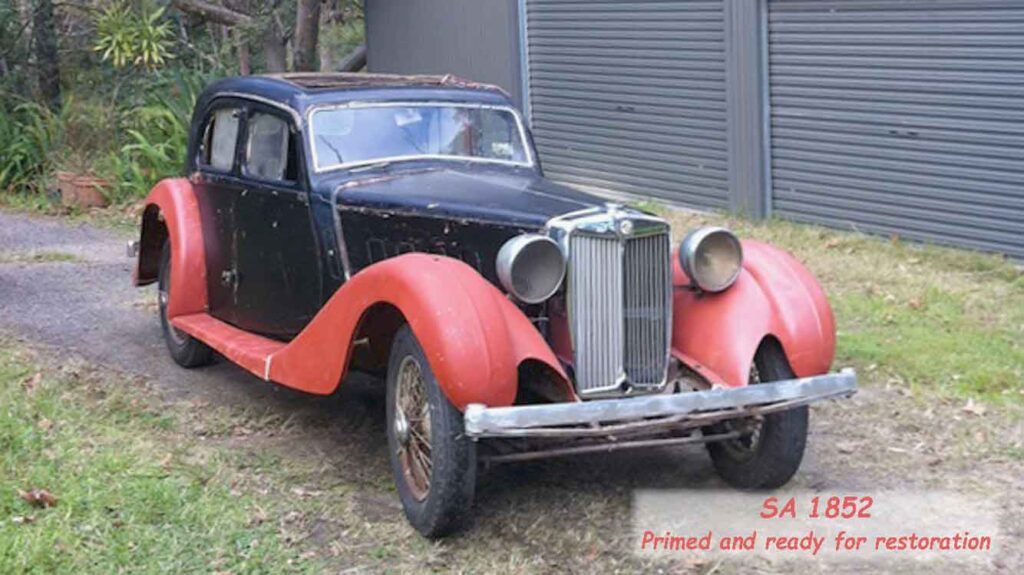 1936 M.G. SA Sports saloon.  Rare opportunity to purchase a rare project car of high quality and 99% complete.  Only 23 SAs were imported to Australia and this car is an early model.  It has matching Eng.No. QPH2125 and Chassis No.1852.  Some work has been done; including bead blasting to guards, new timber frame cut, some new old stock parts available.
Stunning touring car with leather upholstery and polished timber interior, sliding sunroof, wind-out windscreen and inbuilt jacking system.
Highly desirable, collectible and high value car when restored. Price $19500 Russell 0419 980 030
A more detailed PDF sales blurb is here.
M.G. PA project for sale in New Zealand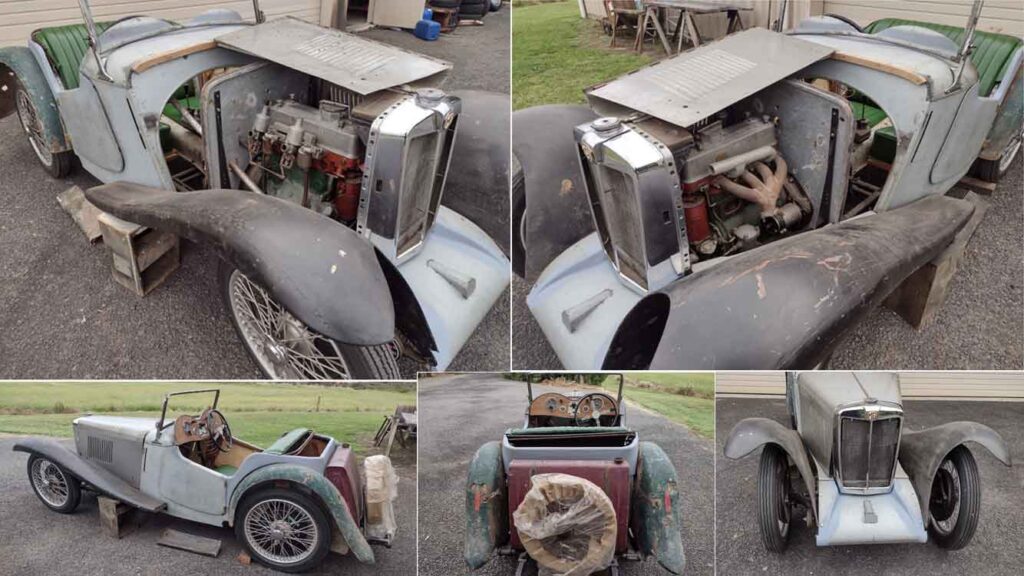 1934 M.G. PA 2-seater. Chassis no. PA 0975 NZ Reg. No. SJ 6841
A unique opportunity to complete this restoration project.  Chassis reconditioned, brake system is reconditioned with new brake cables, Included are 5 new wheels and 5 new tyres, 2 new front wings/guards, 2 rear wings/guards and running boards, new steering wheel, some new instruments, others second hand to Deluxe dash, new water manifold, fully reconditioned cylinder head, new piston set, new electrical control box, 2 new dash lamps, 2 new octagonal side lamps, engine gasket set, new complete Australian wiring loom and sheaving, complete new green leather trim and seat kit by Collingburn UK.  New chromed brass grill shell with honeycomb inserts, and assembled new wood body kit panelled in steel by a professional car restoration tradesperson. New front valance. Included are many new and good second hand other parts. One of only 1396 2-seaters originally made. Sale due to changed circumstances. NZ Registration is on hold. Original UK licence plate included with no. GG 1255. A complete detailed list of parts that are included is available. Will be certified asbestos free. 
Reply to mmmpamg@gmail.com  NZ $27000.00
M.G. NA for sale in N.S.W.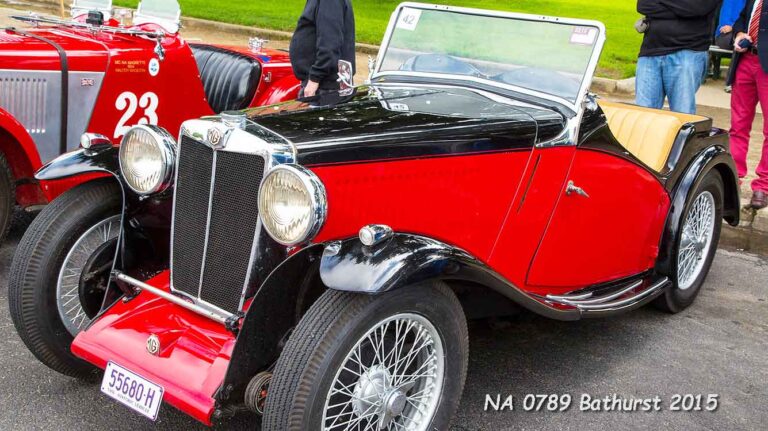 NB0789, new Duck soft top to pre-war design with new hood bows and new duck tonneau.
New Excelsior tyres only used at Bathurst.  Still has honeycomb radiator. Two-seater body with rear half in alloy, goes well .
Looking for offers around $105k to cover all costs so far.  Steve Foldhazy, email mgcgtsf@yahoo.com.au
M.G. M type parts for sale in South Aust.
This collection includes second hand and some new parts collected over a long period of time by myself and Mr Peter Kerr.
There are over 100 photos of these parts on a memory stick which can be sourced from me.  In this collection is included engine blocks and parts; steering columns and steering box parts; wire wheels; cycle guards; gearboxes; electrical parts, front ends and lots more.
We wish to sell the whole collection as one lot to the highest bidder.
Contact: Mike Greenwood 0412 701 850 mikeg@adam.com.au (posted 2-20)