J1 0268
Midgets / Posted 1 year ago / 155 views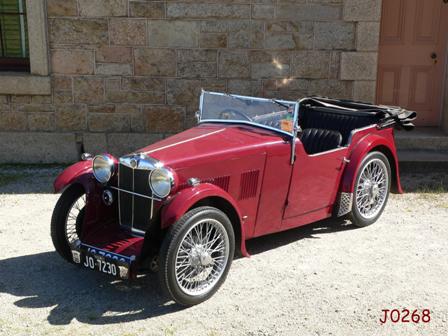 Information / History:
This car is the second oldest J-Type in the UK MMM Register . The very first JI,s
produced had the four seater body left over from the D type and F1 Magna. This car
was purchased in England and its history is vague although John has the original log
book and receipts after World War II. It's been a car that has been used and enjoyed
over the years and has gained a few minor modifications. The NSW registration
number was the same as the original number that was given to the car in 1932 when
first sold.
Midget

:

J1

Chassis Number

:

0268

Year of Production

:

1932

Previous Owners

:

Col Schiller

Current Owner

:

Barry Evans

Date Acquired

:

2010