PB 0392
Midgets / Posted 3 years ago / 231 views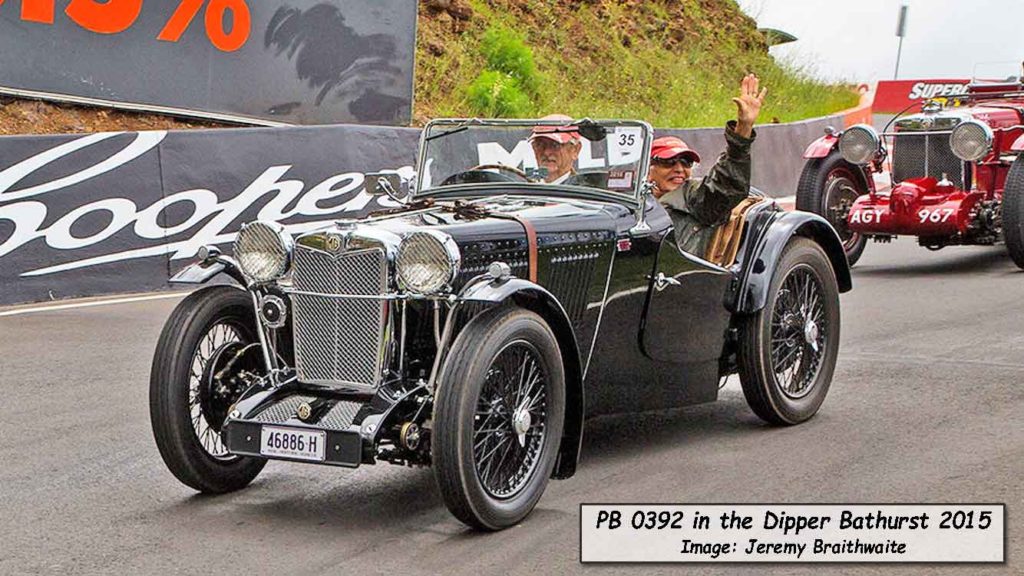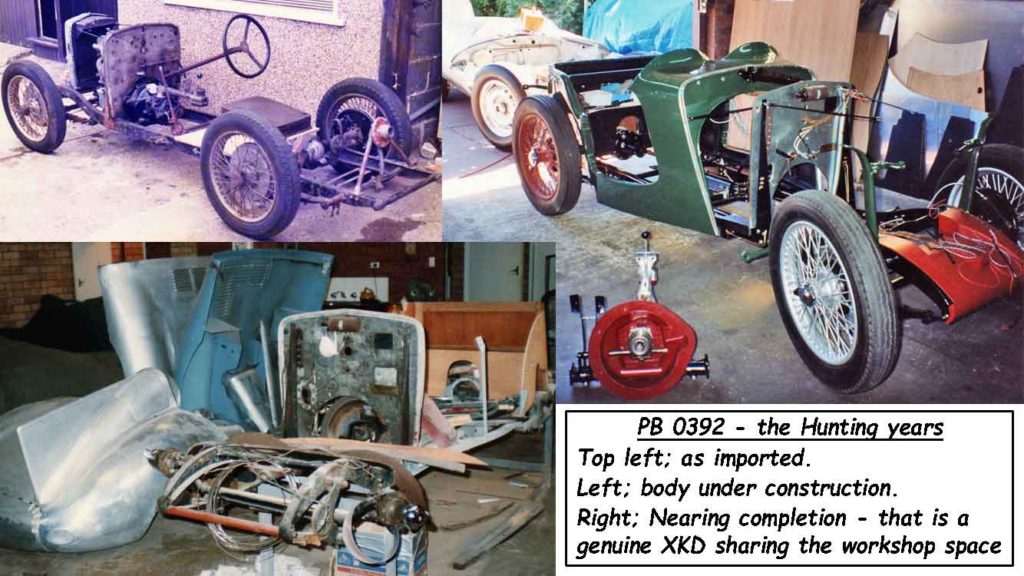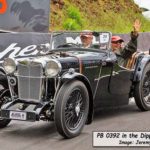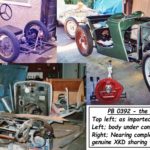 Current owner: Adams Family, NSW.
MMM No:  3372
Information:  Built in 1935 as a 2-seat roadster for the home market, delivered to the M.G. distributor in Glasgow.
History:
UK history unknown.
The car was mistakenly recorded as PB0412 on early registers.
Imported into Western Australia by John Hunting in the late 1980s as a tired rolling chassis without bodywork.  Almost immediately John sold it to Ed Farrer however five years later, with no progress having been made,  John repurchased it and repaired the chassis and driveline and built a new factory style roadster body and painted it mid-green.
The car was sold unfinished to Richard Fearon in the early '90s and he completed the build in the early 2000s, in the process the colour was changed to black and louveres added to the bonnet.
Sold to Ron Adams in 2004 and refinement continued.  A previously fitted belt driven Marshall supercharger was removed.  After Ron passed away the car was bought by Phil Redhead but after five years Phil sold it back to the Adams family in 2019.
Midget

:

PB

Chassis Number

:

0392

Year of Production

:

1935

Previous Owners

: John Hunting, WA. 80s.
Ed Farrer, WA. 80s.
John Hunting, WA. 90s.
Richard Fearon, Vic. 90s.
Ron Adams, NSW. 2000s.
Phil Redhead, NSW. 200? - 2019

Current Owner

:

Adams Family

Original Engine Number

:

649 APB

Current Engine Number

:

1410AP

Date Acquired

:

2019