NB 0963
Magnette / Posted 3 years ago / 231 views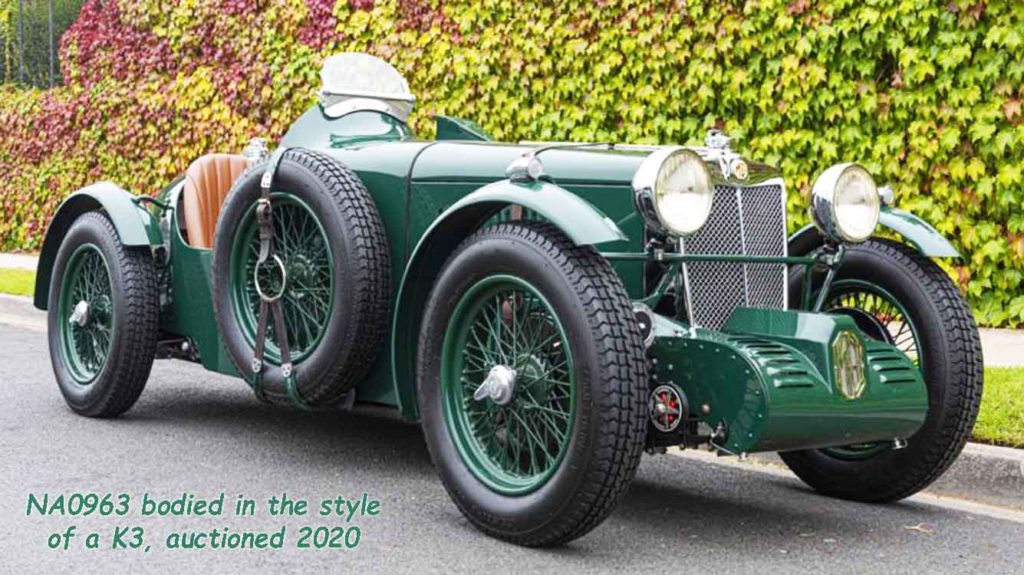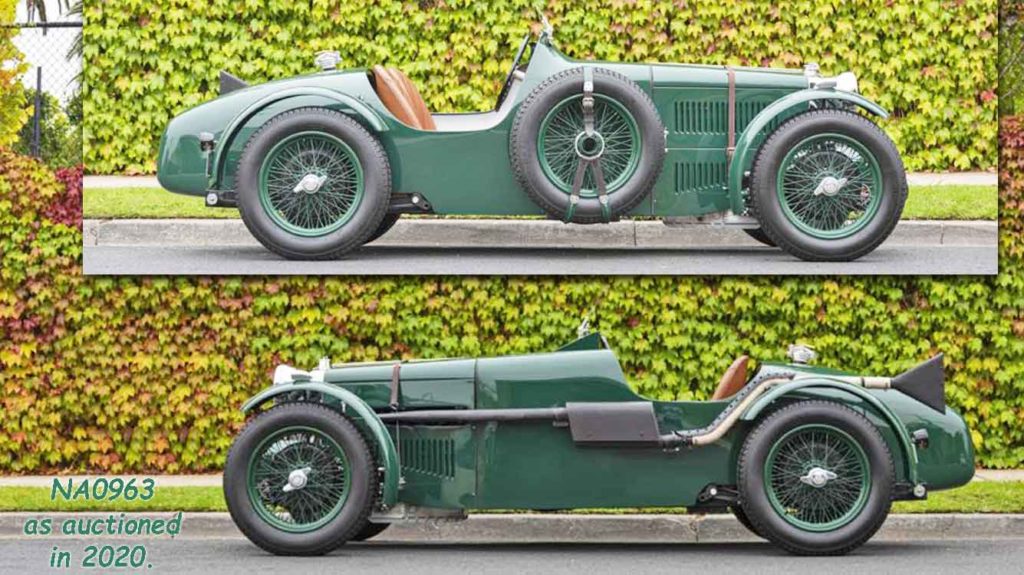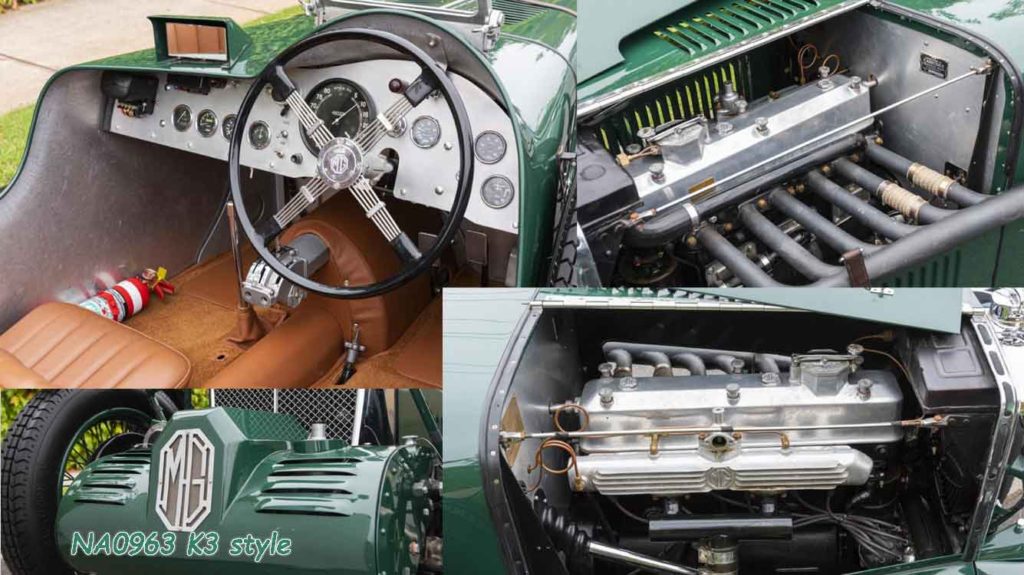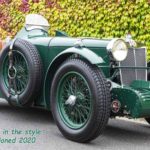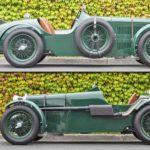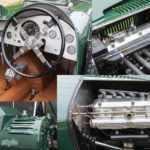 Current owner: Ross Copeland, Vic.
Information: Built in 1935 as a 2-seat roadster and sent to Morris Industries for export although the destination is not recorded.
History: provided to Donnington Auctions by Andrew Fock.
The car was found in the United States in the possession of M.G. enthusiast, Chis Leydon, who had just restored the Doreen Evans trials NA and was considering building a replica but ultimately decided to sell it.  It was then purchased and brought into Australia as a rolling chassis with parts in around 2002. It changed hands several times before an extensive full restoration was undertaken between 2012-2015 by the current owner at a significant expense, at Historic and Vintage Restorations (HVR) in Melbourne.
This included a new fully aluminium body in BRG livery, in K3 style, with cockpit enlarged for the 6'1″ tall owner.  The ENV Type 75 preselector gearbox was rebuilt, and a swag of new parts added including; stub axles, steering box, , crown wheel and pinion, wheels and tyres, instruments, exhaust, and K3 style sump.  The car has standard cable N-type brake system which was rebuilt.  The engine has the follow new components; engine block, crankshaft, conrods, new N-type cross-flow head and rebuilt Volumex Supercharger.
Magnette

:

NB

Chassis Number

:

0963

Year of Production

:

1935

Previous Owners

: Chris Leydon, USA.
Nick Langford, Vic.
Georg Leitl, Vic.

Current Owner

:

Ross Copeland

Original Engine Number

:

1192AN

Date Acquired

:

2020