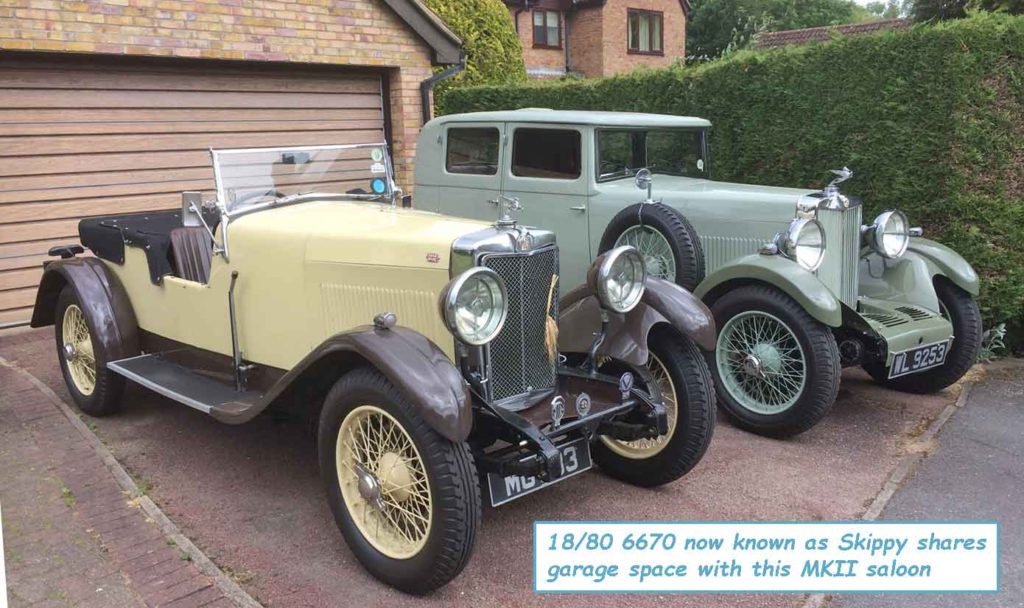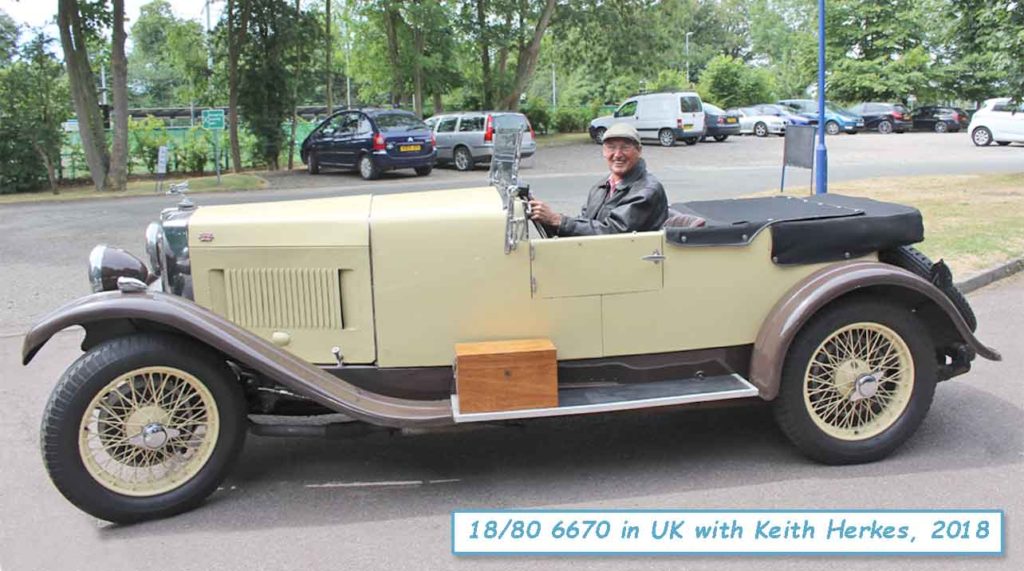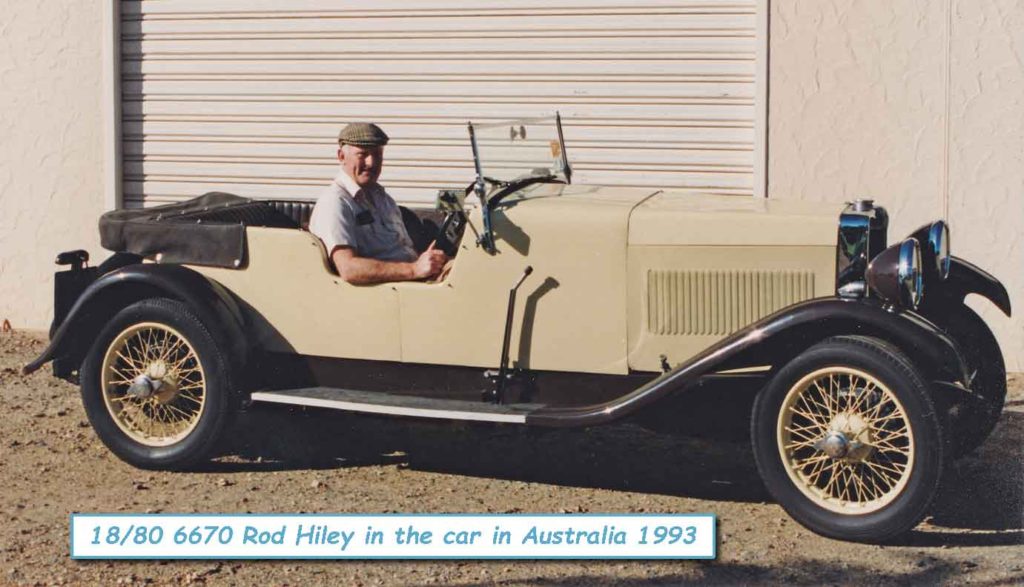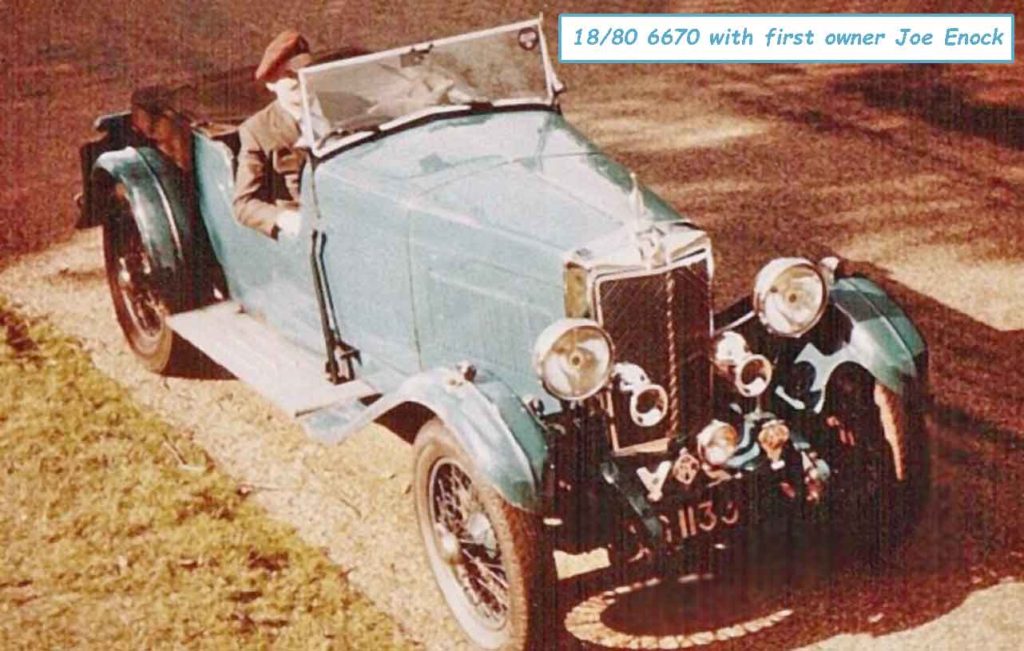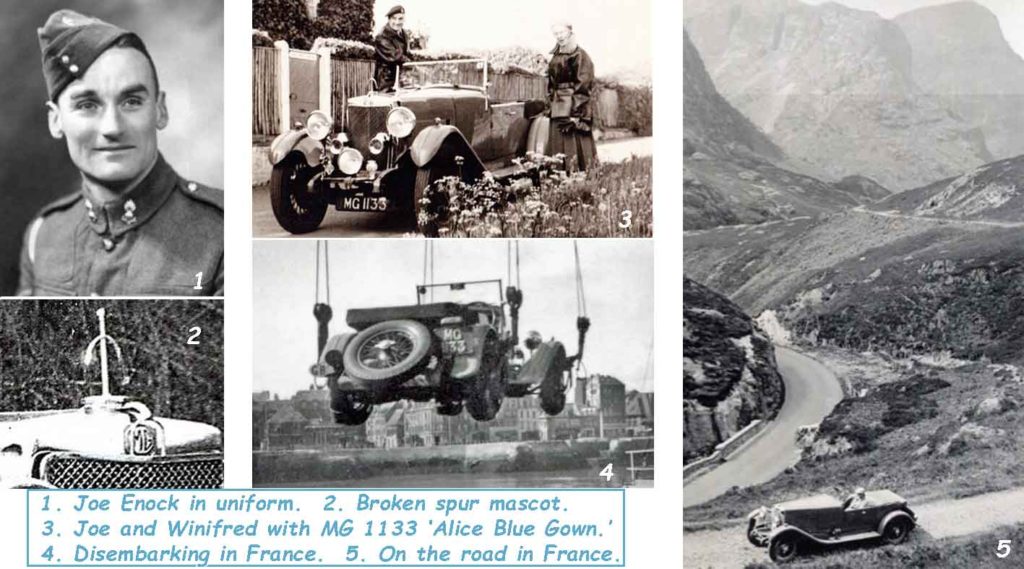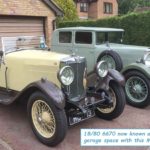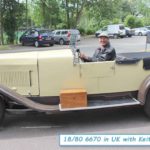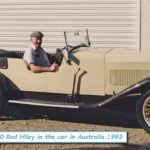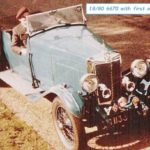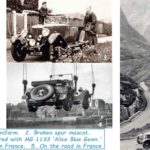 Although now in the hands of an English collector this 18/80 was brought to Australia, restored and driven here by Rod Hiley in Qld.  He kept it for 25 years from 1977 to 2002 then returned it to the UK.
Current owner: Keith Herkes, UK.
Information: Mk I speed model with panelled Mk III body.  Original price was £525.  There were approximately 500 Mk I models built, only 30 remain worldwide.  There are only two others with the original panelled body.
History:
3/6/31: Guarantee plate issued.
6/6/31, registered MG 1133 to its first owner J.G. (Joe) Enoch, Wembley.  Owned until 1958.
1958-'59:  Mr. Mesdell.
10/59 – '62: R.T. Marsh, Southampton.
1962 – '63:  Mr Alexander, York.
1964 – '76:  J.F. Bowman, Devon.
1976:  Bought by Rod Hiley and shipped to Australia.
2002:  Bought by Keith Herkes and shipped back to the UK.
Current owner, Keith Herkes, a member of the Early MG Society in England recently unearthed its fascinating early history.  He described his acquisition;  "Notwithstanding the fact that I already owned an M.G. 18/80 MKII saloon that was awaiting restoration, I decided that I needed a similar car but one that was a 'driver'.  Towards the end of 2002 I heard on the bush telegraph that Rod Hiley in Australia was thinking about downsizing his M.G. collection.  Long story short, I eventually persuaded him that his 18/80 would really be better off coming home to the UK where it would be used on a regular basis for our enjoyment.  Sadly, Rod passed away in 2004 but Di Hiley told me that it was one of her favourite M.G.s and a great tourer."
At the time Rod bought 6670 it was British Racing Green with red wheels, which was an unusual colour combination.  The red wheels were a legacy from a previous owner who had hand painted the car black and the wheels red, with enamel paint bought from the local Woolworths store.  About 1981 Rod decided to change the image of MG 1133 and his choice of colour scheme was the well-known M.G. cream and brown livery, known as 'cream-cracker'.  However, the story of the original colour is recorded in Phil Jennings's book, 'Early MG' which stated;"car was originally blue and under Joe Enock's ownership was known as 'Alice' from the song Alice Blue Gown".
Joe Enock was in a cavalry division that was unhorsed at the outbreak of the Second World War.  This division took as its symbol a broken spur.  The motif on the radiator cap was a broken spur mounted on a short flag mount and was still on the car when it was sold in 1958.  The story of the spur mascot has interested the present owner as it must have been important to Joe Enock and he often wonders what became of it.  Likewise, the fact that the car was originally blue, made him think that after repatriation from Australia, he would reinstate the original colour scheme instead of the cream and brown.  However he decided that as MG 1133 had spent more years in the brown and cream livery than in the blue 'gown' of her first ownership, he decided not to change it.  So brown and cream she still is.  She is also now known as 'Skippy' so named by the Herkes daughter after a trip to Australia.
Keith Herkes also owns 18/80 MkII Saloon reg. no. WL 9253 chassis no. A0255 rescued from the Gerry Goguen collection in the USA.
In 2017 Adam Enock, whose grandfather was 2nd cousin to Joe Enock recorded his family history and revealed Joe's war-time activities.  Joe Enock fought in WWII and was captured in France in 1940 at St Valery en Coux and taken on a horrific 120 mile route march to Lille where he made an audacious escape.  In essence, he feigned the need to attend the 'call of nature' and walked off into the hinterland unchallenged.  He was helped by local French residents and then made his way on foot and bicycle to southern France, into Spain and then Portugal, before eventually returning to England in June 1941 by flying-boat, after an incredible journey filled with bravery, hardships and tragedies.
In 1951, he and his wife Winifred retraced his war-time escape route in France and he was able to thank over 100 individual people who had helped him on his journey to freedom back in those dark days.  What is even more remarkable is that he used MG 1133 for the trip.  The disembarkation of the M.G.18/80 on the dockside in France was recorded by Joe and the small photograph was kept safely in the family album.  Sadly, there is no surviving written account of that emotional trip, the people he was reunited with, or of MG 1133 on the road on this 2000 kilometre round trip.
Joe lead an interesting life until 1983 when he died at the age of 81, in Shaftsbury Hospital, Dorset.
History compiled from information sourced from owner Keith Herkes, family history by Adam Enock and 'Early M.G.' by P.L Jennings.
Listing ID

:

4807

Vintage Model

:

18/80

Chassis Number

:

6670

Year of Production

:

1931

Previous Owners

:

J.G. Enock 1931-58. Mr Mesdell 1958-59. R.T. Marsh 1959-62. Mr Alexander 1962-63. J.F. Bowman 1964-76. R. Hiley 1976-2002.

Current Owner

:

Keith Herkes, UK

Original Engine Number

:

JC 10897

Current Engine Number

:

JA 9185

Date Acquired

:

2002

Current Reg

:

MG 1133