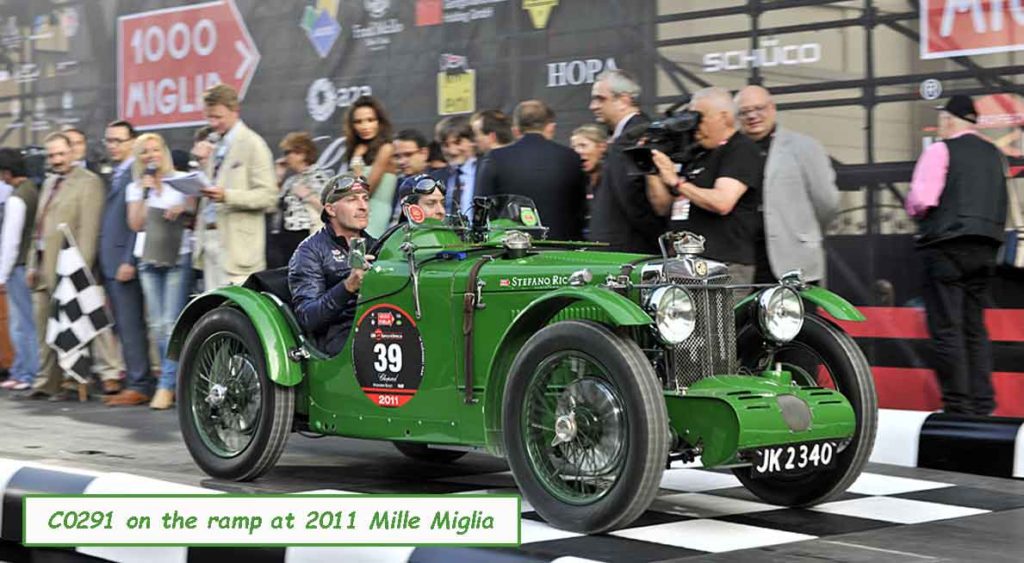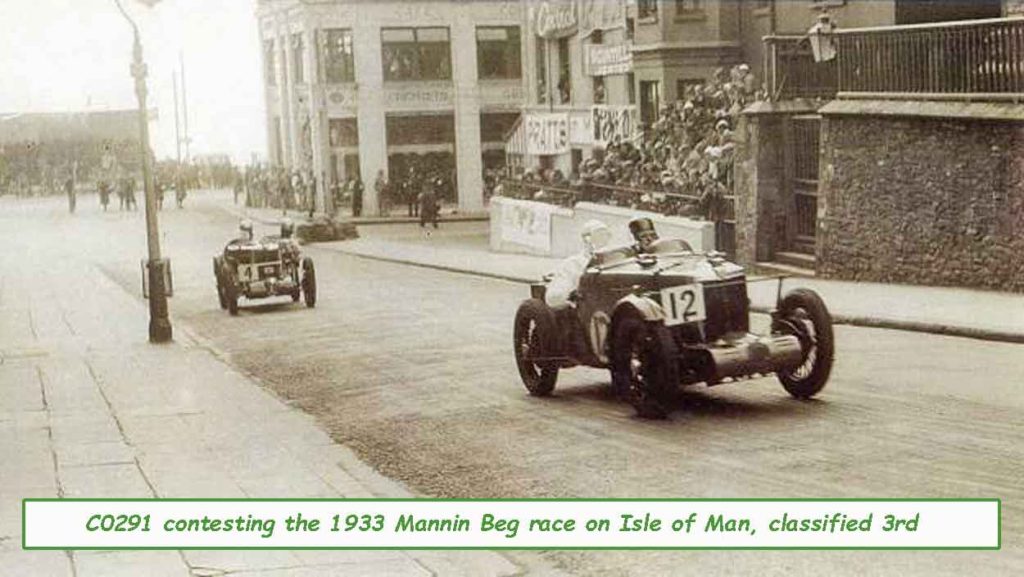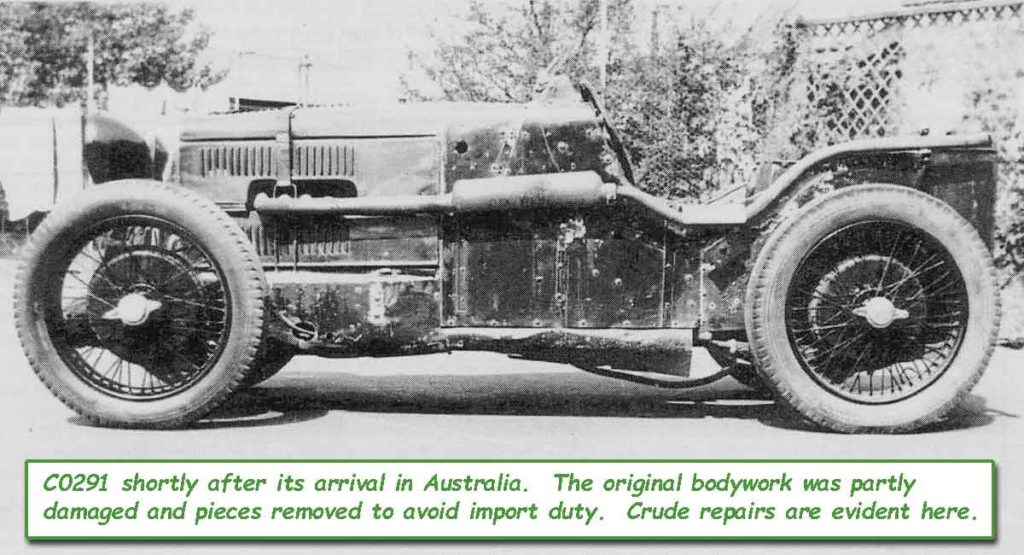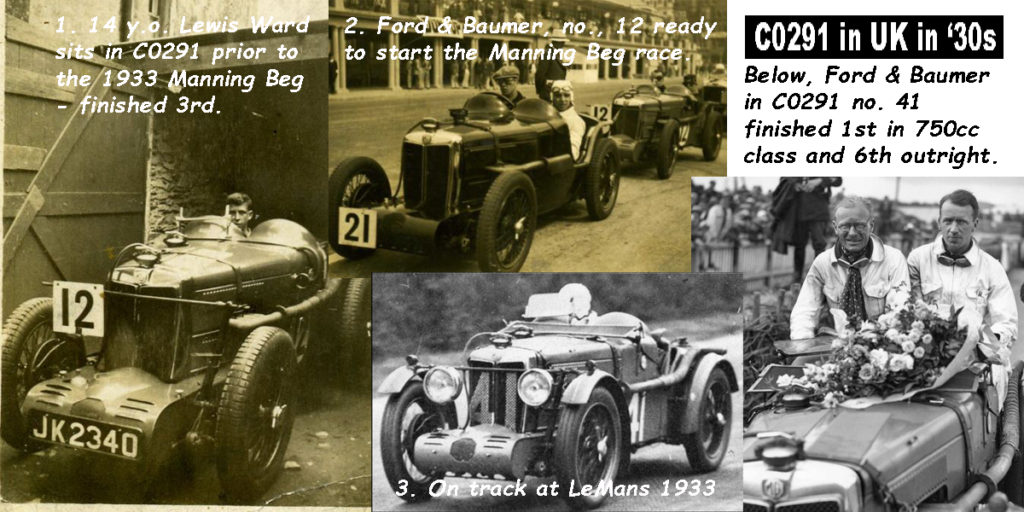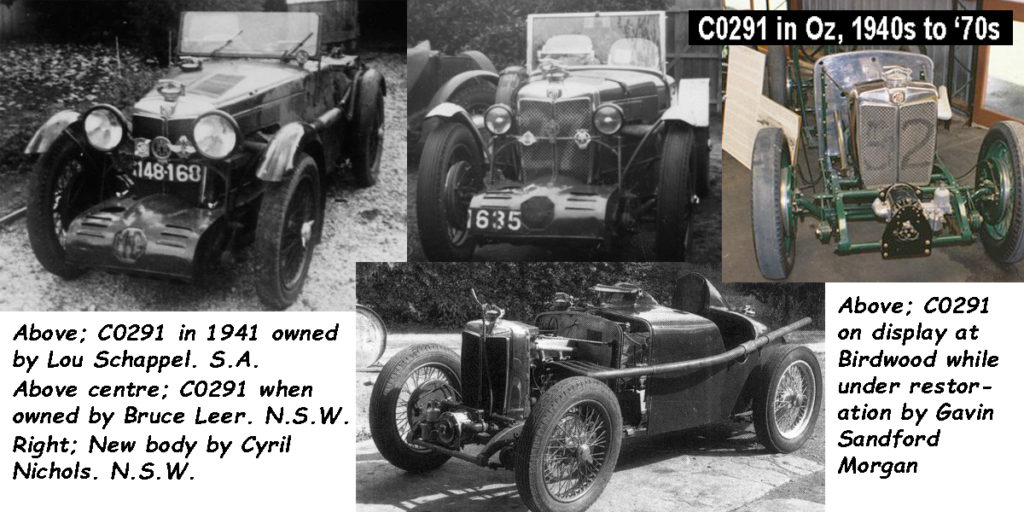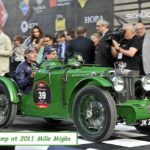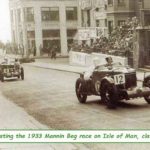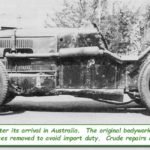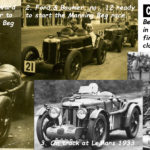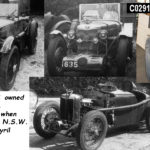 Current owner: Unknown, car currently located in the UK.
MMM No: 2291
Information:
Although now located in the UK this car is included here because it spent most of its life in Australia.  For all of that time was the only C-type in the country.  Another has arrived since.
Guarantee plate issued 21/8/31, painted grey and black.
History:  C0291's life began in a tragic way; sold by University Motors to its first owner who died in a crash in M.G. C 0274 at Brooklands before he could use this car.  The car was then acquired by the proprietors of Cowden Services Ltd., John Ludovic Ford and Maurice Baumer who were experienced privateer race drivers having entered an Alta in the Le Mans 24 hour race the previous year but dropped out after only two hours running.  The C-type was bought in light of recent successes in endurance races at Brooklands and was subsequently entered for the 1933 Le Mans 24-hour race.
The car was returned to Abingdon in prepared for the race and fitted with the newly released 12 inch brakes and AB crossflow head – effectively bringing the car up to J4 spec; in fact John Thornley refers to this car as a J4 in "Maintaining the Breed".  With tacit support from Abingdon, Ford and Baumer carefully planned their strategy and were rewarded with 1st in class and 6th overall; the best result to that date for M.G. at Le Mans and it was the highest overall placing for a car of that small capacity – ever!
In 1935 the car was bought by John Dutton who also bought a 30/98 Vauxhall and shipped both to Australia.  Dutton's intention was to select from the two cars the one most suitable to contest the 1937 South Australian Grand Prix.  When it came time to choose the Vauxhall happened to be submerged in the Blue Lake at Mt. Gambier so the M.G. was entered and finished 10th in the race.
Much of this history has been collected by Alastair Ward whose father Lewis Ward was employed by John Ford as a mechanic.
You can read his story by clicking this link.
The known history of C0291:-
21/8/31: Guarantee plate issued.  Registered JK 2340.
Early '32: sold by University Motors to H.Leeson.
3/6/32:  Harry Leeson killed in accident in M.G. C 0274 at LCC 1000 mile race at Brooklands.
Early '33: bought by Messrs Ford and Baumer.
28/3/33:  Returned to Abingdon in preparation for Le Mans, receipt on file.
17-18/6/33:  Le Mans 24hr race, drivers Ford and Baumer, placed 1st in class, 6th overall.
23/6/33: Supercharger rebuilt at works.
12/7/33:  Mannin Beg race, 50 laps, 4.6 mile street circuit, drivers Ford/Baumer, finished 3rd although not classified.
2/9/33:  Ulster TT, car no. 28, D.N.F. (broken crank).
1935:  offered for sale by Jack Bartlett.
1935:  bought by John Dutton and shipped to South Australia.
26-29/12/36:  South Aust., Centenary Grand Prix, Victor Harbour, car no. 23, driver J. Dutton, 10th.
1938: owner W.C. Howard.
1939: owner Lou Schappel, registered S.A. 148 168.
1944: owner O'Leary Family.
1946: owner Gavin Sandford-Morgan, Adelaide, S.A.
1/1/48: 50 mile handicap race Lobethal, driver G. Sandford-Morgan, DNF.
8/48: Fitted with new body, owner unknown.
4/10/48 ASCC Mount Druitt, driver J.Crouch, DNF.
13/11/49: VSCC Castlereagh Speed Trials, driver D.J. Waterman, 3rd, entrand D. E. Ansell.
5/50: owner/driver ??James??
12/6/50: VSCC Hawkesbury Hillclimb, driver B.King, 1st 750cc.
2/10/50: ASCC Bathurst, driver B.King, DNF.
Early '50s: bought by Cyril Nichols from West Ryde, N.S.W.  Nichols rebodied the car.
11/52: ASCC Mount Druitt Speed Trials, driver C. Nichols.
1954: sold to Bruce Leer, N.S.W.
27/4/58:  ASCC Record Attempts, driver Bruce Leer.
22/6/58:  Foley's Hill Climb, driver Bruce Leer.
1959:  sold to Gavin Sandford-Morgan, Adelaide, S.A.  Restoration while on display at Birdwood.
1990:  restoration completed in time to enter support race at A.G.P. Adelaide.
2001:  sold to U.K. without being offered locally, buyer Bill Ainscough, Lancashire.
12/06:  offered for sale by Martin Chisholm.
12/06: owner Adam Singer.
17/6/07: Brooklands Centenary Festival, A. Singer.
12-13/6/08: Le Mans Classic, France, A. Singer.
31/10/08: owner Graham Watts.
2009: owner Gary Ford.
2012:  offered for sale by Kidston SA.
Listing ID

:

4496

Midget

:

C Type

Chassis Number

:

C 0291

Year of Production

:

1931

Previous Owners

:

1931 H. Leeson, 1933 Messrs Ford and Baumer, 1935 John Dutton, South Aust., 1938 W. C. Howard. 1939 Lou Schappel, 1944 O'Leary Family, 1946 Gavin Sandford-Morgan, 1948 J. Crouch, 1949 D.J. Waterman, 1950 B. King, 1951 Cyril Nichols NSW, 1954 Bruce Leer, 1959 Gavin Sandford-Morgan SA, 2001 Bill Ainscough UK, 2006 Adam Singer, 2008 Graham Watts, 2009 Gary Ford.

Current Owner

:

Unknown, UK.

Original Engine Number

:

AA131

Current Engine Number

:

AA131

Current Reg

:

JK 2340 (original UK number reissued)