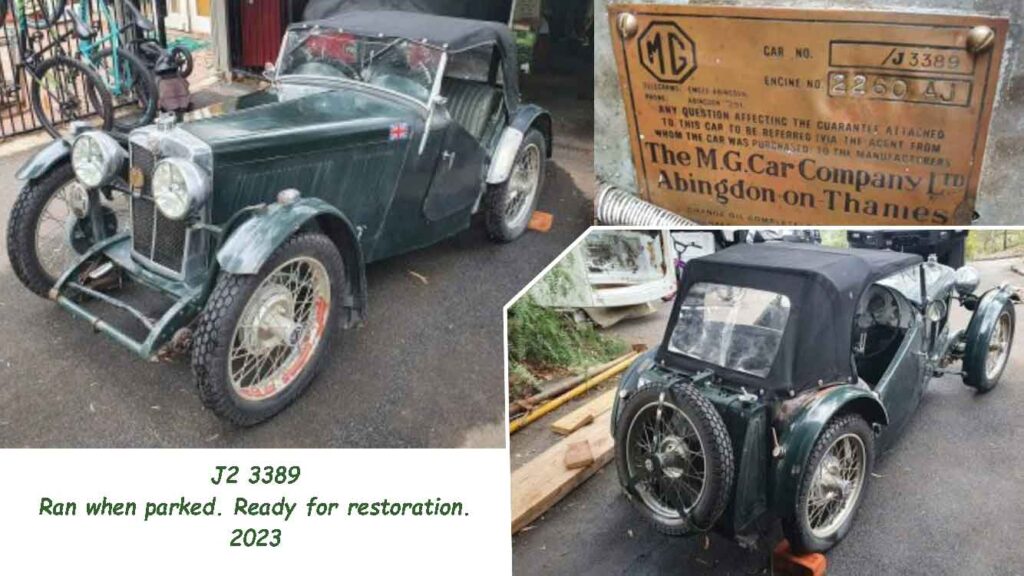 Current Owner: Andrea Gleeson, Victoria
Information: Built at Abingdon in 1933 as a 2-seater for the home market.
History: Bought in UK during WW2 by a US serviceman who shipped it home on an aircraft carrier.  Used by him and later driven by his son until sold to an Australian.
Shipped to Australia and later sold to Andrew Gleeson. Offered for sale as a restoration project by Andrea Gleeson 2023.
Listing ID

:

4883

Midget

:

J2

Chassis Number

:

3389

Year of Production

:

1933

Previous Owners

: George L. Richards, USA 31/12/86.
Aitor Orive, Victoria.
Andrew Gleeson, Victoria

Current Owner

:

Mrs Andrea Gleeson

Original Engine Number

:

2260 AJ

Current Engine Number

:

2I75 AJ

Current Reg

:

Unreg