F 0303
Magna / / 464 views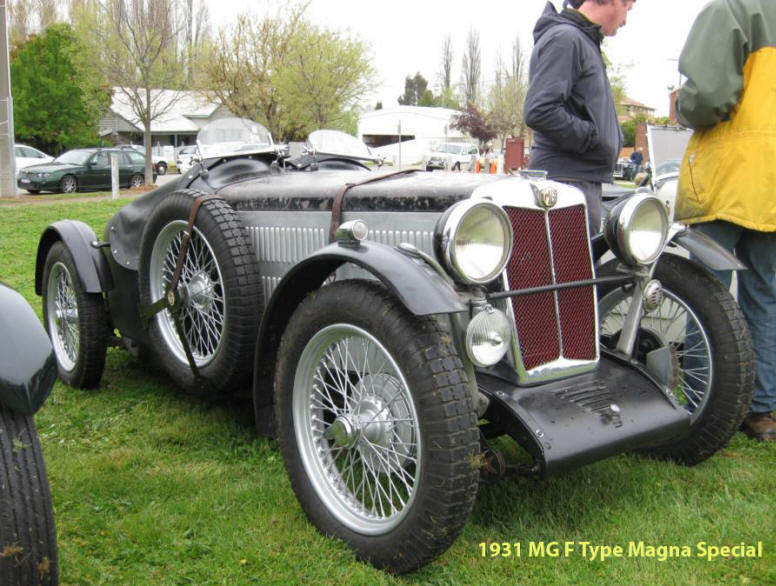 Current Owner: Graeme & Shirley Davies
History: Manufactured 2/12/1931
Little early history is known of this car except that it started life as a Sliding Roof Foursome Salonette.
Records show it was registered in the UK in the name of J C Thurburn 8/1932.
Peter Auld of Adelaide owned the car in the late fifties and used it for his everyday transport. Following an altercation with a taxi Peter couldn't fund the restoration and sold the car, a move he has regretted to this day.
Peter is still a member of the MGCC of SA
It was known to reside in Adelaide in a dismantled state for many years.
We are currently looking for someone who can fill in the gaps.
For the 15 years prior to my acquisition the car had been in Queensland and appeared in some regularity and road events. The car still retains its original engine.
The car is in good condition, and features pointed tail bodywork with quick release fuel cap. Aero-screens, outside exhaust, leather seats, The dashboard with original F1 instrument cluster, has recently been upgraded by fitting a more comprehensive set of gauges.
Brakes have been converted many years ago to hydraulic operation, and are very effective. 9 inch drums.
ENV Manual gearbox.
High ratio diff. (4.48:1 compared to 5.11:1 standard)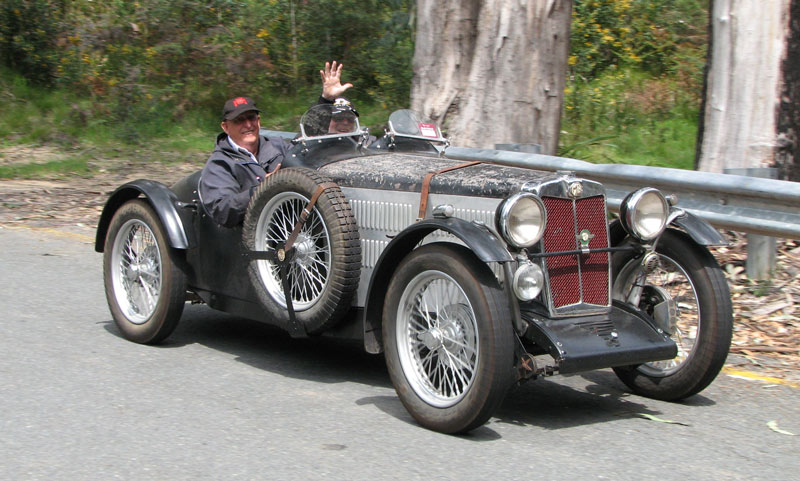 Photo above – Ray Skewes at the wheel
Listing ID

:

1881

Maga

:

F Type

Chassis Number

:

0303

Year of Production

:

1931

Previous Owners

: J C Thurburn 8/32, Peter Auld, Don Shinners
Gavin Sanford-Morgan, Allan Batten
Andrew Wegener

Current Owner

:

Graeme & Shirley Davies

Original Engine Number

:

564A

Current Engine Number

:

564A