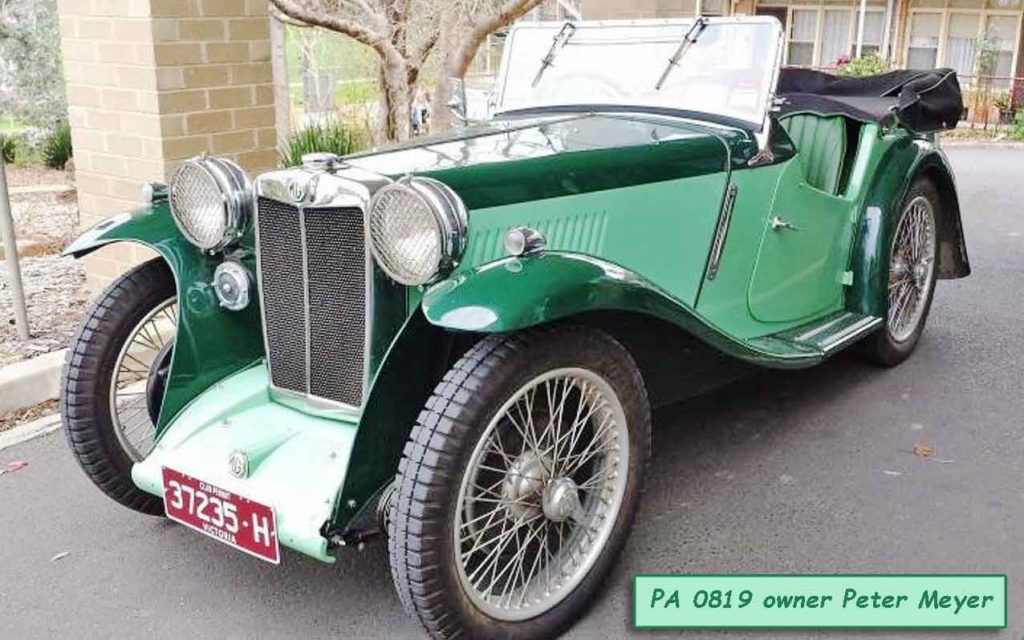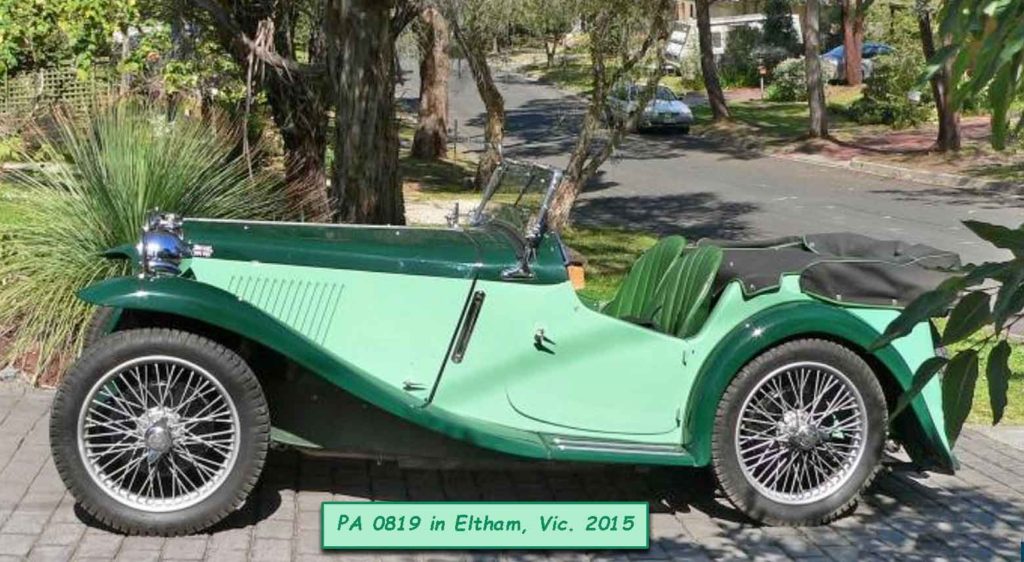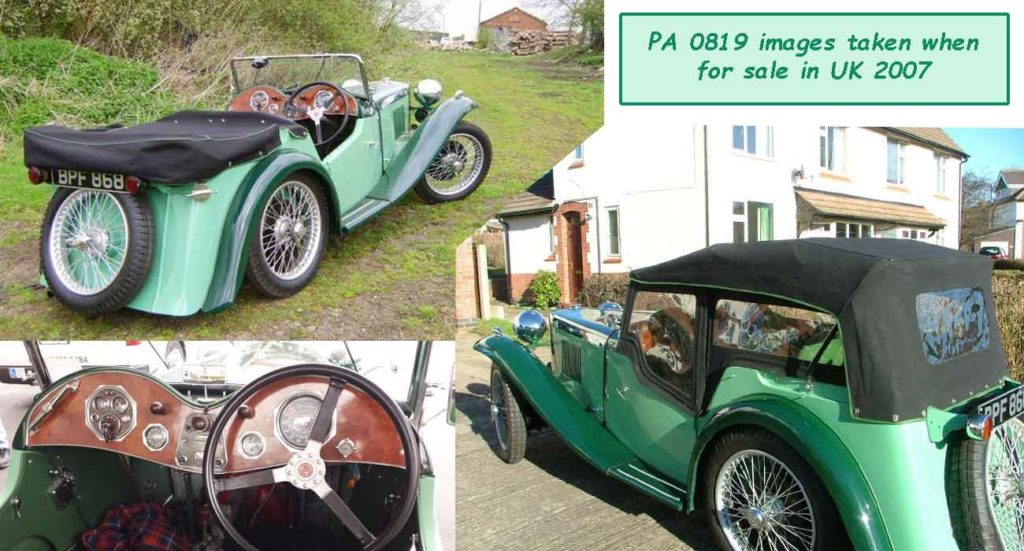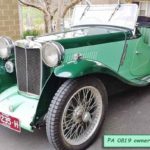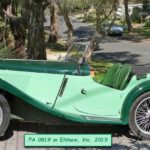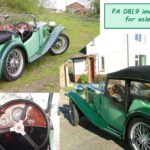 Current Owner: Brian Wilkinson, Western Australia
MMM No: 1795
Information: supplied by Peter Meyer.
PA 4-seater, Body Type B 252, Body Number 210/591.
Original guarantee and body plates still on car.
Mechanical clock and water temperature gauge fitted as original De Luxe equipment. Modern electric radiator fan fitted.
Standard 4-seater body type, skinned in aluminium except for the dumb iron fairing and bonnet. Colour scheme close to the original and popular factory Ulster Green/Dublin Green, with the exception of the darker bonnet and scuttle.
Full weather gear is provided – hood (and cover for when folded down), front and rear side-curtains and three-part tonneau cover with small clear window on passenger side for viewing the ammeter and oil pressure gauge.
History:
Manufacture date, 25/4/34.  Ex factory to Morris Depot, Guildford, Surrey, 8/5/34.
Purchased and registered by W. Bignold, Peaslake, Surrey, 9/5/34, with registered number BPF 868.
Owned by J. W. Bowman, Workington, Cumberland, 10/38.
Registered to Maurice Marks, Edinburgh, Scotland, 4th Feb 1954.
Registered to Dr. Angus Marks, Harrogate, Yorkshire, 29 AP 57.
Registered to Gordon David Ogilvie, Harrogate, Yorkshire, 22 AP 59.
Registered to Phillis May Gardner, Harrogate, Yorkshire, 29 JU 61.
Registered to John David Smith, Husthwhaite, Yorkshire, no date available, but pre 30/4/65.
Owned by Martin and Pauline Slater, Coventry, 6/98 – 8/03. Restored by Martin during this period.
Owned by Andy and Julie Paynter (Humberstone, Leicestershire) and Andy King, 8/03 – 4/5/07.
Bought by Peter A. Meyer, 4/5/07 and subsequently imported to Australia. Registered PA 0819 on 19/09/07 (BPF 868 was still in use, or reserved, in Victoria!).
The car restorer, Martin Slater, subsequently died, and despite an approach from Bob Clare (MMM Registrar) to his widow to see if he left any records, no response was forthcoming, and I therefore have no idea what engine, gearbox and other transmission components were used in the restoration.
Listing ID

:

2299

Midget

:

PA

Chassis Number

:

0819

Year of Production

:

1934

Previous Owners

:

Peter Meyer, Vic.

Current Owner

:

Brian Wilkinson

Original Engine Number

:

1072AP

Current Engine Number

:

1072AP R (replacement block and head)

Date Acquired

:

2016