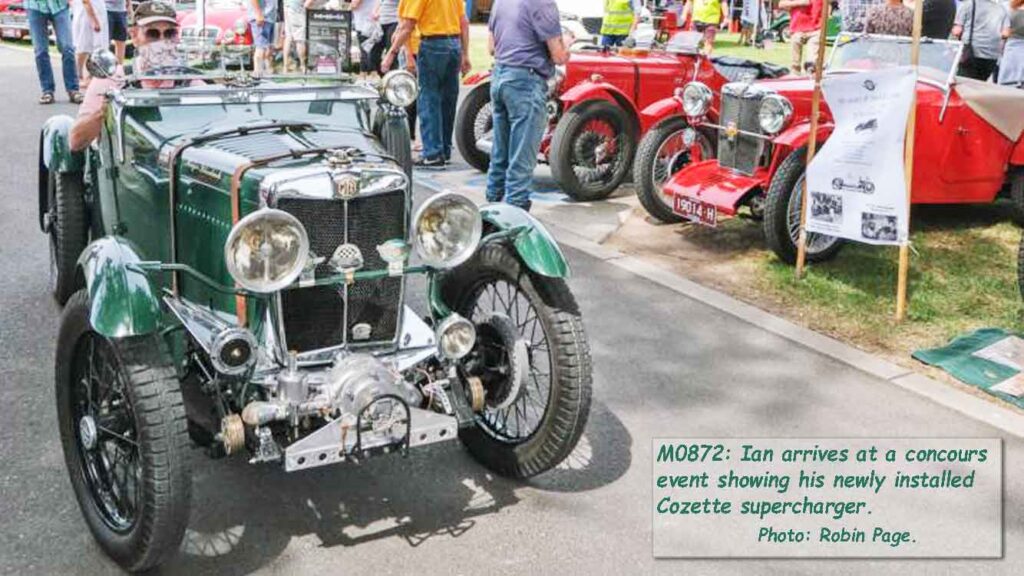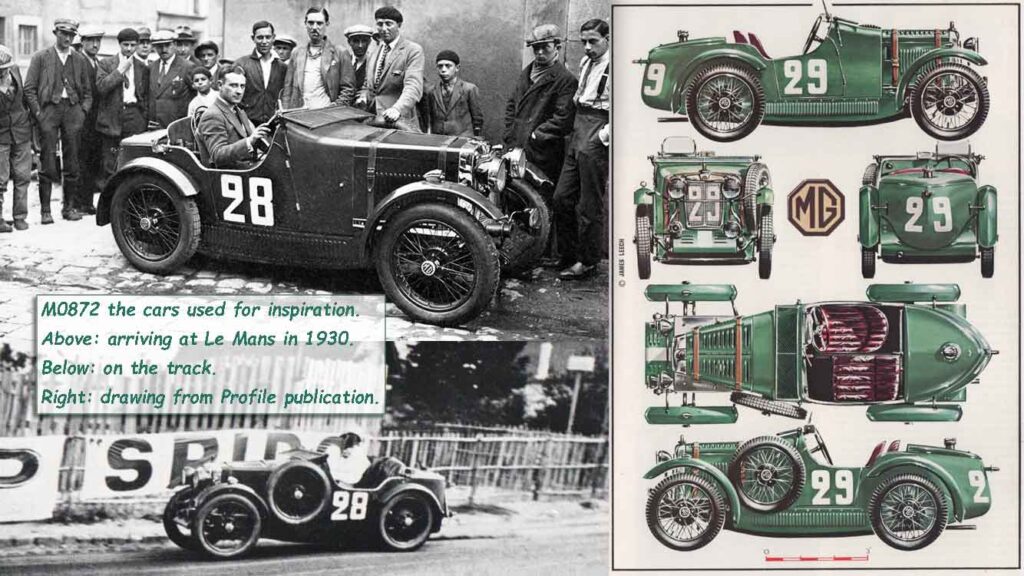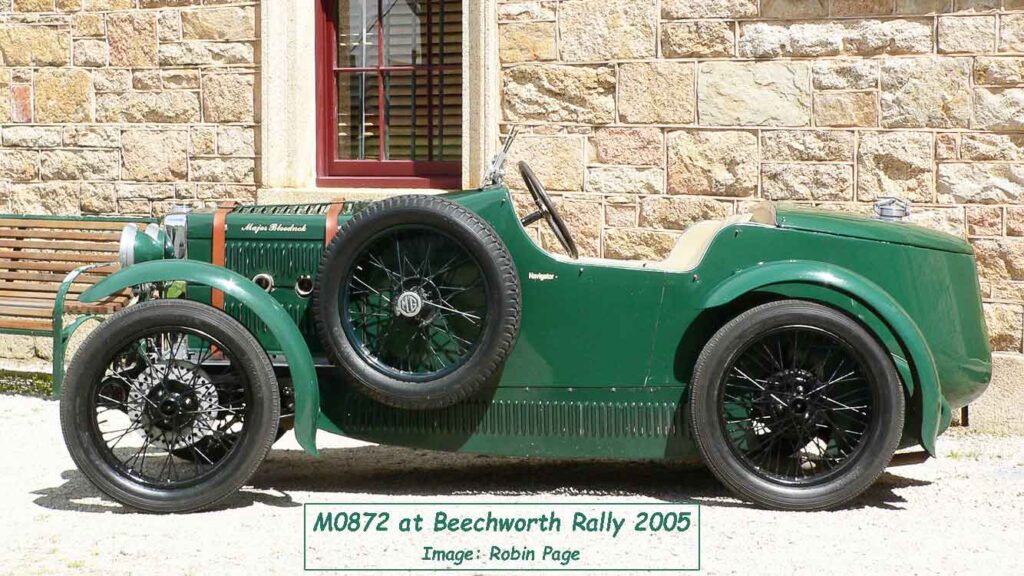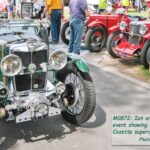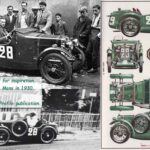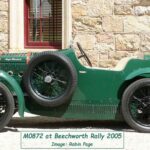 Current owner: Ian Mawson, Victoria
MMM No: 2388
Information: Built in Abingdon shortly after the move from Oxford in 1929, the car started life as a 2-seat roadster for the home market.

History:
Following the M-type's success in the JCC Double Twelve Hour race at Brooklands in 1930, a car was entered in the 24 hour Grand Prix d'Endurance at Le Mans later that year. The body differed from the Double Twelve cars by having a handsome upswept scuttle, large rear petrol tank, and side mounted spare wheel.
Forty years later Graeme Steinfort engaged Syd Ward to replicate the Le Mans body in aluminium, for the car which he had purchased from John Lawson, who had bought it from Alan King.
Graeme sold the dismantled car with an attractive heap of Phoenix engine innards to Ian Mawson in 1979, who created a very potent motor car. Grang-Grang first appeared at the National Meeting in Adelaide in 1981, showing people how well an M-type could be made to go. At a later meeting in Adelaide, Ian demonstrated in a motorkhana how lots of grip, grunt and steering lock can actually tip it over. Since then it has been frequently and reliably used in competition and on the road, and is admired for its sharp stimulating exhaust note.
Ian has been known to install superchargers on most of his cars so it comes as no surprise that his latest tweak on the M-type was to fit a period Cozette supercharger.
Listing ID

:

1752

Midget

:

M Type

Chassis Number

:

0872

Year of Production

:

1930

Previous Owners

: Graeme Steinfort, Vic.
John Lawton, Vic.
Alan King, Vic.

Current Owner

:

Ian Mawson

Original Engine Number

:

MG 626A

Date Acquired

:

1979

Current Reg

:

CH 1682 Vic