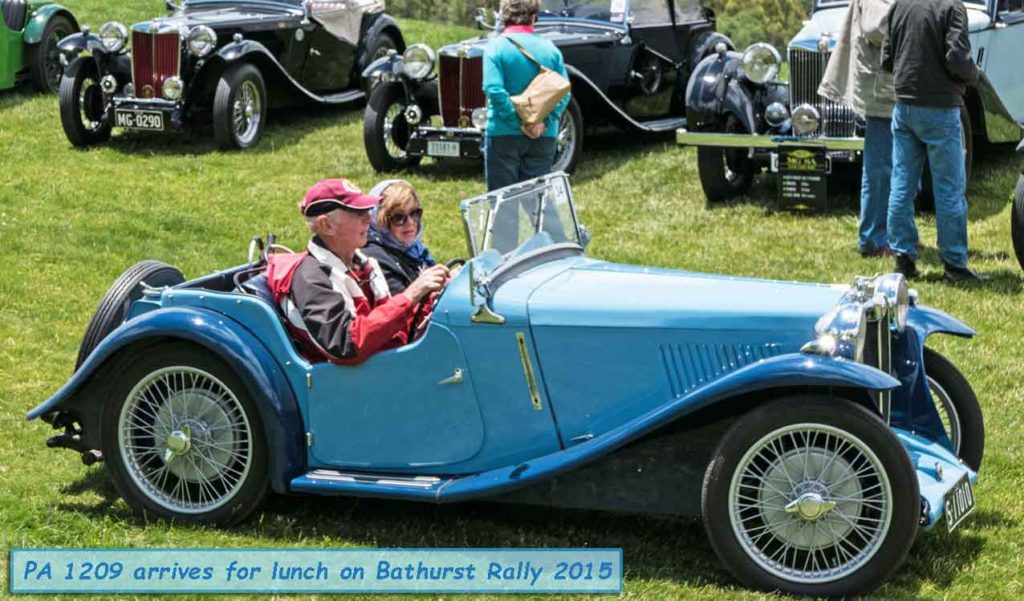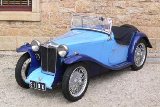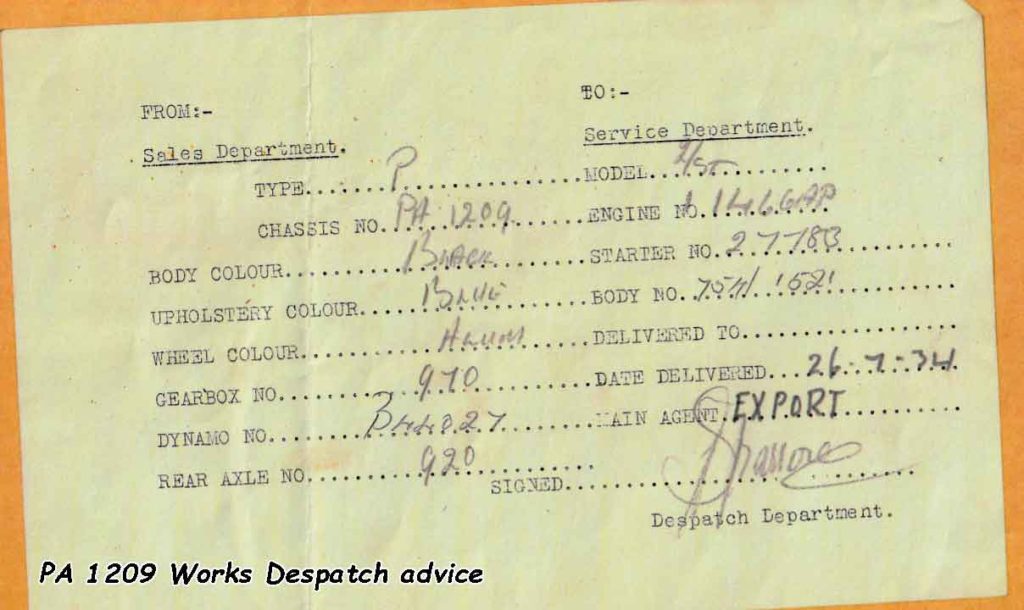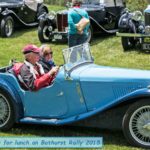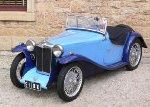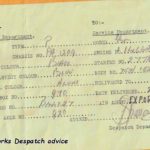 Current Owner: Ross Letten,  Queensland
MMM No: 464
Information: Two seat roadster despatched to export dept. 26/7/34.
Finished in black paint with blue trim and silver wheels.
History:  written by Ross Letten.
My first knowledge of the car dates back to my secondment from British Leyland to the South African subsidiary in Cape Town in 1983.  One of my work colleagues, Ron Ott, had bought the car in bits from a deceased estate and the restoration work was overseen by another colleague, the extremely knowledgeable M.G. expert, Ralph Clarke.  Anyway Ron had rather wide feet and so struggled to drive her without simultaneously engaging both throttle and brake pedals. Perhaps people had narrower feet in the 1930s?  But anyway he parted with her not long after to Heyns Stead in Pretoria.
In 1996 I was transferred back to South Africa and was casting around to purchase a PA (it has to be said: in a quite pathetic attempt to recapture my long lost youth having had my first PA as a 17-year old in UK).  After joining the M.G. Car Club in Johannesburg I was introduced to Heyns Stead and promptly bought the car.  The coincidence with my former work colleagues only emerged later.
In 2000 Rio Tinto transferred me to Australia and so PA 1209 came too.
Listing ID

:

2372

Midget

:

PA

Chassis Number

:

1209

Year of Production

:

1934

Previous Owners

:

1983 Ron Ott, ZA. Ralph Clarke, ZA. Heyns Stead, ZA.

Current Owner

:

Ross Letten

Original Engine Number

:

1466AP

Date Acquired

:

1996

Current Reg

:

S 11010 QLD.