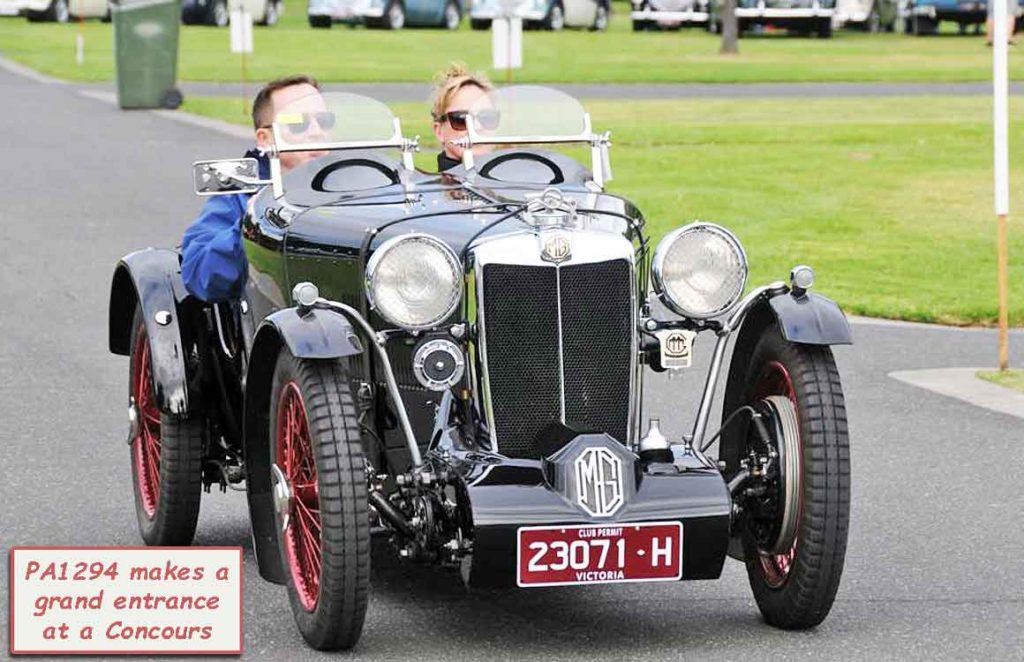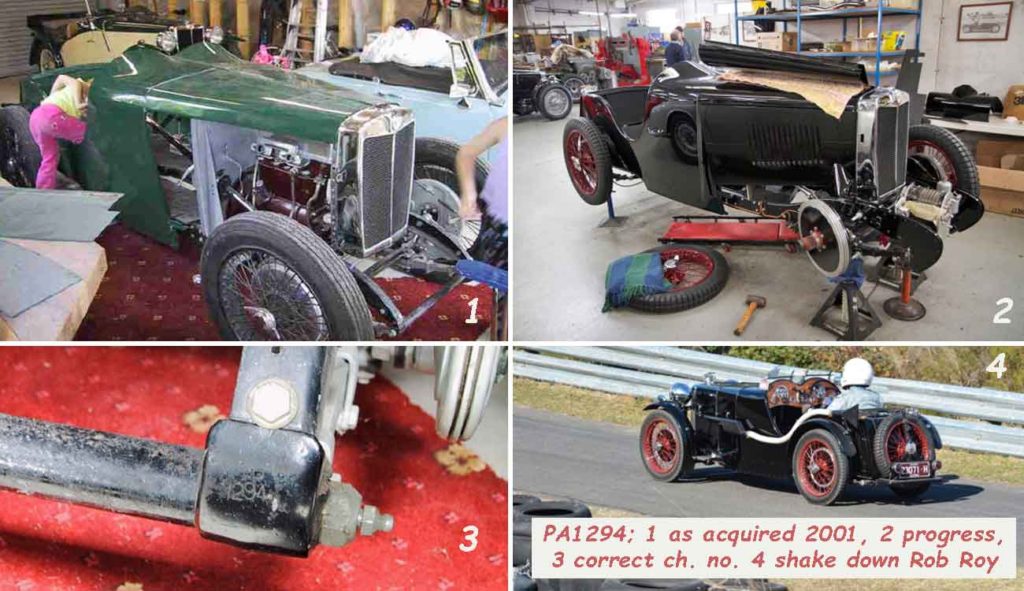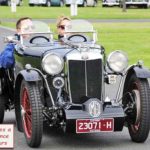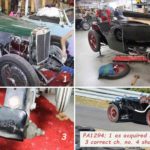 Current Owner: Andrew Fock, Victoria
MMM No: 2439
History:
Imported in 1934 by Lanes as a rolling chassis and bodied by C.F.S. Aspinall and Sons of Armadale.
Sold by Britannia motors and first registered as VIC 202-133 in February of 1935 which it retained until 1945. Last registration recorded HAU 301 in 1956.  The original engine 1533AP is now in PA 1298.  The current engine is 835AP which belongs in PA 0486.
The car was recorded on the P-w Register for many years as PA 1051 due to an error in locating the chassis number.  To add to the confusion it carried the guarantee plate for PA 1291.
Thoroughly restored in the 1990s using an original open back style Aspinall body found in Kurumburra and the car has been uprated with a supercharger and an ENV 75 Preselector gearbox.
Listing ID

:

2320

Midget

:

PA

Chassis Number

:

1294

Year of Production

:

1934

Previous Owners

: 1970s Mr Maloney, Vic
1990s, Michael Martin, Vic.

Current Owner

:

Andrew Fock

Original Engine Number

:

1533AP

Current Engine Number

:

835AP

Date Acquired

:

2001

Current Reg

:

23071-H Victorian Permit