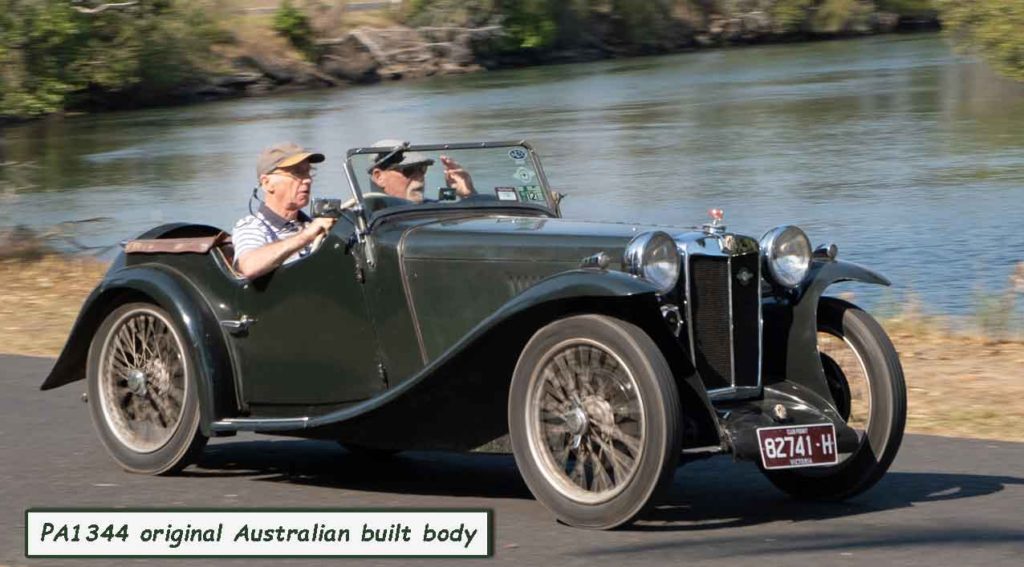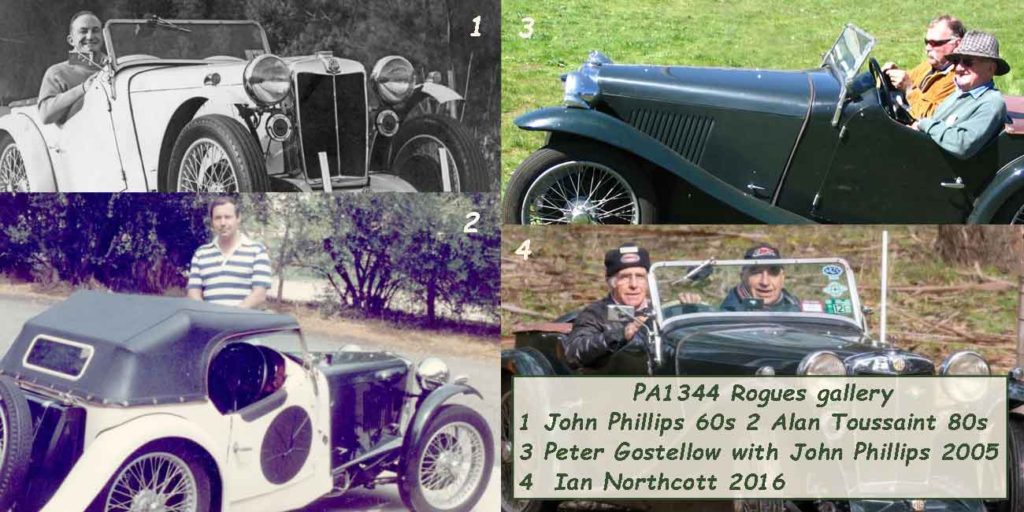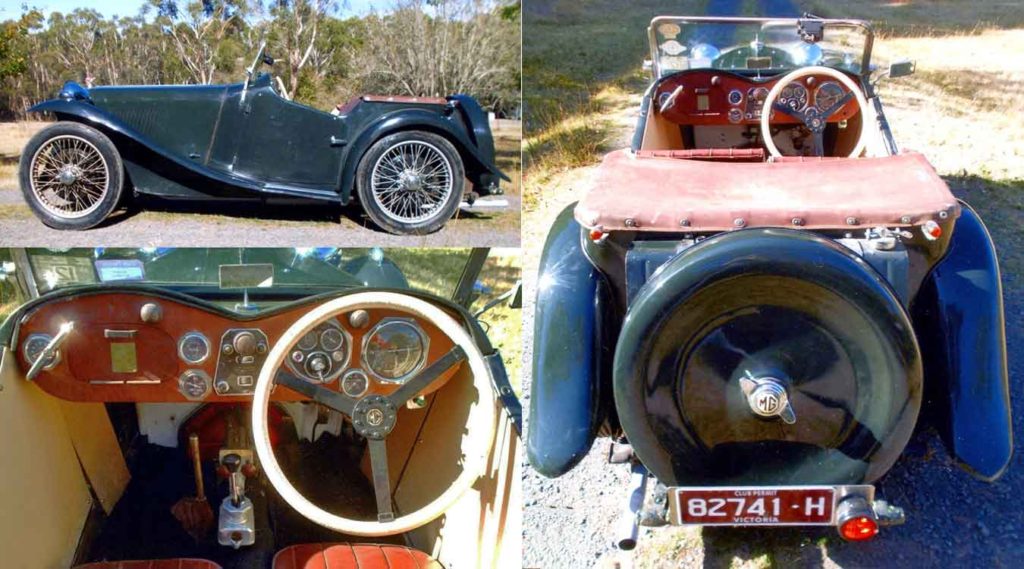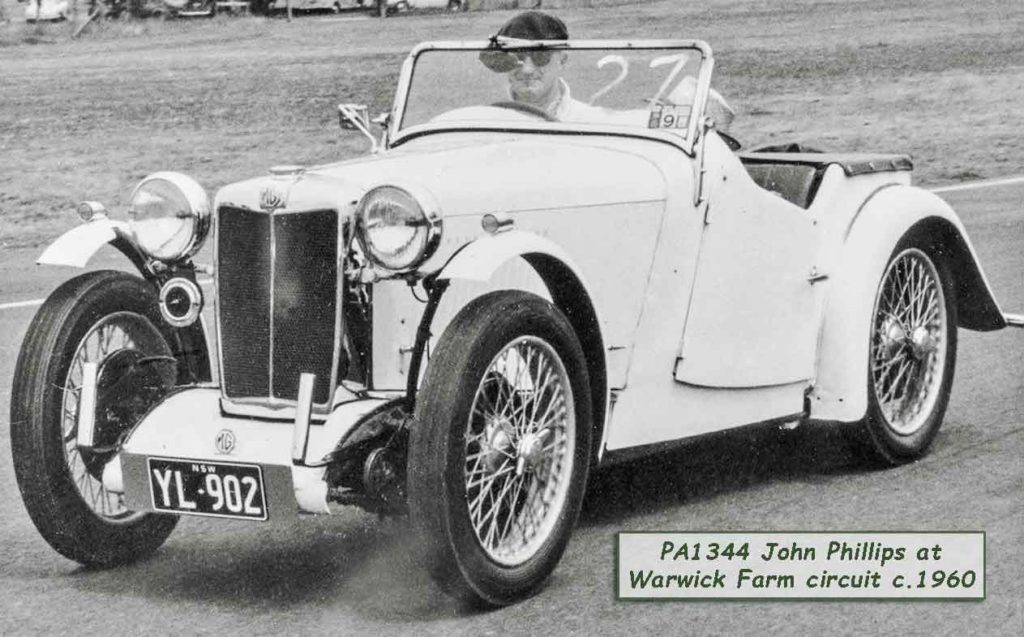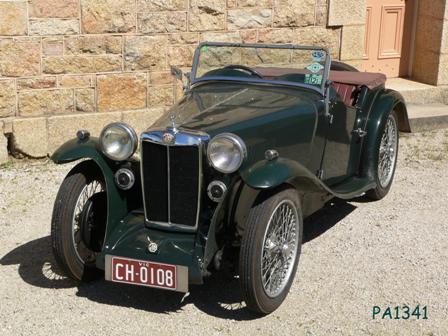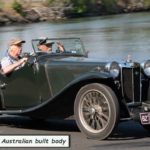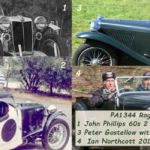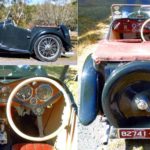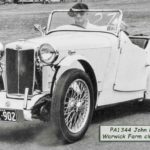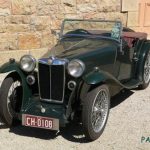 Current Owner: Ian Northcott, Victoria
MMM No: 2442
History:

This car was built in 1934 and shipped to Sydney CKD to be fitted with a locally made body by an unknown coachbuilder.
The first owner kept the car for an extremely long time (for an M.G.) and eventually sold it in the 1960s to a Civil Engineer who worked for the Canterbury Council.
John Phillips then bought the car and took it with him when he moved to Adelaide where it was used extensively.  He sold it in the 1980s to Alan Toussaint who after a short period of ownership passed it on to Peter Gostelow who owned it for 18 years using it sparingly.  He did attend the first Pre-war Rally in Beechworth in 2005 accompanied by John Phillips.
This car has been listed on previous registers incorrectly as PA1341 – PA1344 is stamped into BOTH front knuckles and has been confirmed with the MMM Register.
Listing ID

:

2339

Midget

:

PA

Chassis Number

:

1344

Year of Production

:

1934

Previous Owners

:

John Phillips, 60s-80s, NSW & SA. Alan Toussaint, 80s, Vic. Peter Gostelow, 80s - 2016, Vic.

Current Owner

:

Ian Northcott

Original Engine Number

:

1626AP

Current Engine Number

:

1615AP

Date Acquired

:

2016

Current Reg

:

82741-H Vic Club Permit.