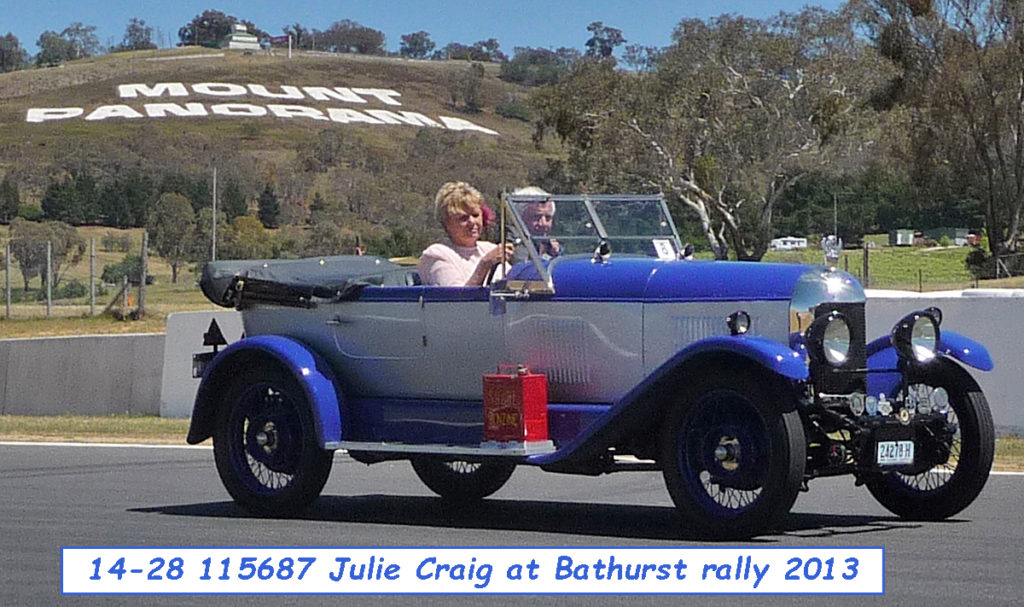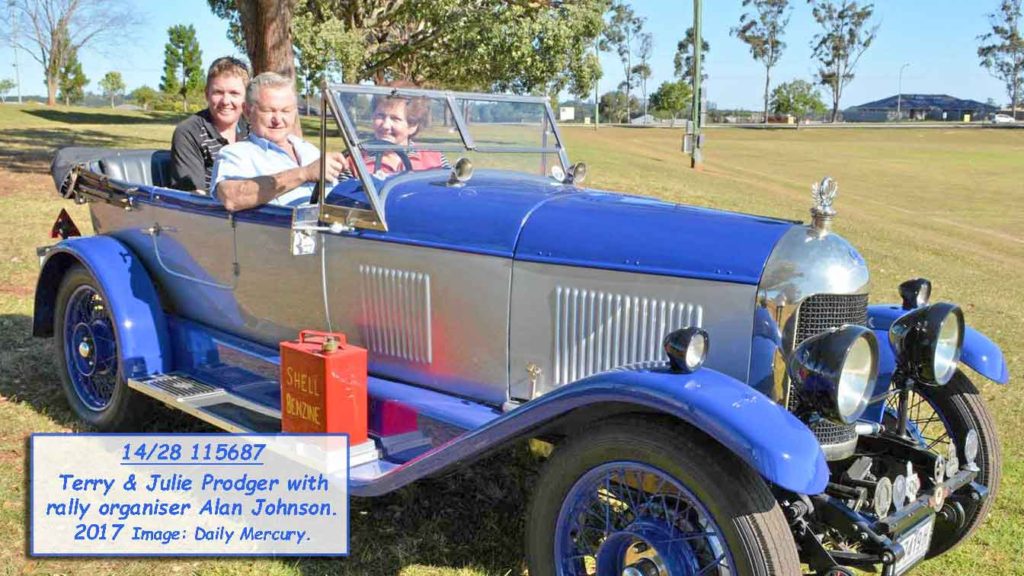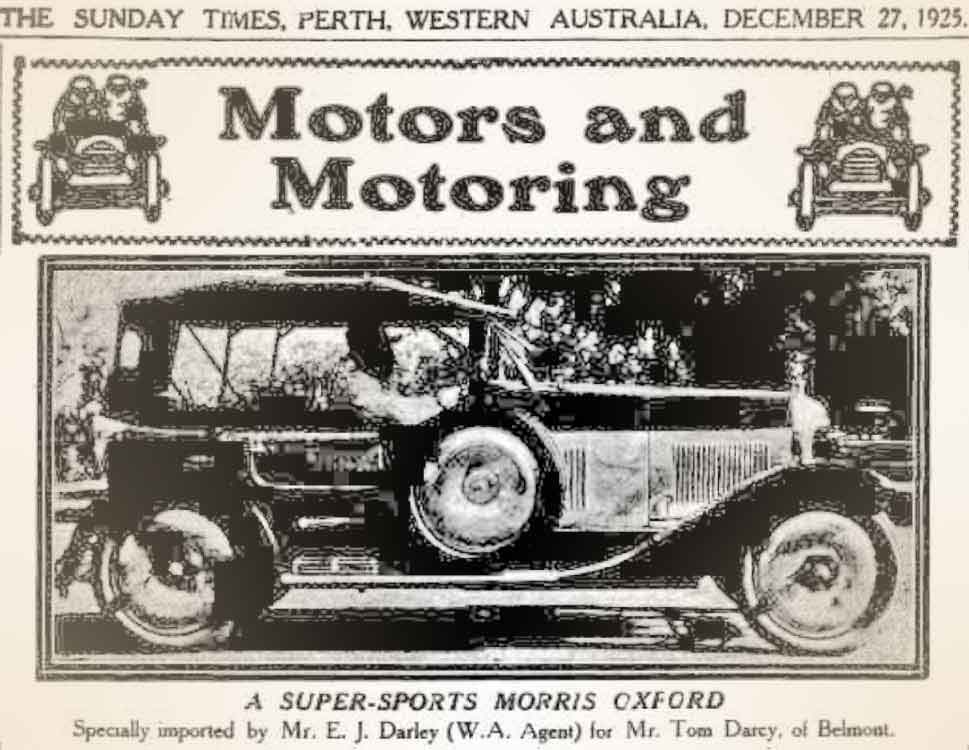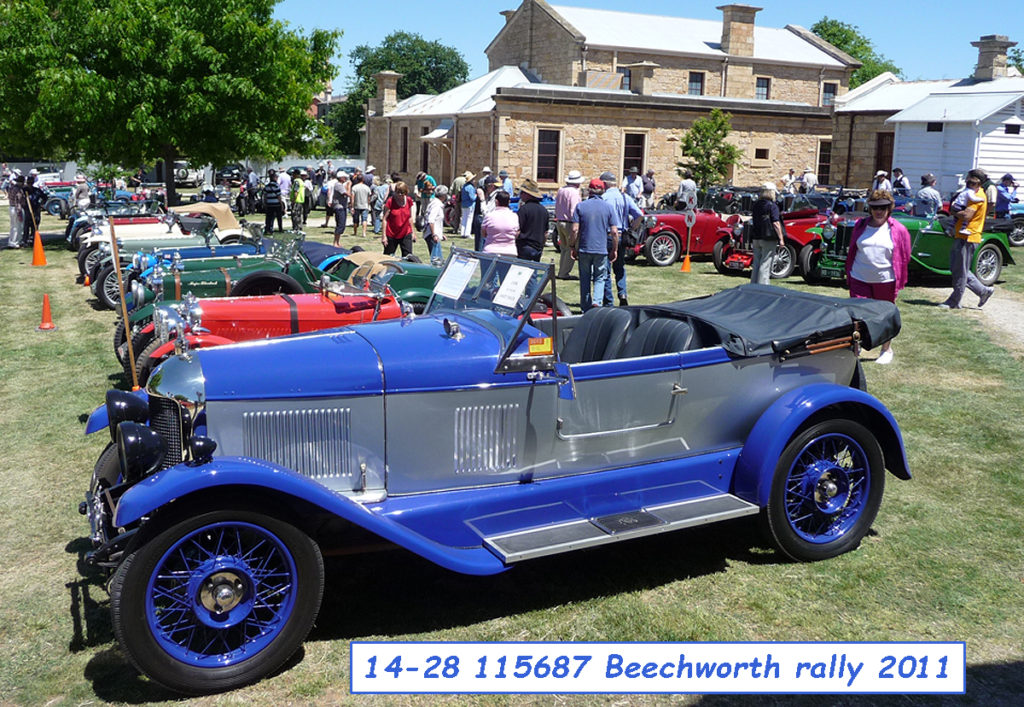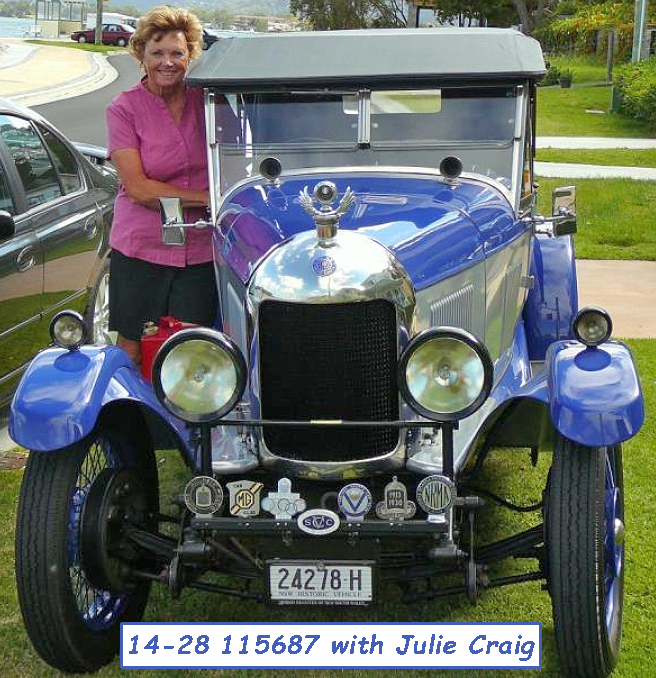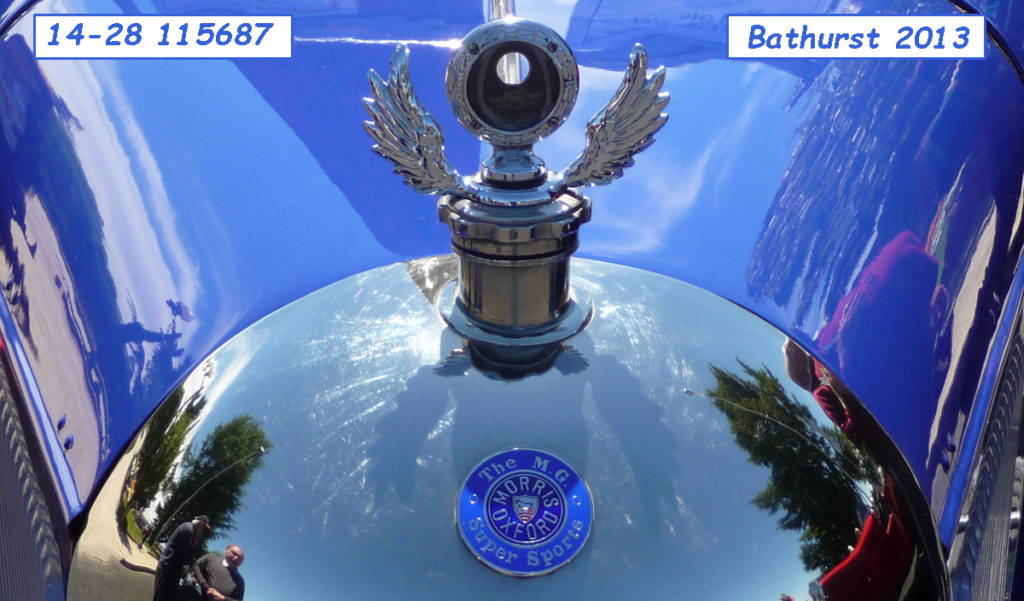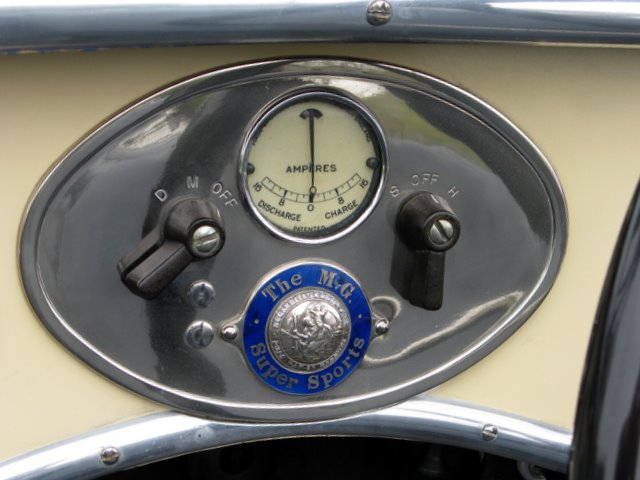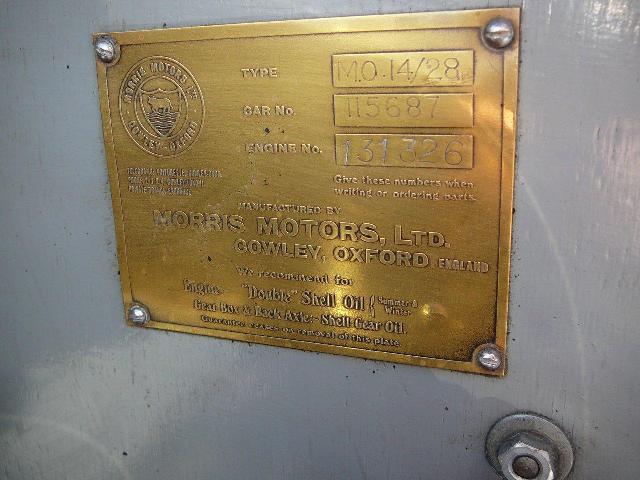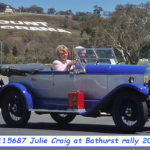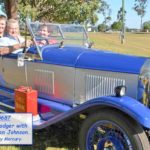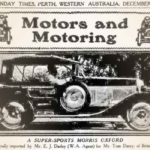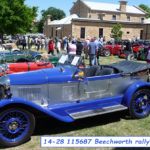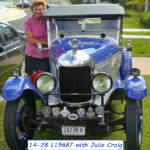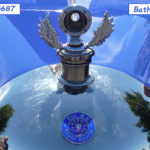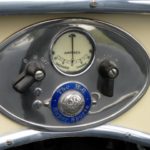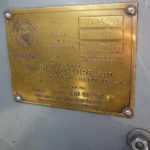 Current owner: Terry Prodger, New South Wales

Information:
Built as a 4-seat tourer with the body supplied by Carbodies, the guarantee plate was issued 21/10/25.
One of eight Bullnose M.G.s known to have survived out of approx. 336 built between 1924 & '26.
History: written by Julie Prodger (edited).
The Sunday Times of Perth, Western Australia dated December 27th, 1925 reported that agent, Mr. E.J. Darley, had imported a Morris Oxford Bullnose Super Sports for a Mr. Tom Darcy living in Belmont, a suburb of Perth.
This was as expensive purchase by the time shipping and import costs were added.  Mr. Tom Darcy was well able to afford the car as he was a well known and successful jockey who rode many winners, not only in W.A. but also in India and later in jump races in Sydney.  Tom died in a W.A. gold mining town in November 1937.
The Super Sports was discovered in 1958 by Gilbert Ewers in a dilapidated condition in a brick yard the Perth suburb of Marylands only a few miles from Belmont.  Gil Ewers began restoring the car and it was displayed as a rolling chassis at a Perth Motor Show in 1968.  For some reason Ewers did not complete the restoration and the car passed to Eric Langton.  Eric was an ex-pat who had relocated to Perth on his retirement; he had been the World Motorcycle Champion in the 1930s.  He built speedway bikes to his own specifications after he stopped racing.  Those machines are still used by racers all around the world.  Eric restored many vintage cars including Rolls Royces.  Once he had completed the restoration the M.G. was kept in his own collection, he lived until he was 94, dying in 2001.
In about 1984 Eric offered the M.G. to Ian George, nephew of pre-war race driver, Derry George.  Ian had been in regular contact with Eric for some years before he agreed to sell it.  The car then crossed the Nullarbor to Victoria.
In the early '90s the M.G. was acquired by Ron and Julie Craig of N.S.W., avid collectors of Bullnose Morris vehicles.  Ron was known as Mr. Bullnose in the N.S.W. Register.  He had nine Bullnose cars all with original English bodies.  Sadly Ron passed away in 1998.  Out of those nine Bullnose cars Julie only kept the M.G. which was now known affectionately as "Muscles".
Julie continued to rally the M.G. until 2017 when Muscles went to join the Morris's in the stable of Terry and Julie Prodger in N.S.W. where it will be valued, rallied and loved along with our Morris's.
Listing ID

:

1712

Vintage Model

:

14/28

Chassis Number

:

115687

Year of Production

:

1925

Previous Owners

:

1925 Tom Darcy, W.A. 1958 Gilbert Ewers, W.A. 1970s Eric Langton, W.A. c1984 Ian George, Vic. 1990s Ron & Julie Craig, N.S.W.

Current Owner

:

Terry Prodger

Original Engine Number

:

131326

Date Acquired

:

2017