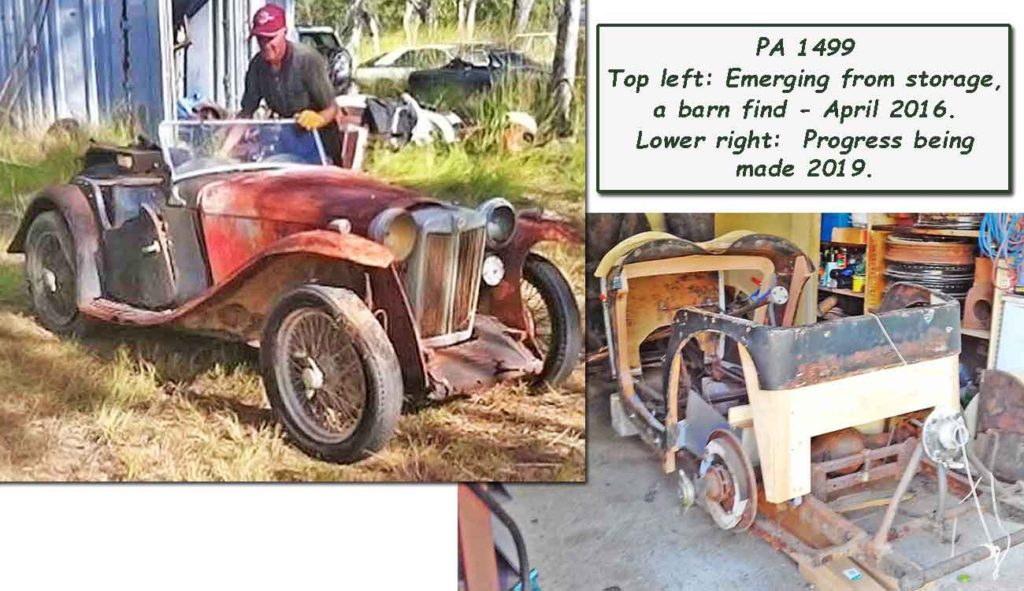 Current Owner: Elliot Burns, New South Wales
History:
Imported by Lanes in September 1934.
Sold to Sporting Cars, registered 15/1/35 VIC 200 005.
27/1/42 reregistered DP 619.
2/12/43 reregistered EW 506.
Later reregistered MP 065.
Elliot Burns went to Des Hardy to buy a P-type and came away with this car and another chassis, see here.
Listing ID

:

2250

Midget

:

PA

Chassis Number

:

1499

Year of Production

:

1934

Previous Owners

:

Des Hardy, Qld.

Current Owner

:

Elliott Burns