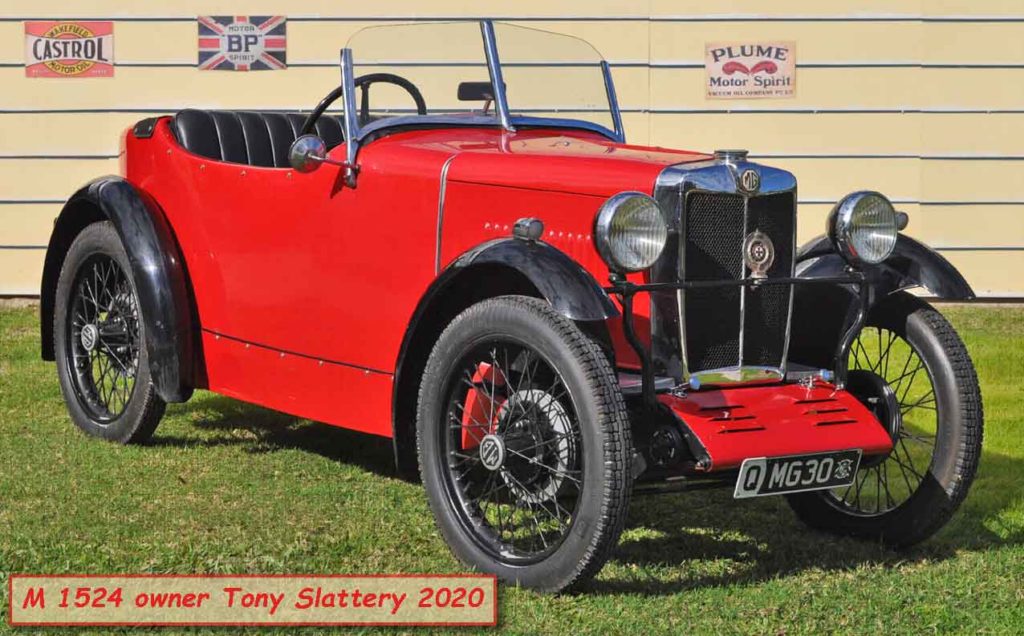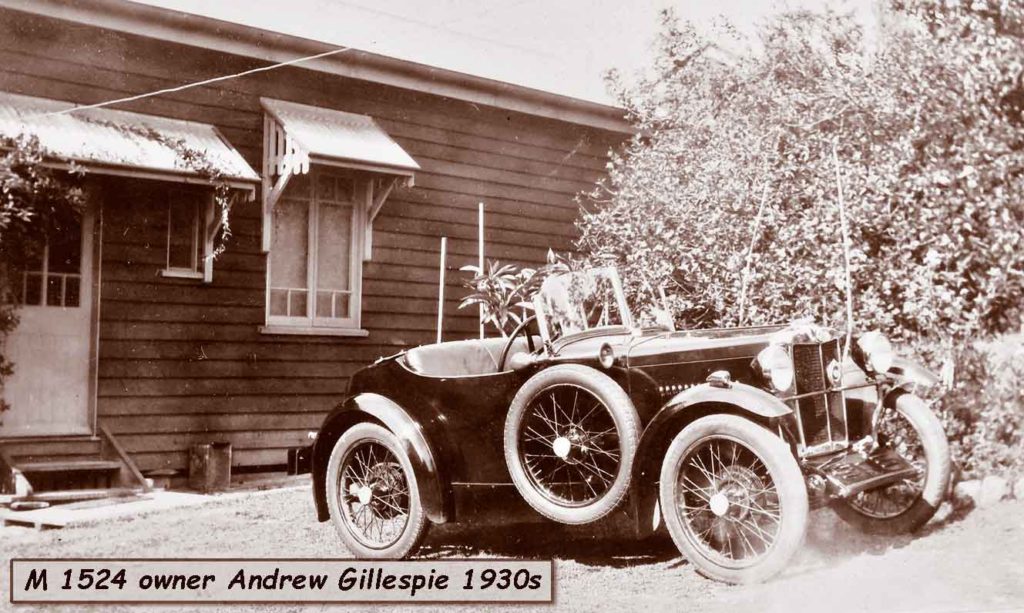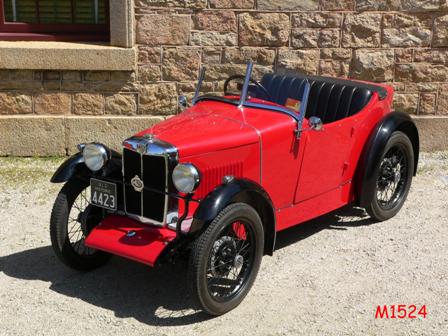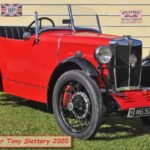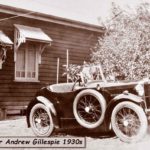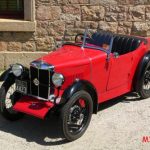 Current owner:  Tony Slattery, Queensland
MMM No: 2390
Information:  Built 22/4/30 for export to Australia sans body to avoid customs duty.
History:
The MMM Register advise that the chassis file for 1524 has been lost, however the chassis ledger shows that it was built for export on 22 April 1930.  No body style was recorded indicating that it was shipped in rolling chassis form.
On arrival it was fitted with a locally made body in aluminium over a wood frame and one door. Factory bodies at this time were painted fabric over a wood frame with two doors.
The earliest known record is on the 27th October 1934, Andrew Basil Gillespie competed in the RACQ Hillclimb at Clear Mountain in this M.G. Midget – perhaps the first M.G. Midget in competition in Qld !
Andrew was a Bank Officer who went on to become a Committee Member of the RACQ in the late 1930's. "Midge" was reunited with Andrew Gillespie's son, Robert who kindly supplied photos of the car in the 1930's, and some medals won with this car.
Records found indicate "Midge" was registered for road use until 1957.  It was re-discovered at Bulimba in 1995 under the former home of Henry (Harry) Fletcher, who had dismantled the car many years earlier, but had passed away in 1986 without starting the restoration.  It was acquired from the Fletcher estate by Brian Jeffrey in 1996, who subsequently sold it almost immediately to Alan Robinson, Queensland.
Alan commenced the restoration and assembly of the M-Type, which required several return trips to the Fletcher home to find "missing parts". It was returned to the road in January 1999.
"Midge" was acquired by Tony & Debbie Slattery in 2014, and has the registration of QMG30.
Listing ID

:

2475

Midget

:

M Type

Chassis Number

:

1524

Year of Production

:

1930

Previous Owners

: Andrew Basil Gillespie, 30s.
Henry (Harry) Fletcher 50s.
Brian Jeffery 1996.
Alan Robinson 1996-2014.

Current Owner

:

Tony Slattery

Original Engine Number

:

MG 1271A

Current Engine Number

:

11681A

Date Acquired

:

2014

Current Reg

:

QMG 30 Qld