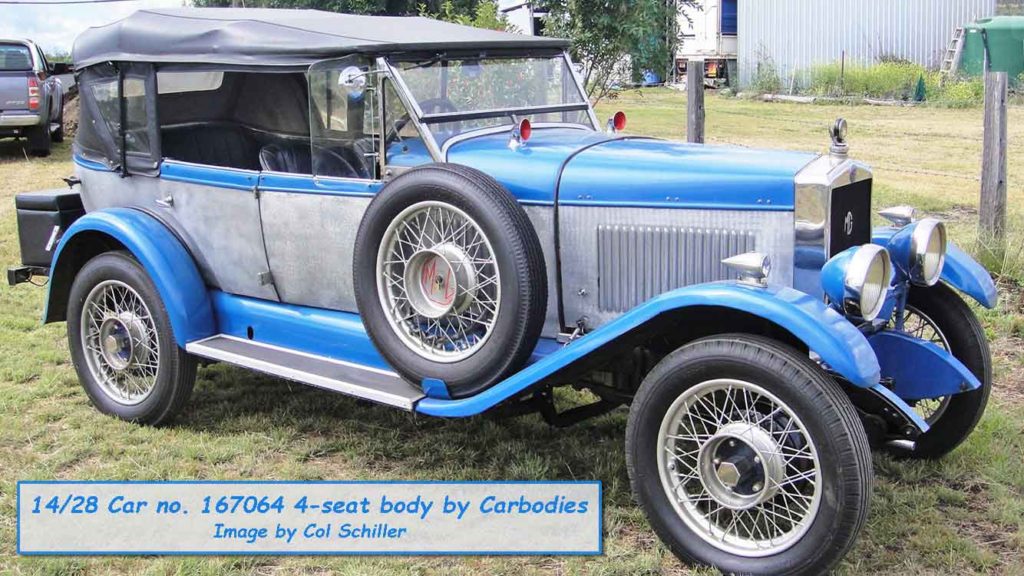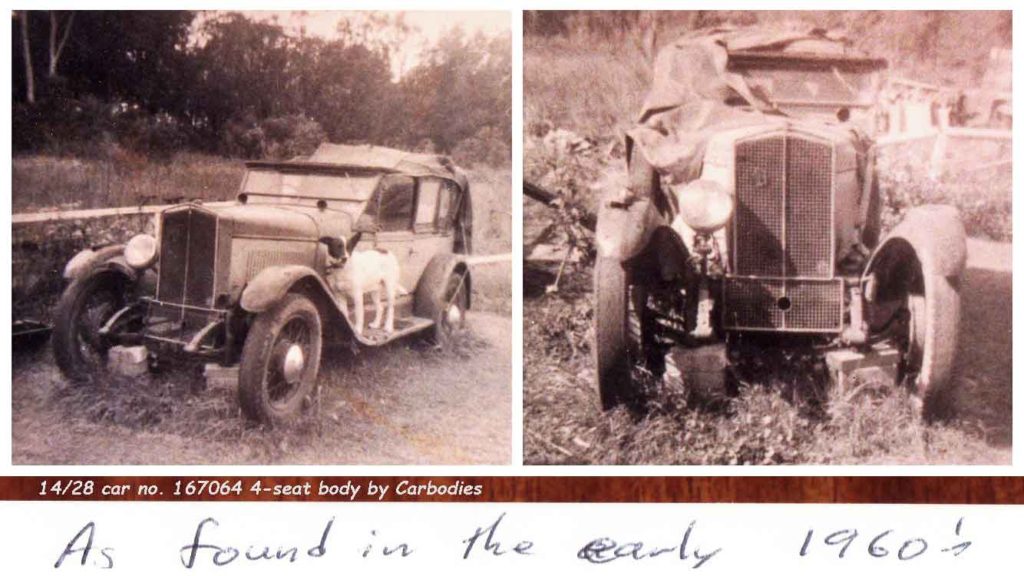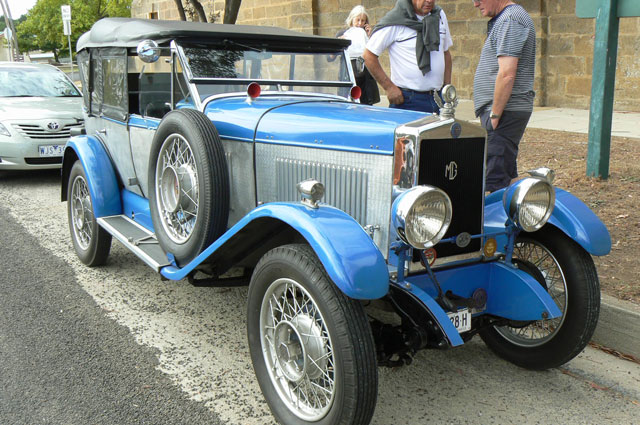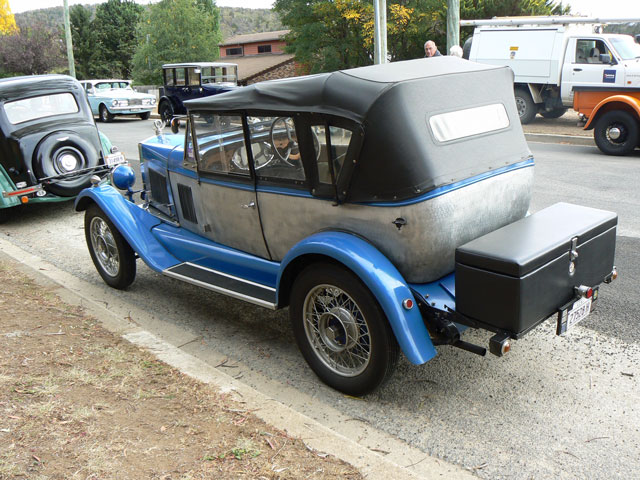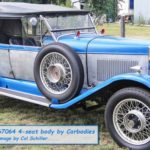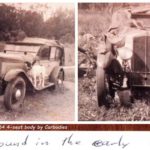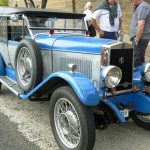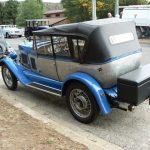 Current owner: Col Schiller, Queensland

Information: Car no. 167064 frame no. 164064 with 4-seat body by Carbodies, built in 1927.
History: Written by Ron Button when he purchased this car from Jim Marriott in 1987.
Jim owned a sheet metal works in Caringbah and stored the M.G. on blocks in a corner of the factory.  I had seen it on a number of occasions over the years and had offered to buy it, so he eventually contacted me and the purchase ensued.  As Jim told me what he knew of the car's history I took a few notes and that same day I wrote the following information down.
It was one of the first shipment of 12 M.G.s to Australia in 1927, landing in Sydney.
Mr Thomas Clarke of Burraneer Bay Road, Caringbah, a Sydney suburb in the Sutherland Shire was the second owner from 1932.  He was a motor mechanic who worked for the PMG at the Chippendale workshops and who raced cars at the Maroubra Speedway, it closed before he purchased the M.G.  Mr Jim Marriott was an old friend of Thomas and bought the car from him about 1964 – 65.  It was in poor shape, the steel bodywork rusting and the engine absolutely clapped out.  At that stage it was fitted with four different pistons and a non original steering column.
With the help of friends in the motor trade – Les Parry snr, owner of Parry Engineering, Les Stebbings, maintenance foreman for a GM dealer, Sid Carter of Sylvania and E.J. Lawes of Cremourne, who had lots of NOS Morris parts, he set about putting it back on the road. Much of the steel bodywork was replaced but the aluminium is still all original and unpainted.  Les Parry overhauled the engine, Ed Lawes recorked the clutch, supplied new internals for the gearbox and rear axle and new switches for the dashboard.  The original lights had gone, so a pair of Morris ones, with Lucas lens were fitted.  The head light mounting brackets are original, axle springs were repaired and reset.  Hub cap covers were made to cover the originals, as they had been drilled and threaded to screw on hub caps to cover the open hub.
The radiator was sent out to Motoradco for cleaning, but the owner died suddenly and it was retrieved with great difficulty, sans core. The M.G. was returned to the road in about 1973 with registration number EQB 100.  It was registered until 1983 when the plates were handed in, although Jim kept them reserved for some years.
Modifications:
1927 OHV conversion by Largo Automotive Products.
1927 Laystall pressure fed crankshaft.
1990 Dodge steering column installed
Listing ID

:

1717

Vintage Model

:

14/28

Chassis Number

:

167064

Year of Production

:

1927

Previous Owners

: Original owner unknown 1927-32, NSW.
32-64 Thomas Clark, NSW.
64-87 James Marriot, NSW.
87-2010 Ron Button, NSW.

Current Owner

:

Col Schiller

Original Engine Number

:

181475

Current Engine Number

:

157801

Date Acquired

:

2010

Current Reg

:

MG27 Qld. ex-27528H NSW, EGB100 NSW 1973-87.