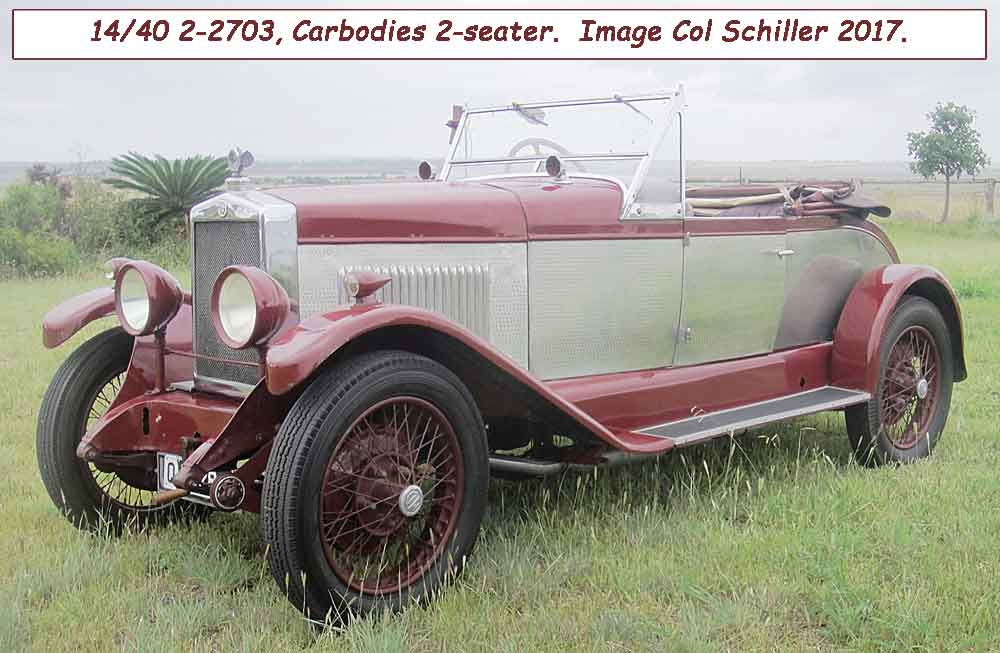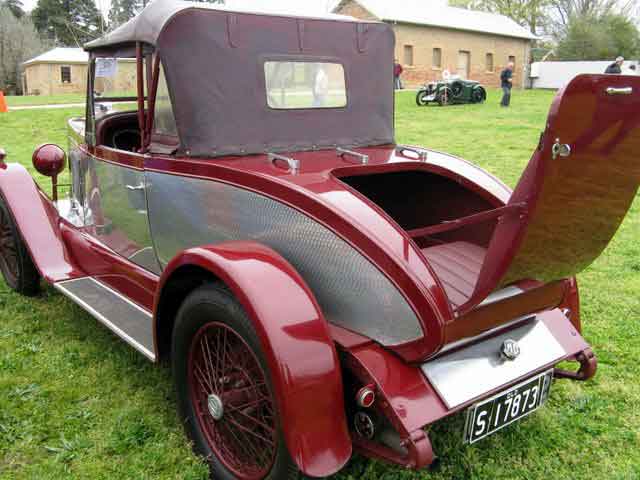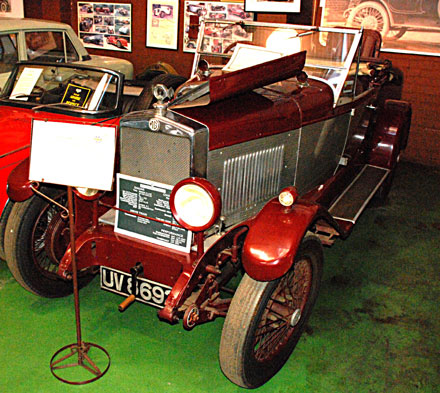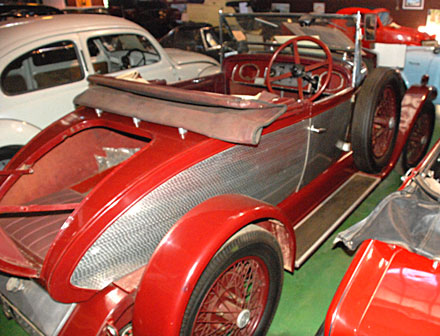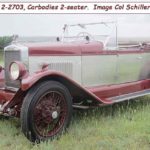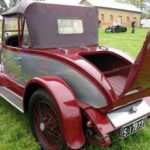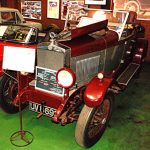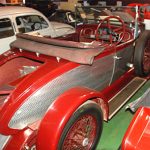 Current owner:  Col Schiller, Queensland.

History:  UK Registration UV8692,  Ex York Motor Museum
First registered on October 9, 1929 this car still wears its original UK license plate, UV8692 and carries its original Carbodies body numbered 6257.
Very little of its early history is known but the car did appear in an advertisement in "Motor Sport" magazine in the early '50s.  The advertisement read:
 "MG 14/40 (1929) Vintage 2/3 seater in mint condition.  In last six months new bearings, crankshaft, clutch and back axle fitted.  Four tyres as new.  Good hood and complete all-weather equipment.  Taxed.  Insured July.  Original body in blue and silver.  Can be seen Oxford area.  80 Pounds ONO.  Apply: 13 Grantley Rd, Barrow-In-Furness".
It was also advertised by Automo Ltd, 229 West End Lane, Hampstead NW 6 in "Motor Sport" in the June 1953 edition.  At that time it was described as follows:
 "MG 14/40 2/3 seater 1929 vintage in almost mint condition.  Hotchkiss side valve engine in remarkably good mechanical order.  The body is original and in two colours, blue and silver…..a very good buy at 85 Pounds Sterling."
Contact in 1985 with the Grantley Road address resulted in the local United Kingdom newspaper promoting the Museum's quest for information on the M.G.  This article came to the attention of W.A. (Bill) Raby, of a law firm in Darwin, who confirmed that he was the owner of the car at the time it was advertised in "Motor Sport" in 1953.
 The M.G. was later featured in the October 1975 edition of "Veteran and Vintage" magazine which published a photograph of the car with the caption – "Last of the Oxford Derivatives.  A 1929 MK IV 14/40 on its way to making 1,000 Pounds at auction, May 1971.  It had more than doubled in value three years later."
 Around that time, the owner of the M.G. was R. Abraham, "Abingdon", 3 Hilton Lane, Prestwich.
 In 1974 the 14/40 was purchased from a dealer in Manchester by Brian Moore, Chairman of the Bullnose Morris Club for he and his son to use in rallies with the Club.  Colour at that time was maroon as it is now.  Mr. Moore's address was apparently at that time, 5 Church Lane, Pampisford, Cambridgeshire.  In the early 1980s he resided at "Hildersham Hall", Hildersham, Cambridge.
The engine was overhauled during Mr Moore's ownership and it is interesting to note that he subsequently advertised the car for sale in February 1982 in the "Bullnose Morris Bulletin" for 8,500 Pounds Sterling, a hundredfold increase since 1953!
In October 1983 the 14/40 was put up for auction at Christies where it was purchased for display at the York Motor Museum.
It is a very original car and drives extremely well.  Only four two-seat MK IV's exist today according to the M.G. Vintage Register.
In April 1995 the 14/40 was entered in the M.G. National Rally held in Perth, celebrating the 50th Birthday of the M.G. TC.  It was driven to the various events and entered in the concours where it won its class. – Info provided by Graeme Cocks.
Without Government support The York Motor Museum had to dispose of many of its cars, fortunately this very important M.G. is staying in Australia having been acquired by Col Schiller of Queensland.
Listing ID

:

1724

Vintage Model

:

14/40

Chassis Number

:

2703

Year of Production

:

1929

Previous Owners

:

1950s, W.A. Raby, UK. R. Abraham, UK. 1974 Brian Moore, Cambridge, UK. 1983 Peter Briggs, York Motor Museum, W.A.

Current Owner

:

Col Schiller

Original Engine Number

:

163663