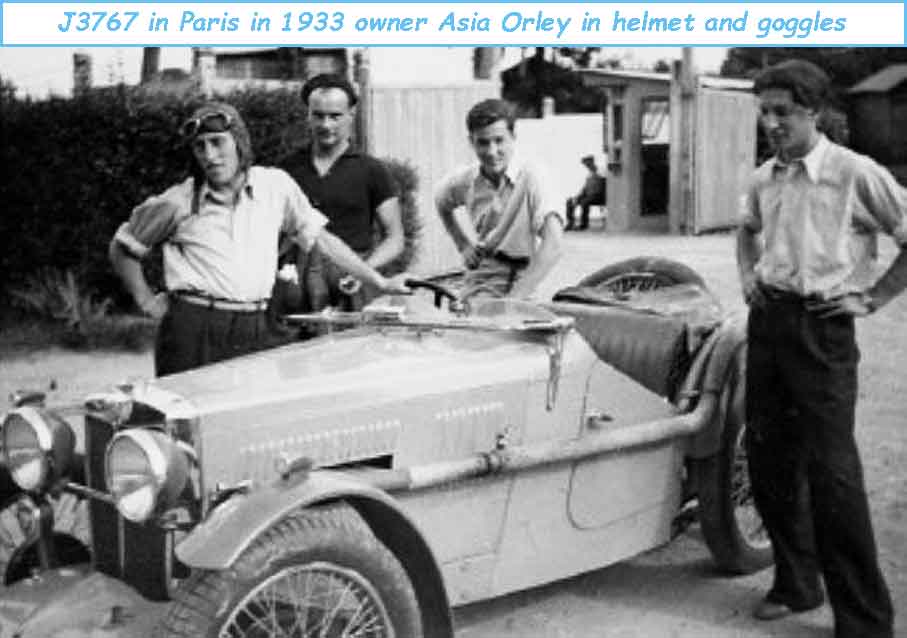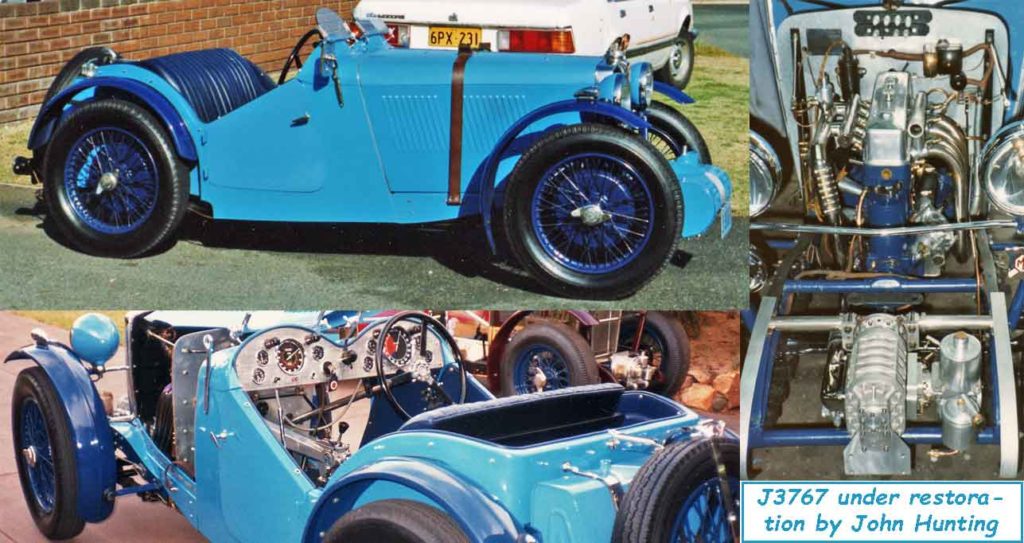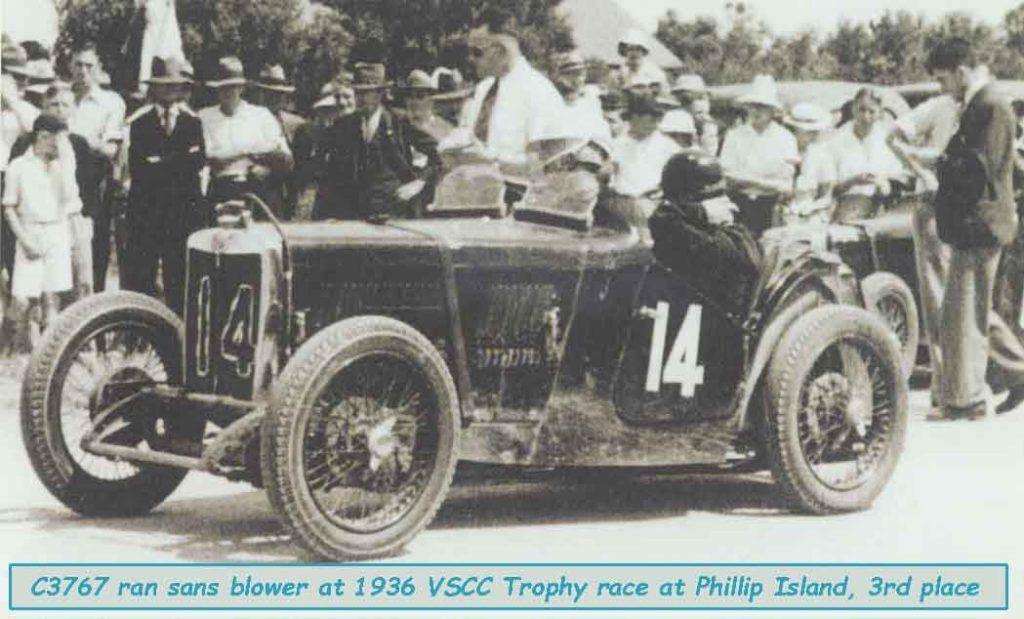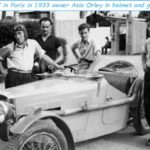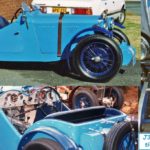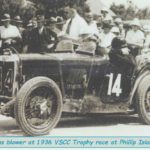 Current owner: John Batkin Estate, Victoria
Information:
The first recorded owner of J3767 was Asia Owczarow an aristocratic Russian Jew living in Paris.  He is known to have owned this J3, QA0252 and K3011.  He used a number of aliases to conceal his motor racing from his parents who were unknowingly funding his activities.  There is an entry for the 750cc class 1934 Bol d'Or in the name of Orwy which is thought to be another of his pseudonyms and may have been an entry for this car.
The car was imported into Australia by Britannia Motors in 1934.  In 1935 it was acquired by Hugh R Syme, son of David Syme, proprieter of The Age newspaper in Melbourne.  Syme was a keen racer but left the driving to others, usually Tom Hollinrake, while he occupied the riding mechanic's seat.  He also used pseudonyms on the entry list to hide his activities from his family; sometimes using Randell (his middle name) as his surname.
The list of known owners follows:-
1933                      Asia Owczarow (later Orley), Paris
early-1934           Imported to Australia by Britannia Motors, Melbourne and registered 195.883
early '35               Owner Hugh Syme
13/4/1940           Registered BU183
15-Sep-45            For Sale, Wally Diamond Used Car Bureau, South Caulfield
1951                      For Sale, Arthur Wylie, Melbourne
1951                      Owner Barry Nichols
1954                     Owner John Marsden
1954                     Registered GFD136
Oct-58                 For sale – Mick Burt, St Kilda
1959                     Purchased by Peter Beasley
Early 60's            New owner (sold by Peter Beasley)
30-Mar-63          Engine changed to C251145 (Ford 10HP)
1963                     Registered HSM 645
approx 1970       For sale in Essendon
Jan-73                 Located as a chassis by John Dalton, Victoria
Jun-1979             John Hunting purchases chassis and few mechanicals, car then restored
By 1993               Brian Hussey, Victoria
By 1995               Brian Shelmedine, Melbourne
By 1997               John Batkin (deceased), Melbourne
Listing ID

:

1859

Midget

:

J3

Chassis Number

:

3767

Year of Production

:

1933

Current Owner

:

Batkin family

Original Engine Number

:

1570AJ