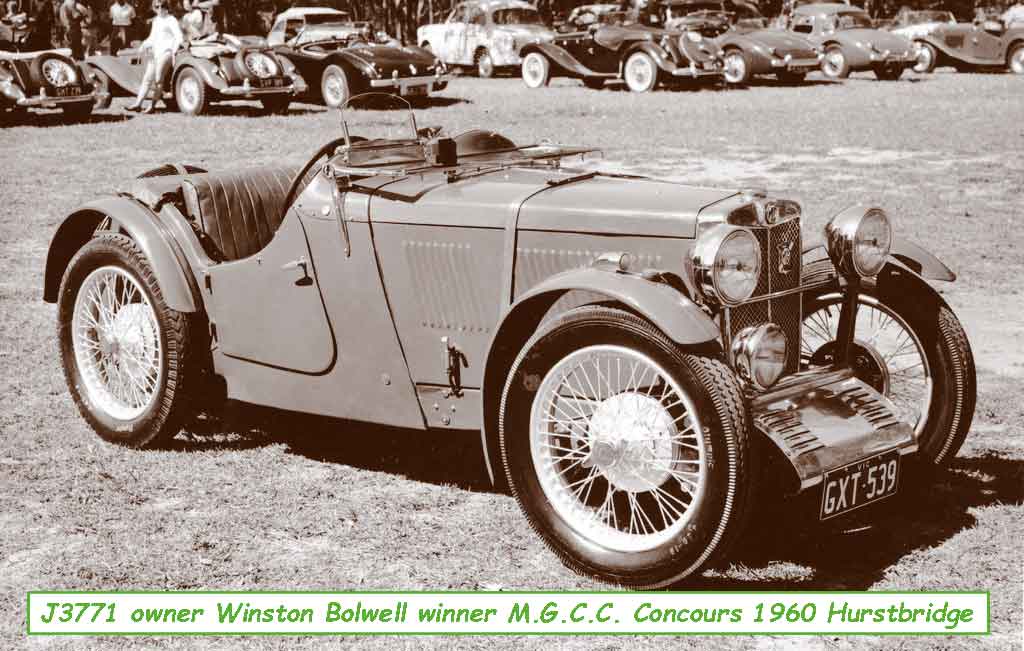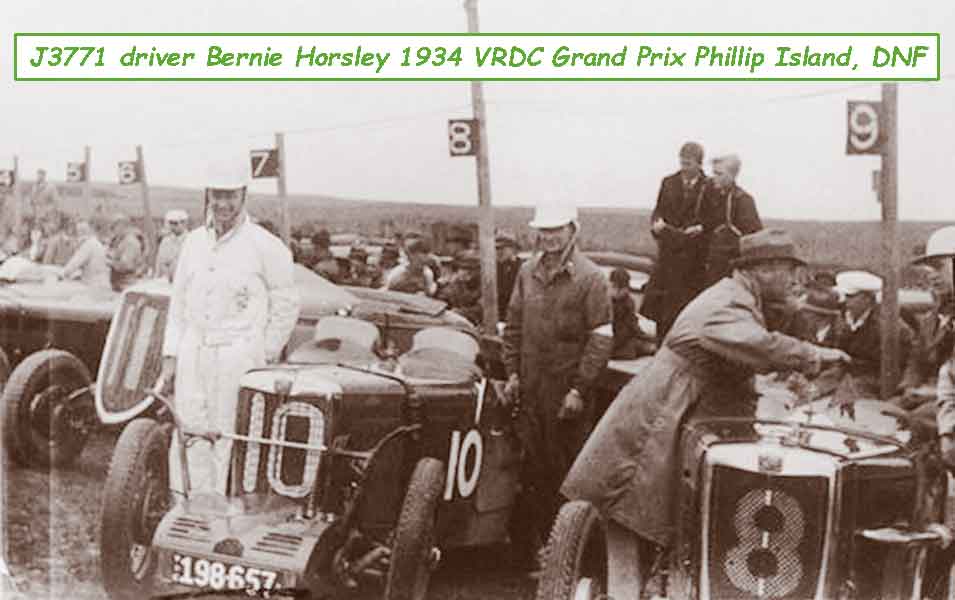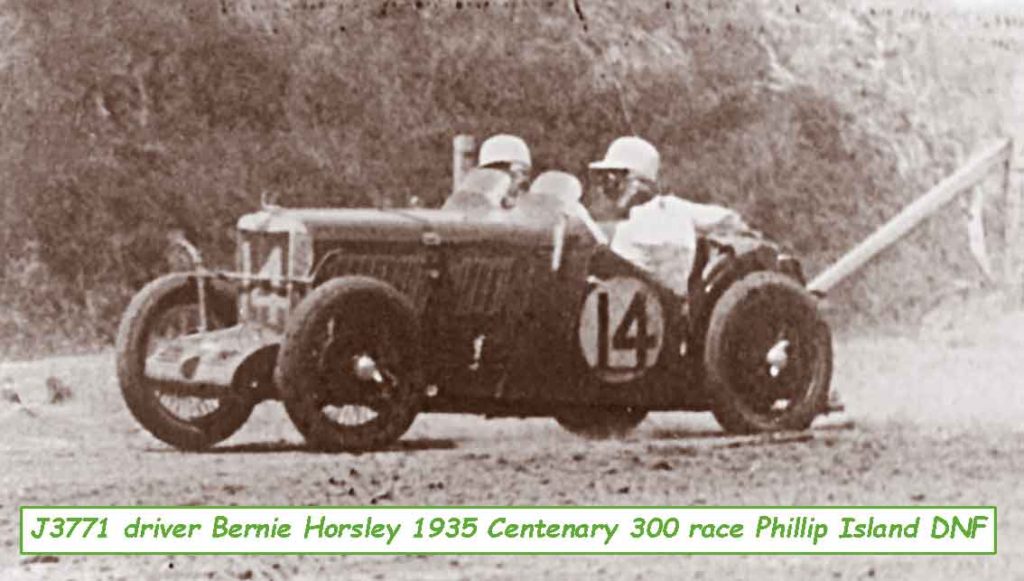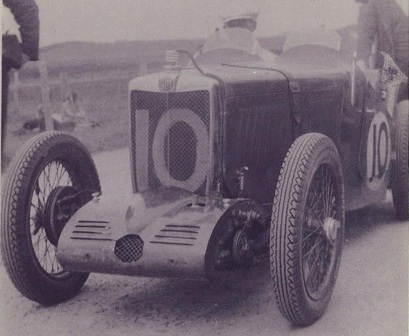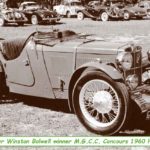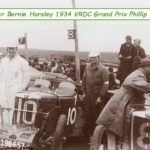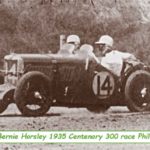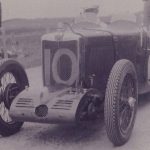 Current owner: Tim Jackson, Victoria
Information:
J3771 left the works in June 1933 and is thought to have been owned by P. Strong in the UK.  No record has been found of Mr Strong in an M.G. but there are records of a P. Strong in a Hornet Special in 1933.  It is likely that whoever bought the car initially must have had competition in mind because the driver's door is cut away as was common at the time.
The car arrived in Melbourne in October 1934 in time for its first Australian owner W.B. (Bernie) Horsley to run at the 27-Oct-34 VRDC Victorian Centenary Grand Prix at Phillip Island.  Riding mechanic for Bernie was his brother Jack who recalls that the car was painted pea green (painted over the original BRG) and had 8,000 miles on the clock when it arrived from the UK.
The Horselys competed in J3771 at Phillip Island in the 1-Jan-35 LCCA Centenary 300 and the 1-Apr-35 LCCA Australian Grand Prix car no. 10. Bernie was the secretary of the Victorian Junior Car Club (VJCC) and had to retire from his post for business reasons during 1935.  It was about this time that J3771 was also retired from active competition.
W.E. Bishop purchased J3771 from the Horsleys in October 1937 and entered many trails and speed events with some success. These included 1st Class A and best performance on formula in the 1938 COR Petrol Tests, 2nd Class 2 at the 1938 LCCA Rob Roy hill climb, 1stin the under 2000cc Class in the 1939 LCCA Double Twelve Trial and 2nd outright in the 1939 LCCA Experts Trial.
Following the war J3771 passed through a few owners before being purchased from Winston Bolwell (of fibreglass bodies fame) by Siang Tjio in July 1961. The car was dismantled from the early period of Siang's ownership and was purchased in this condition by Tim Jackson in 2007.  The car is totally original and complete except for blower, front mudguard stays and a few instruments and after 45 years off the road is almost back to rolling chassis stage.
Original with no modifications other than the diver's door cut away, restoration underway.
Listing ID

:

1860

Midget

:

J3

Chassis Number

:

3771

Year of Production

:

1933

Previous Owners

: 1933 P. Strong ??? UK.
1934 W.B.Horsely Vic., Aust.
1937 W.E Bishop Vic.
1950s Winston Bolwell, Vic.
1961 Siang Tjio, Vic.

Current Owner

:

Tim Jackson

Original Engine Number

:

1575 AJ 72

Current Engine Number

:

1575 AJ 72

Date Acquired

:

5/8/87

Current Reg

:

UK unk. 1930s Aust 198 657, '50s GXT 539,