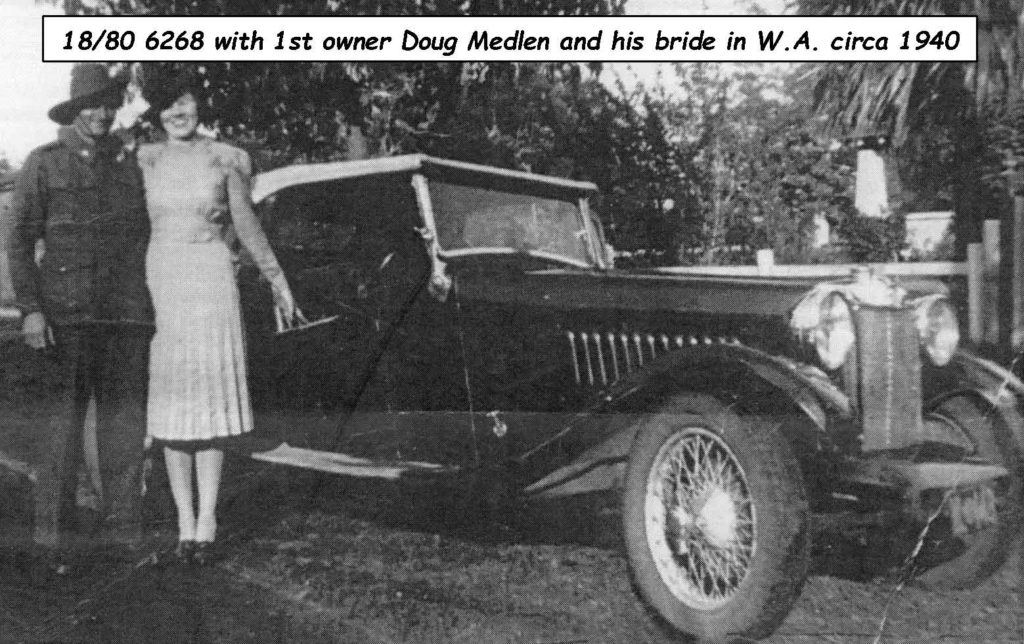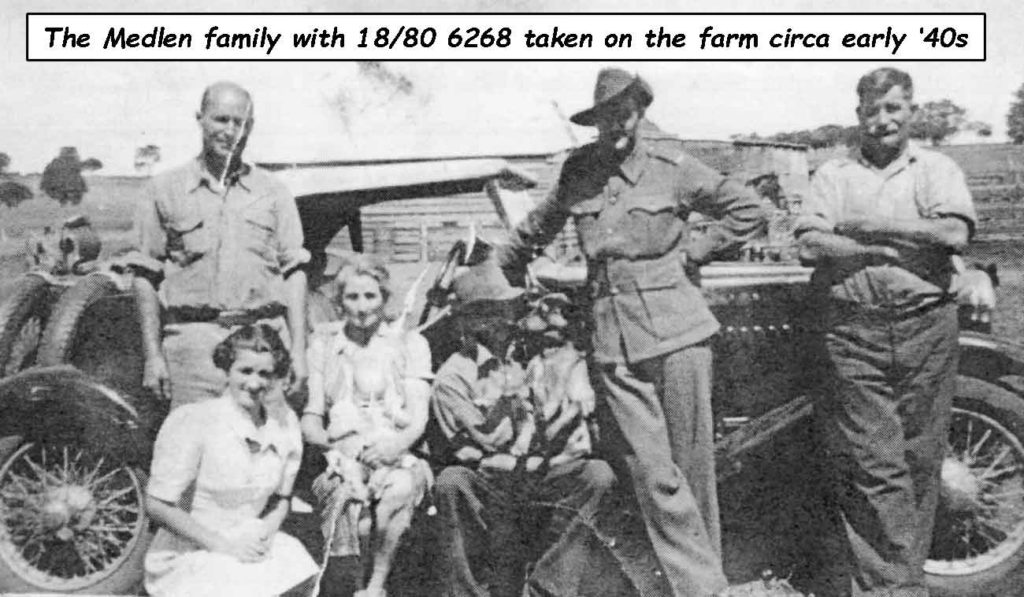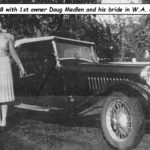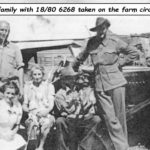 Current owner: Peter Partridge, Western Australia
History:

The photos showing M.G. 18/80 Mk 1, chassis 2FS6268 engine JA8882, are from the Medlen family who have a farm at Williams, south of Perth in the wheat belt and show the first owner of the car, Doug Medlen.  The family claims the car was purchased new in 1934 from the Perth M.G. dealership at 46 Milligan St., this was probably Comet Motors who imported many of Perth's pre-war M.G.s and was owned/operated by the Dwyer family.  The photos were obtained from Harry Pyle who by chance met Phil Medlen at a swap meet in the south west of W.A. (we think Phil is the baby in the photo).
The car was probably bodied locally since, at the time, import tax was significanty less for cars with no body resulting in many bodies being scrapped in the UK or at sea prior to landing at the port of Fremantle.
lt is possible the car was bodied by Boultons of Perth, however this is unsubstantiated.  Ian Cargee (now deceased) purchased the car from Doug Medlen; Ian's wife does not remember the car.
Then, in around 1960 the car was purchased by Jim Kraiancich from a car yard in Wellington St., Perth.  Jim has owned some interesting old Perth cars and still owns the type 57 straight-eight twin cam Bugatti believed to be a Le Mans practice car.
Bob Hadaway of the Perth suburb Wembly acquired the car in about 1970 (at this time it was lying in a paddock in the
outer Perth suburb of Caversham. Bob is responsible for the importation of many spares for the car, including a replacement radiator and shell from the M.G. factory; the parts were acquired through Wilson McComb. Many of the parts were from another early 18/80 chassis 4/6274 engine JA8308, and I have extra cast aluminium body supports showing the M.G. insignia, other chassis and engine parts and the original ID plate – all spares until my restoration is complete.
About 1979 Vic Longden purchased the car. Vic still has an association with many M.G.s as he was a supplier of quality wiring harnesses. I purchased the car from Vic about 1986, many parts have been restored or acquired then stored awaiting final assembly which hopefully will be soon.
Listing ID

:

1729

Vintage Model

:

18/80

Chassis Number

:

6268

Year of Production

:

1928

Previous Owners

: 1934? Doug Medlen
1951 Ian Cargee
1960 Jim Kraiancich
1970 Bob Hadaway
1979 Vic Longden

Current Owner

:

Peter Partridge

Original Engine Number

:

JA 8282

Current Engine Number

:

JA 8882

Date Acquired

:

1986