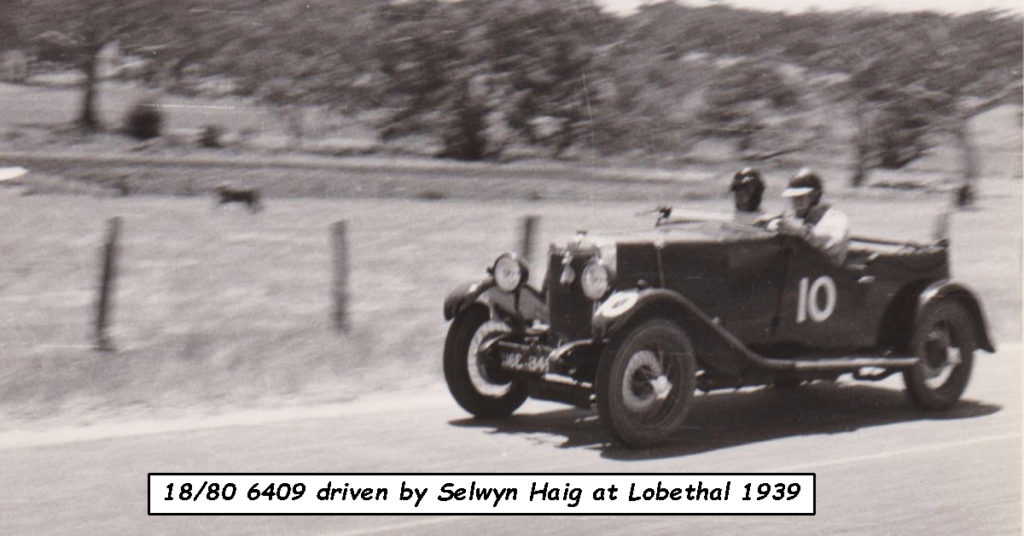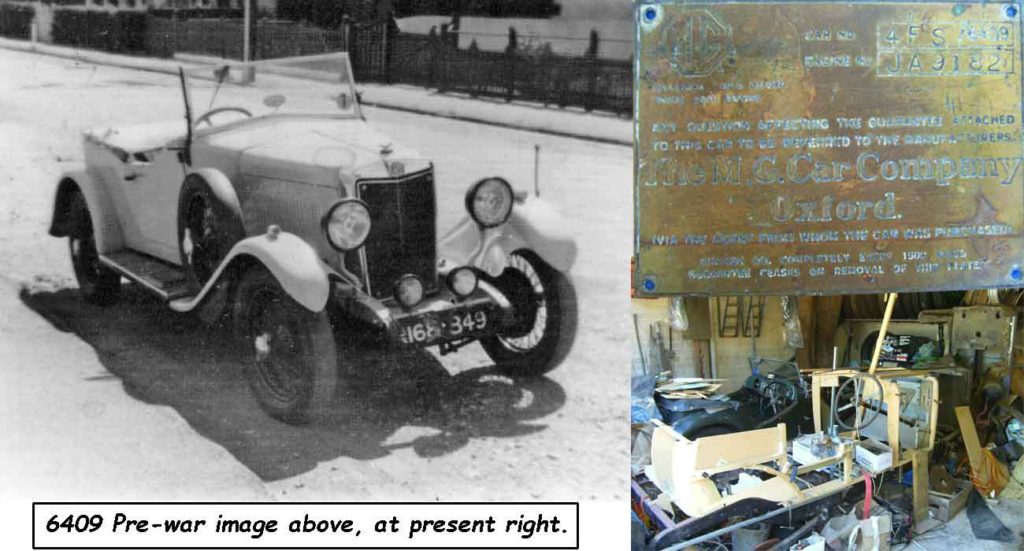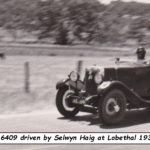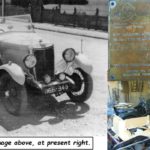 Current owner: Robert (Bob) Bazzica, South Australia
Information: Oxford built 1929
History: Early history unknown.
Appeared in South Australia wearing a locally built body, registration number SA 168 849.
Raced in the 1939 Australian Stock Car Road Championship, Lobethal, S.A., driven by Selwyn R. Haig (did not finish).  The car was entered as "M.G. Tiger!"  The race was held on the same day as the Australian Grand Prix.
Long-term owner was Ian Curwen-Walker who also owned a TC from 1954 to 2020 – he got the word there was an old M.G. down at the rubbish dump, so he went to retrieved it. It turned out that it was a 1929 18/80 Mark 1 (6409). Considering that a fire had been through the dump, it was surprising what was there! It was missing the instruments and carbies, probably sold off, and the front and rear fenders were there but badly burnt.
The body was possibly the 3rd body fitted and was terrible
as only the Australian bodies can be. The car was raced at the 1939 Grand Prix support event, but retired with engine failure; most pistons showed seizing in the bores, with rings being distressed. It would have been a very smokey end!
Ian was a great researcher and wrote hundreds of letters to and from overseas, but did very little work. Any work that was done, was done by M.G. Car Club working bees. Ian was very busy at this stage of his life, with full engagement with the M.G. Car Club and CAMS Australia, which of  course, he was a Life member of both.
The 18/80 is now a rolling chassis, cylinder head reconditioned, engine on the way, gearbox to be done.
Ian always wanted it to be an 18/80 speed model with outside handbrake, sadly ICW passed away in January 2023 and in his will he left 6409 to Bob Bazzica, a renowned M.G. restorer with an already interesting collection.
Listing ID

:

1728

Vintage Model

:

18/80

Chassis Number

:

6409

Year of Production

:

1929

Previous Owners

: Selwyn Haig, S.A.
Ian Curwen-Walker 1954-2023

Current Owner

:

Robert Bazzica

Original Engine Number

:

JA 9182

Date Acquired

:

2023

Current Reg

:

Unreg