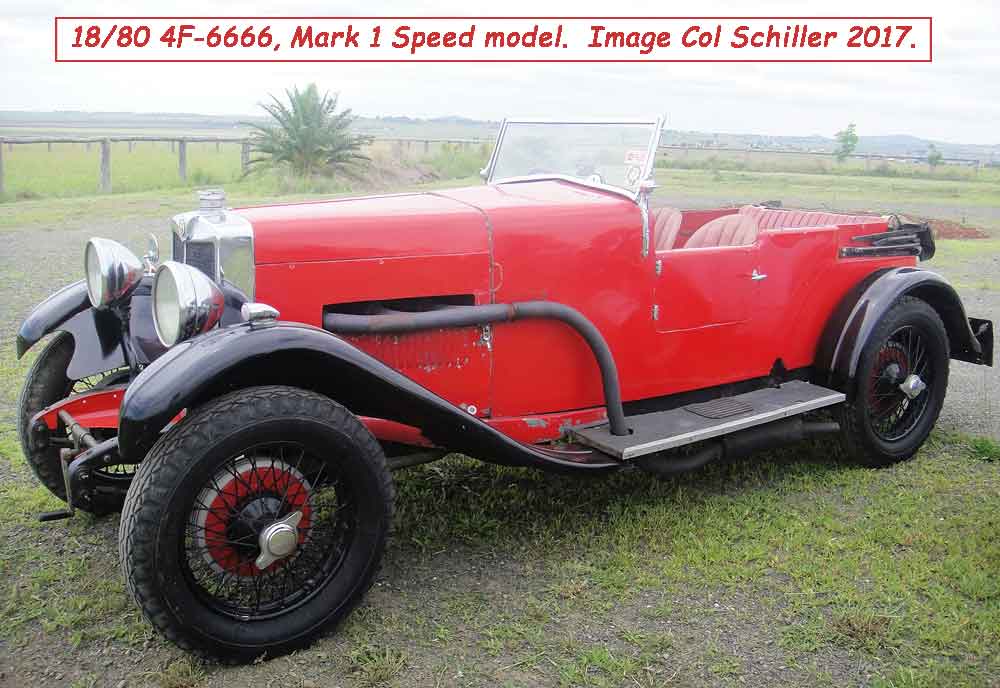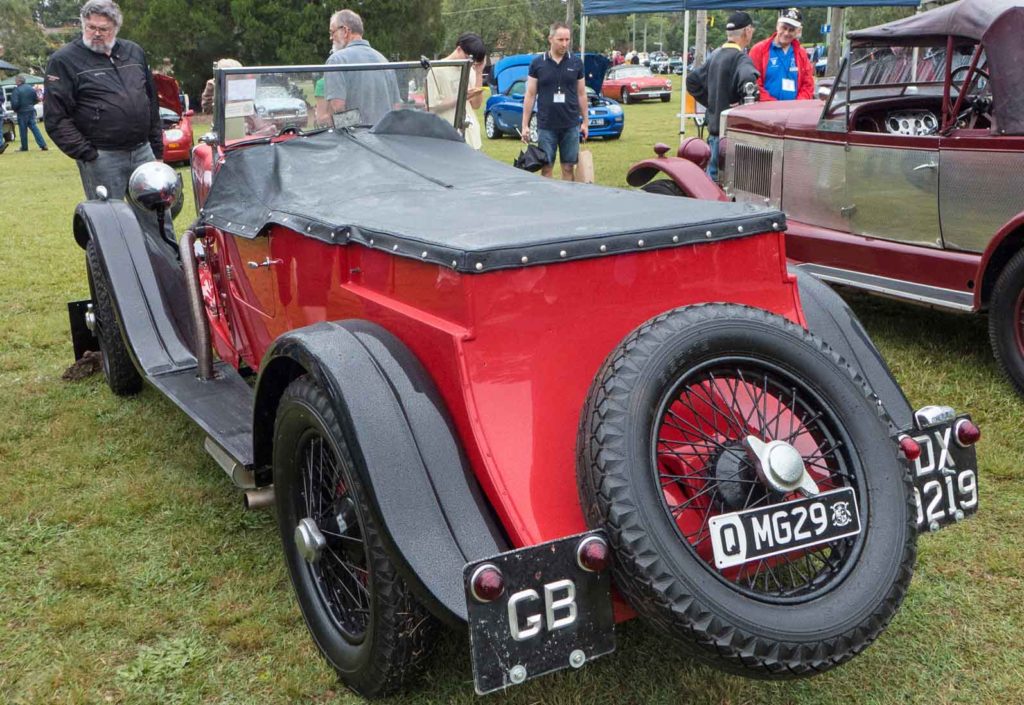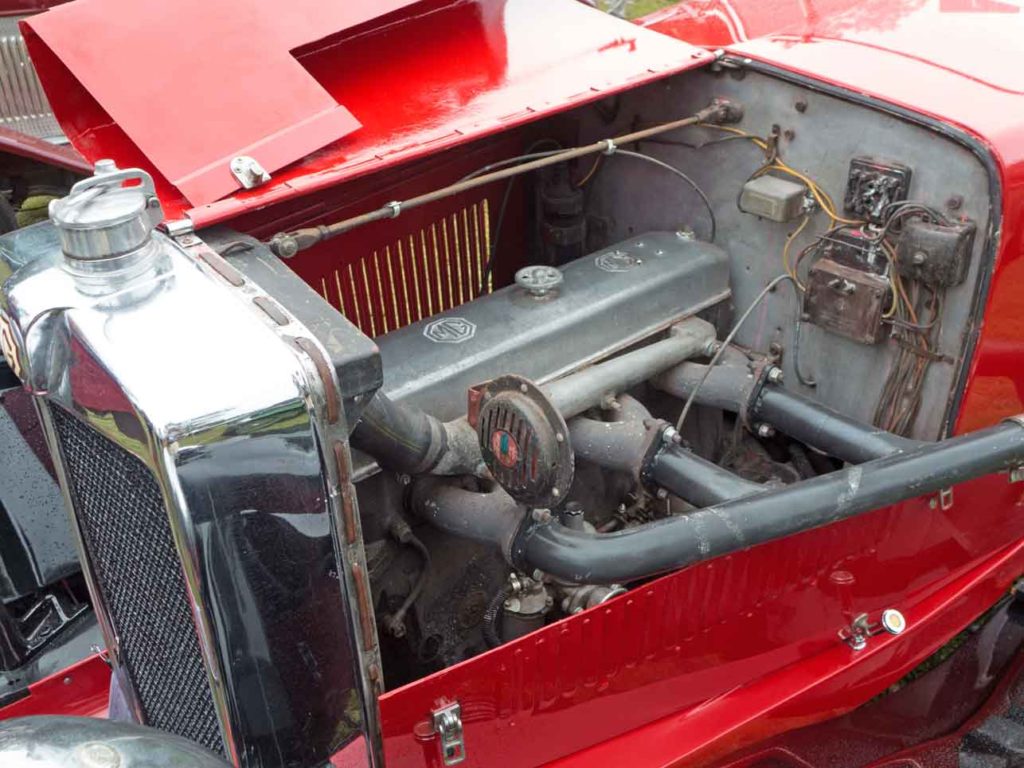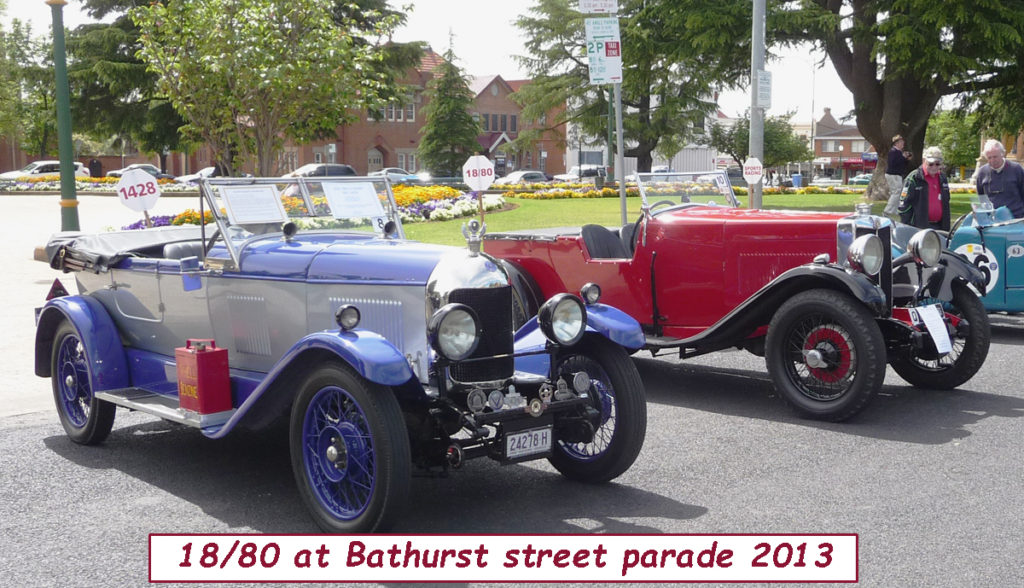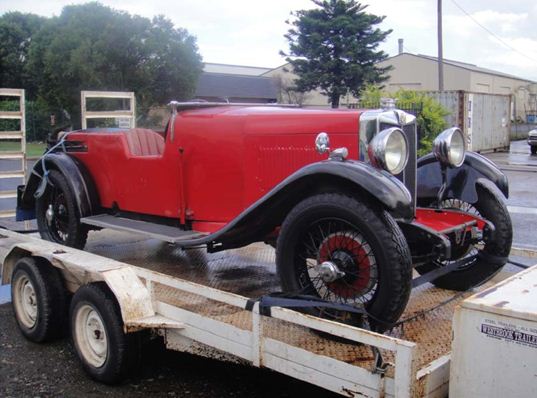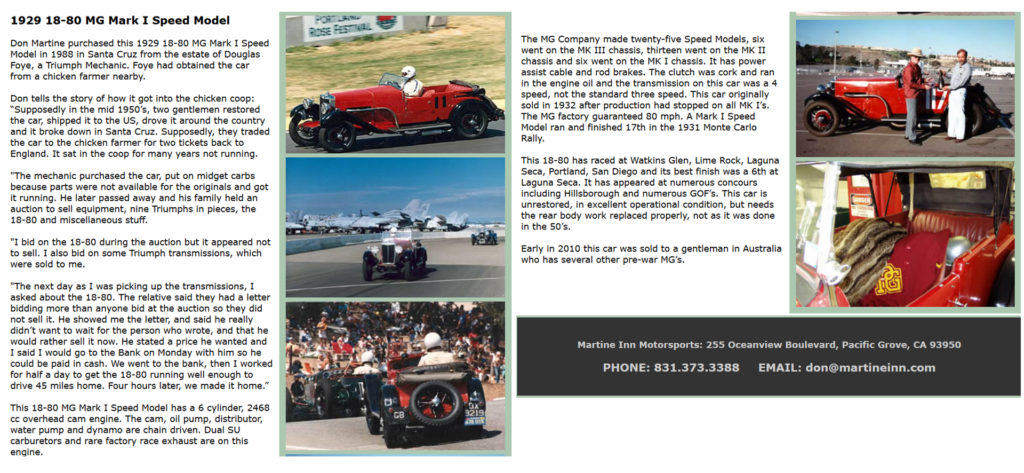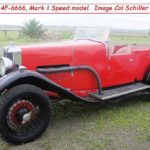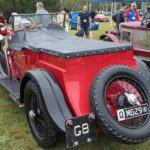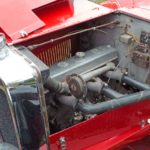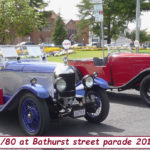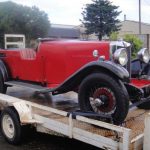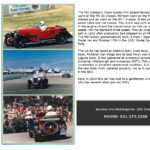 Current owner: Col Schiller, Queensland

History: M.G. 18/80 Mark I Speed Model built 12/3/31
The M.G. Car Company ordered approximately twenty five bodies from Carbodies to 1930 international racing specifications intended for use on Mk III chassis, known as 18/100 Tigress. Only five of this model were built so the remaining bodies were used on 18/80 chassis, known as Speed Model Panelled (with aluminium as opposed to fabric covered).
This 18/80 was sold in 1931 and has the 4 speed transmission from the Mk II & III .  It has a 6 cylinder 2468 cc overhead cam engine, 4 wheel power assist mechanical cable and rod brakes.
It is capable of going from 15 mph up to 80 mph in fourth gear.
Early UK history where it carried reg. no DX9219, is unknown.  In 1958 the car was overhauled and taken to the USA by two young Brits on a world tour. They made it as far as Santa Cruz on the West Coast where the car broke down and was swapped for the price of two tickets home. It was later found in a chicken coup and was bought by mechanic, Douglas Foye who managed to get the car running but did no more with it.
After Mr. Foye died his family held a clearing auction in 1988 and the 18/80 was bought by Don Martine a well known vintage car collector and restorer.  After a thorough restoration Don rallied and raced his car at the Monterey Historics, Portland, Lime Rock, Watkins Glen, Elkhart Lake, San Diego, and Colorado.
In 2010 the car was imported into Australia by Col Schiller to join his impressive collection of M.G. and Morris cars.
Listing ID

:

1730

Vintage Model

:

18/80

Chassis Number

:

4F/6666

Year of Production

:

1931

Previous Owners

:

Don Martine, USA

Current Owner

:

Col Schiller

Original Engine Number

:

JC 11093

Current Engine Number

:

JC 11093

Current Reg

:

Qld., MG 29, original UK reg DX 9219