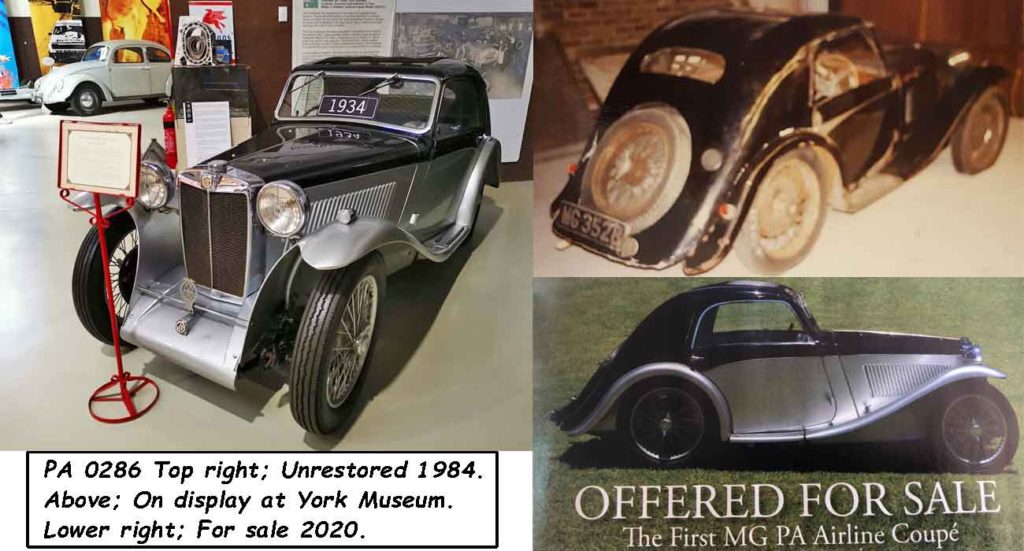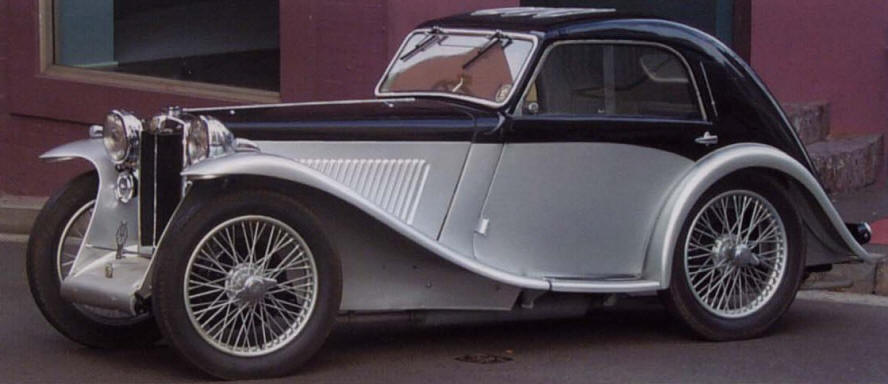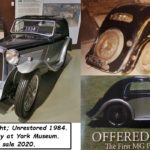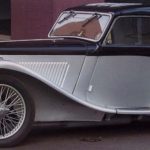 Current owner: Peter Briggs, Western Australia
MMM No: 2424
Information: 9/2/34, first M.G. to be fitted with an H.W. Allingham designed Airline body, built by Carbodies.  UK reg. no., MG3528. Used as a demonstrator by University Motors until sold 6/9/34.
History:  In regular use by owner Mr Eggleston until 1954/55 when placed in storage pending restoration.  Later bought by Terry Holden but resold to Barry Walker 1984 still unrestored.  Bought by by Frank Horwood and imported into Australia.  Body rebuilt by Ron Taylor, 1985.  Entered M.G.C.C. National Meeting Canberra 1988.
Sold to Peter Briggs and displayed at the York Motor Museum for many years.  Offered for sale 2020.
Listing ID

:

2379

Midget

:

PA

Chassis Number

:

0286

Year of Production

:

1934

Previous Owners

:

Mr. Egglston ?-?, UK. Terry Holden ?-84. Barry Walker 84, UK. Frank Horwood, N.S.W., 1984-?

Current Owner

:

Peter Briggs

Original Engine Number

:

537AP

Current Engine Number

:

537AP