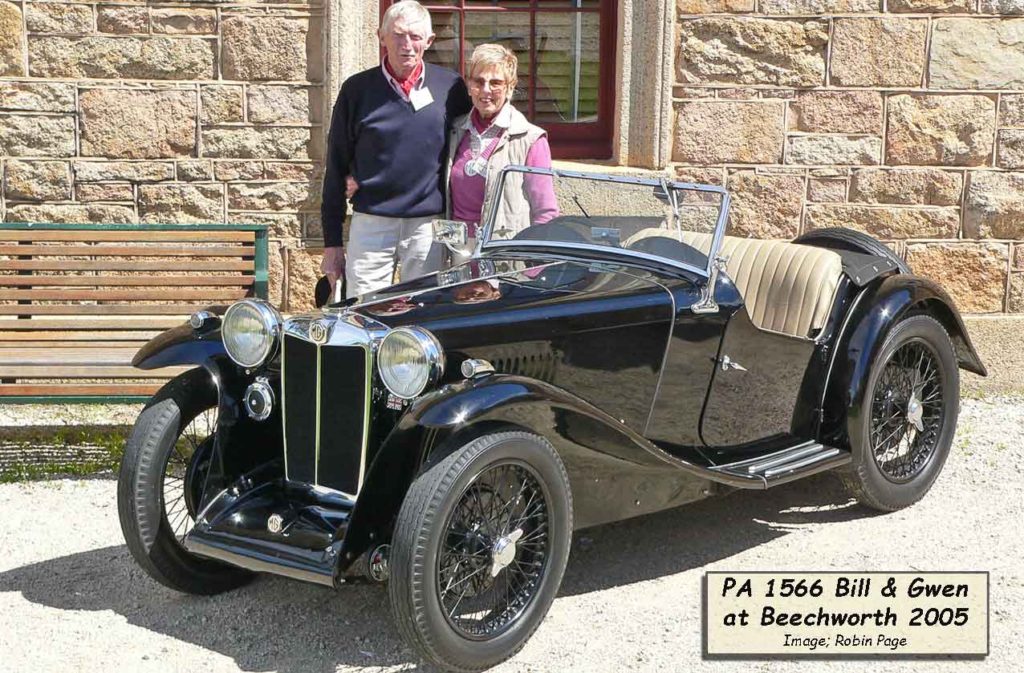 Current Owner: Bill Bennett Estate, Victoria

MMM No: 2451
Information:
This car was bought as chassis and various parts in 1978 and owner's wife said "continue to the tip!" 
The chassis and body of the car had parted company as part of a divorce and gone separate ways.  The present owner collected components and carried out a meticulous restoration to produce a full factory style roadster.
It was completed in time for the 1985 National Meeting at Newcastle and was the class winner in the Concours.  It also won the Victorian Concours Outright  in 1986.
The car was regularly driven to club events.
Listing ID

:

2357

Midget

:

PA

Chassis Number

:

1566

Year of Production

:

1934

Current Owner

:

Bill Bennett Estate

Original Engine Number

:

1829AP

Date Acquired

:

1978