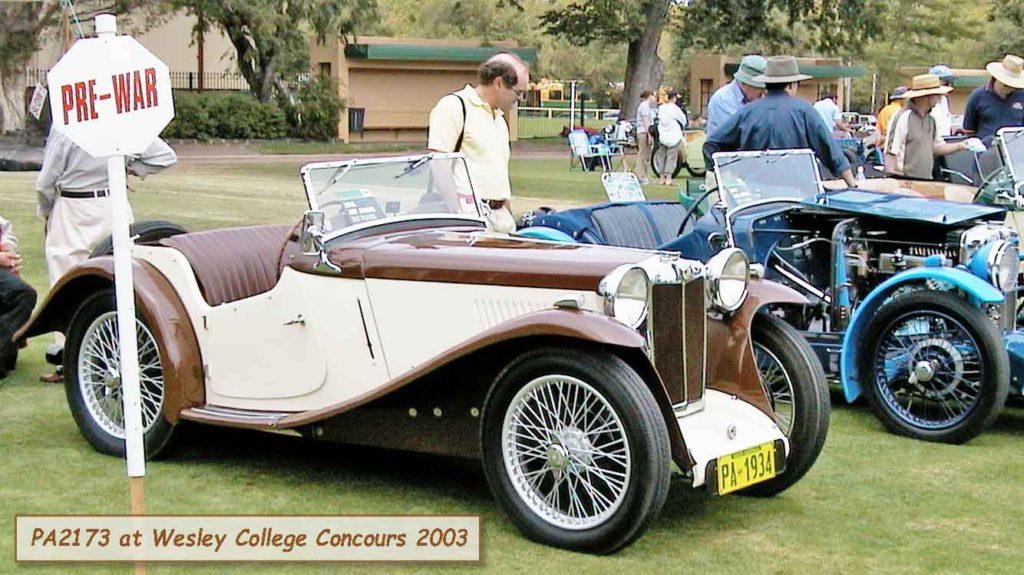 Current Owner: James Harper, Victoria
MMM No: 2455
Information:
Built in 1935 as a 2-seat roadster for the home market.
History:
Early UK history unknown.  Purchased by Peter Harper (current owner's father) of Adelaide in 1979 from Barry Walker, UK dealer.
Whilst complete and semi-restored, a total restoration was carried out in the early 1990s by Peter, to exacting standards.
Winner of the M.G. Car Club Concours, Pre-War Class in 2003.
Listing ID

:

2363

Midget

:

PA

Chassis Number

:

2173

Year of Production

:

1935

Previous Owners

: Barry Walker, UK -'79.
Peter Walker (dec) SA.

Current Owner

:

James Harper

Original Engine Number

:

2450AP

Current Engine Number

:

2450AP

Date Acquired

:

1979

Current Reg

:

CH 7421