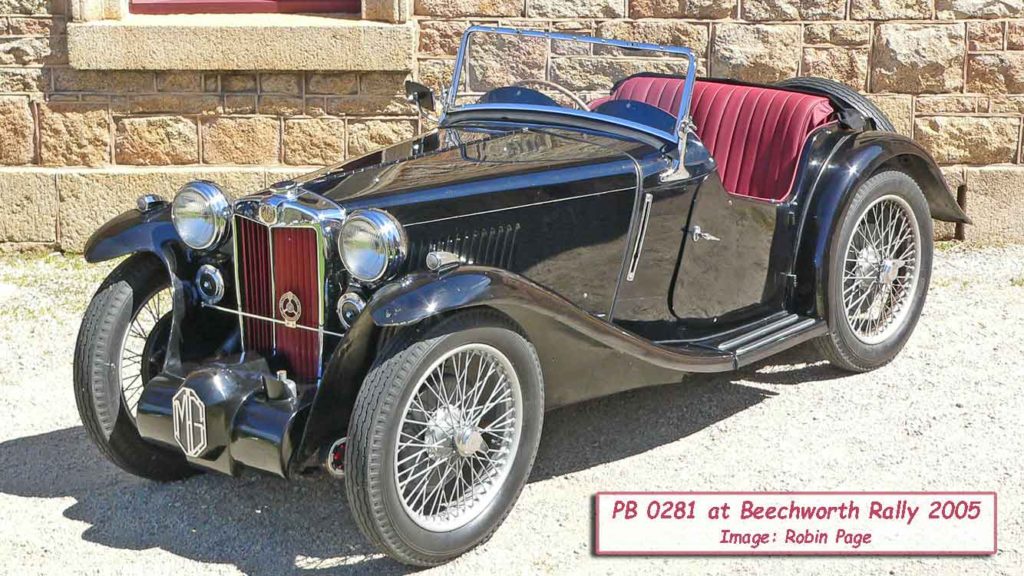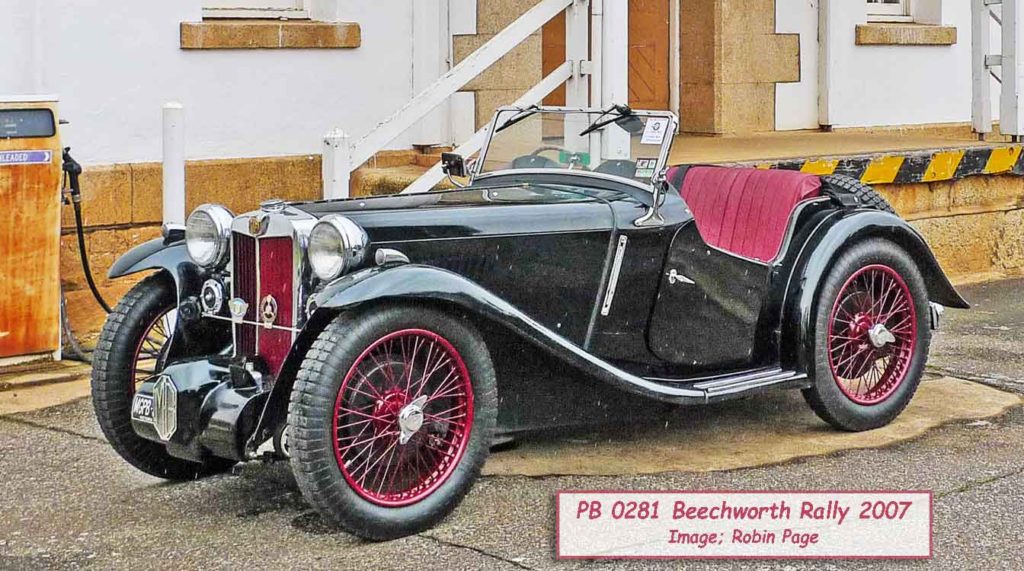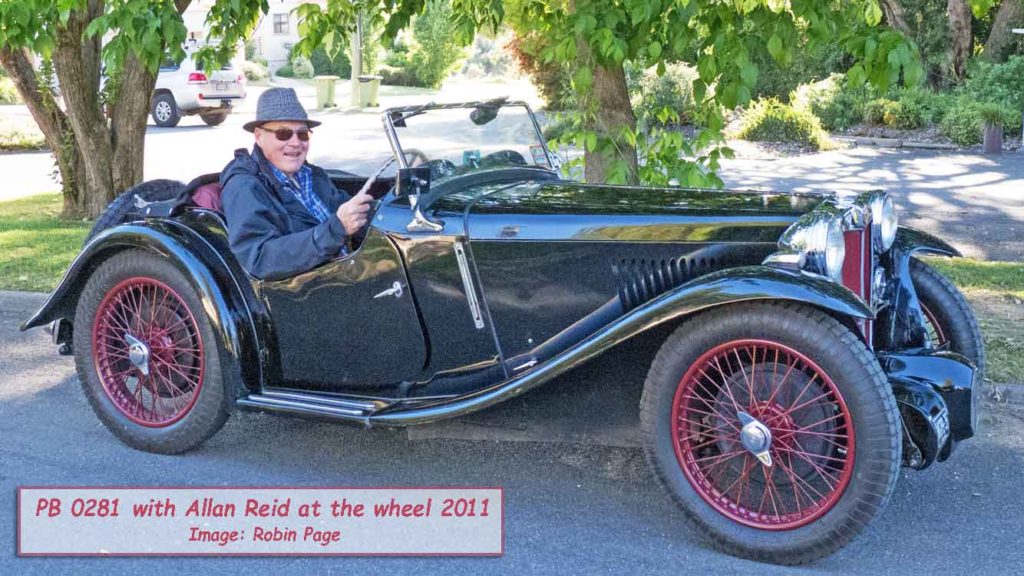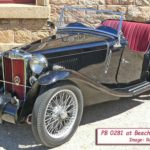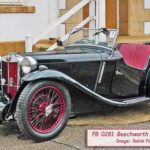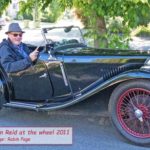 Current Owner: Allan Reid, Victoria
MMM No: 1362
Information: Built in 1935 as a 2-seat roadster.
History:
This highly original English bodied car has never been restored but has been carefully maintained over a long period.  A front-mounted supercharger has recently been fitted and this has transformed the performance.  The car has also recently been fully retrimmed in red leather (original colour) with a black hood.
The car is said to have been sold new in South Africa and was imported into Sydney some 20 years ago.  It came to Melbourne via Geelong around 8-10 years ago.
Originality extends to an under tray and an electric water heating coil in the water jacket (recently removed).
The car regularly participates in M.G. Pre-war and VSCC events.
Listing ID

:

2399

Midget

:

PB

Chassis Number

:

0281

Year of Production

:

1935

Previous Owners

:

Bob Appleby, Vic.

Current Owner

:

Allan and Janet Reid

Original Engine Number

:

539APB