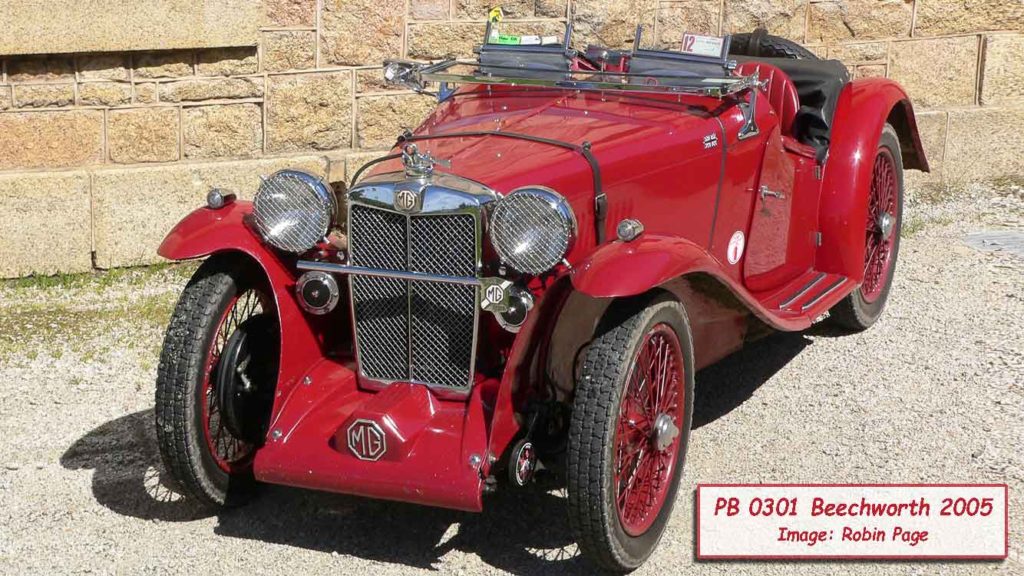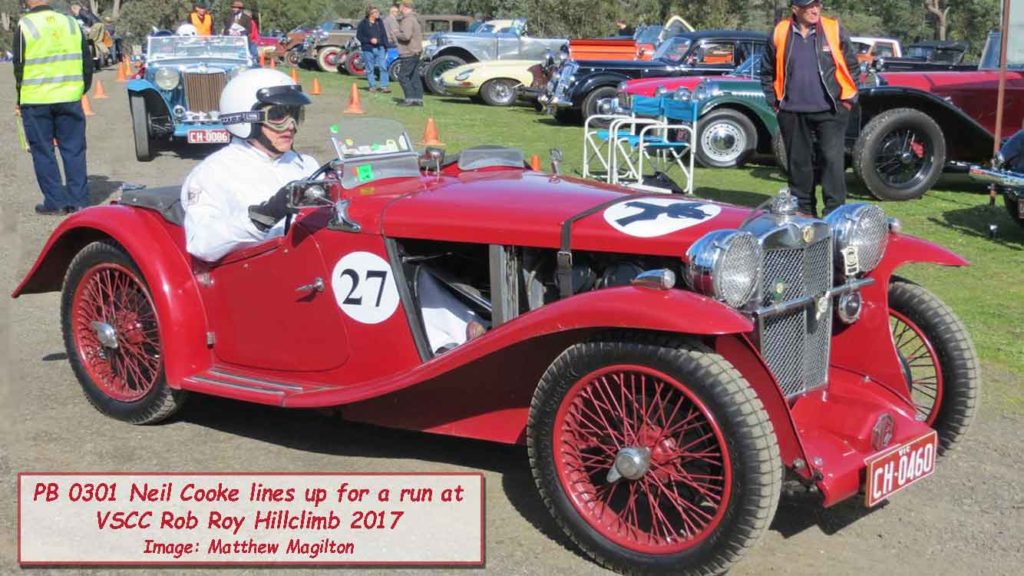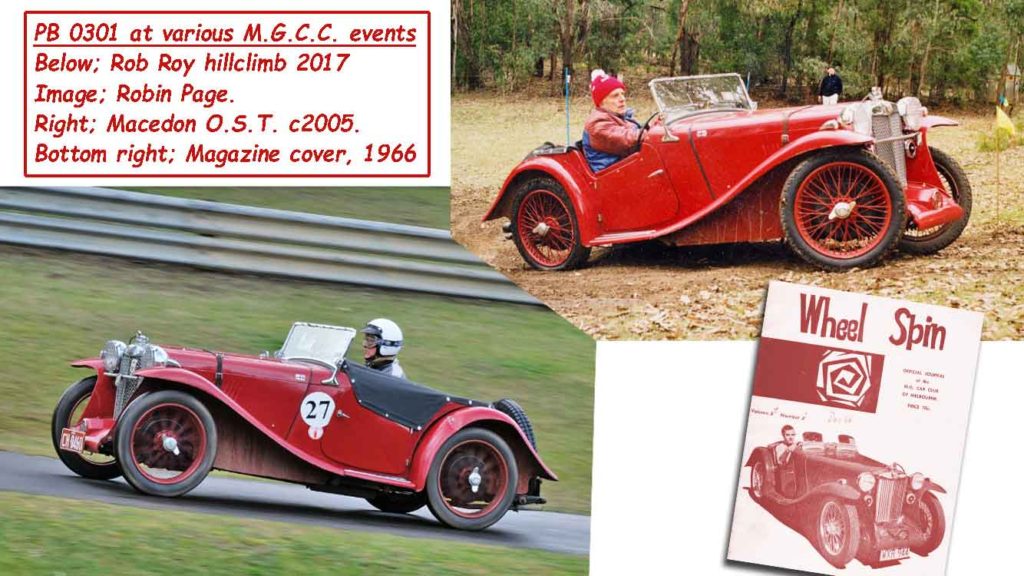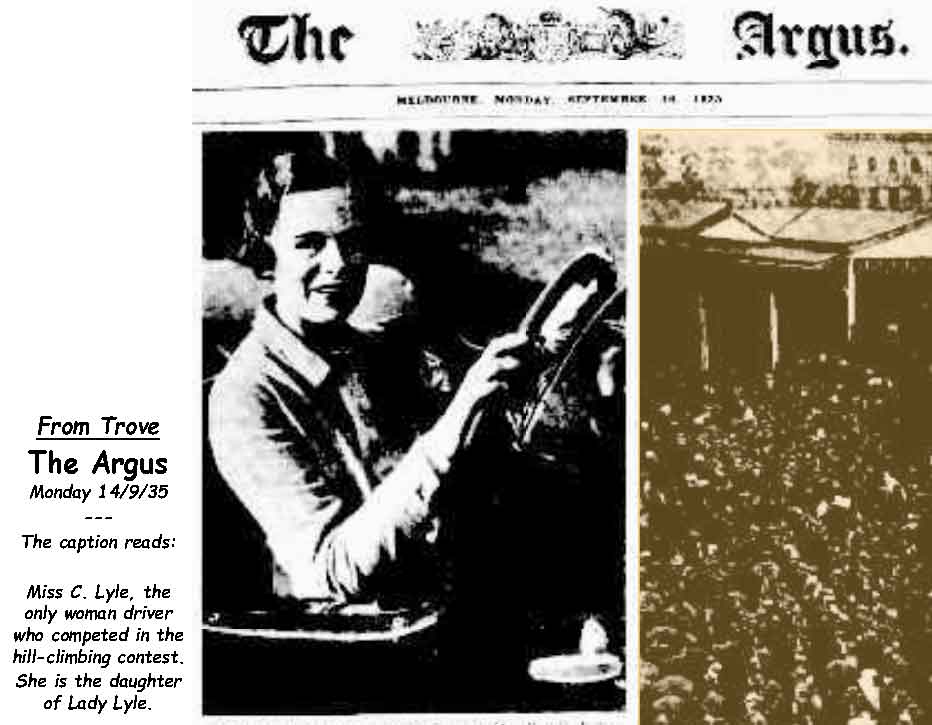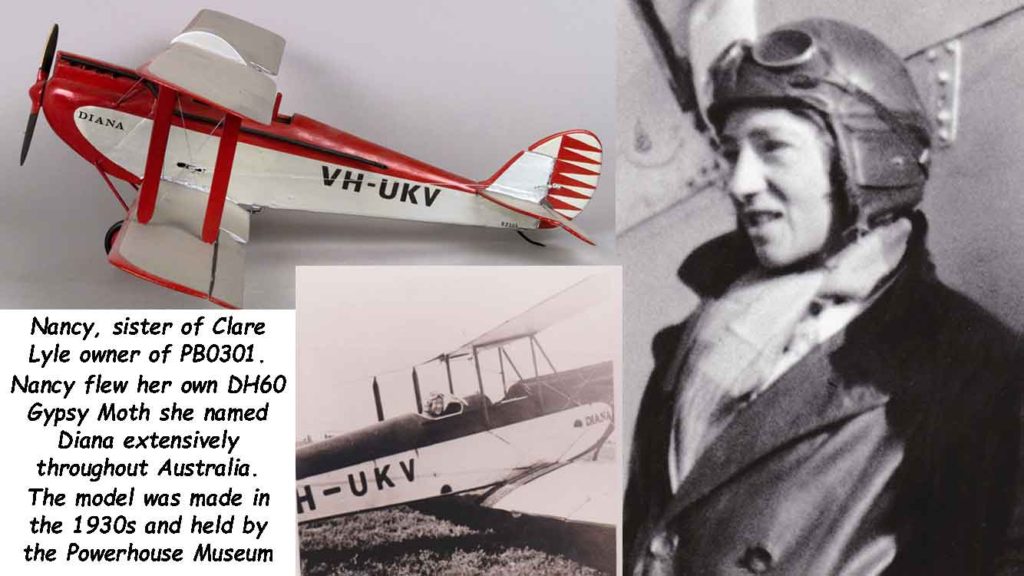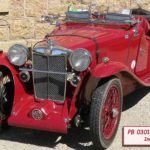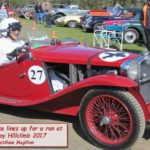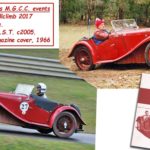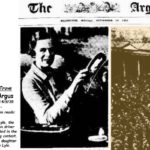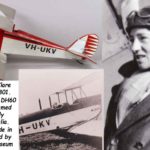 Current Owner: Neil Cooke, Victoria
MMM No: 79
Information: Built in 1935 as a 2-seat roadster for the home market.
History:
Bought in the UK by Clare Lyle, while studying in the UK, before returning to Australia in 1936, bringing the car with her.
Miss Lyle was the youngest of four children of of Sir Thomas and Lady Lyle of Toorak.
Sir Thomas was a pioneer of the use of radiography in Australia, taking one of the first X-ray images here using equipment he made himself.
Another daughter, Nancy, was a renowned private pilot, flying her own DH60 Gypsy Moth she became the first woman to fly solo from Melbourne to Adelaide and Melbourne to Tasmania.  She later wrote a book titled "Simple flying for simple people".
Clare's recorded motoring adventures are limited to entries in trials in April '34 (before this car was acquired), September '35 (pictured in this car) and June '37 Mountain Trial in this car although no results are recorded.
The car later resurfaced in Tasmania in 1948.
In 1957 the owner at the time, Mike Howell, was transferred by the ABC to Melbourne and brought the car with him.  He later traded the car at Peter Manton Motors on a new Mini Cooper.  Manton passed the car for sale on consignment to Bob Jane Motors where it was purchased by Lou Molina for 100 pounds.
The present owner bought PB0301 in 1980 and uses it frequently in M.G.C.C. Victoria and VSCC events.
Listing ID

:

2403

Midget

:

PB

Chassis Number

:

0301

Year of Production

:

1935

Previous Owners

: Mike Howell, Tas 50s-66.
Lou Molina, Vic 66-80.

Current Owner

:

Neil Cooke

Original Engine Number

:

557APB

Current Engine Number

:

557APB

Date Acquired

:

1980

Current Reg

:

CH 0460 Vic Club Permit, ex-WRX 944 Tas