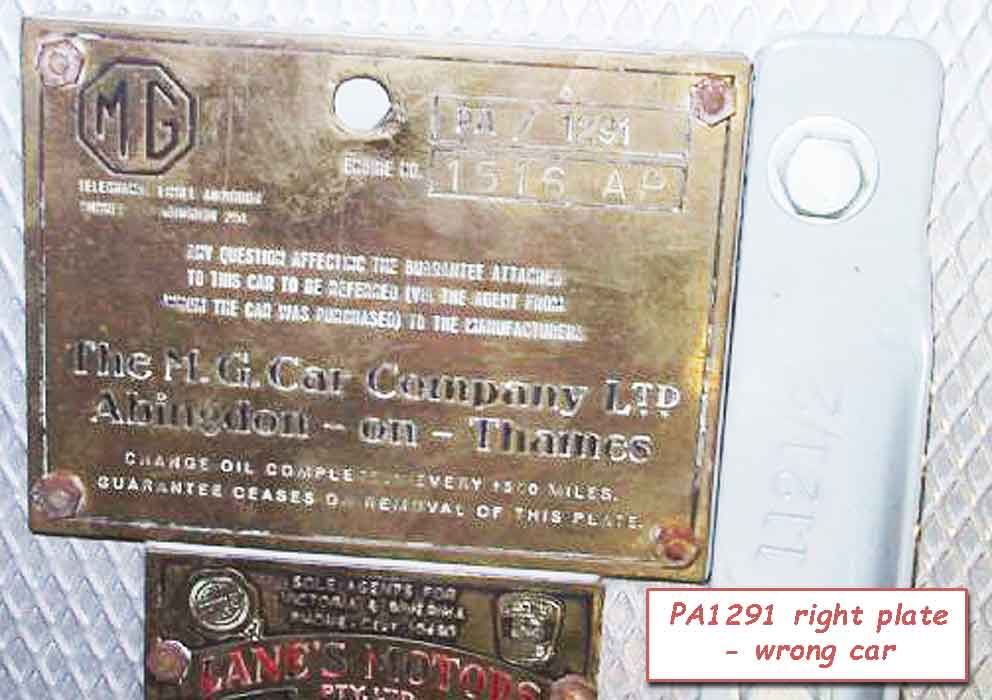 Current Owner: George and Marguerite Morgan, Victoria
Information: Recorded on the Lanes list and is believed to have been imported by them as a rolling chassis in 1934.
History:  All that remains of this car is the LH front dumb iron that came in a box of bits of a J2 bought from Mike Gething. The ID plate was mounted on the firewall of PA1294 when bought by Andrew Fock.
Listing ID

:

4990

Midget

:

PA

Chassis Number

:

1291

Year of Production

:

1934

Current Owner

:

George and Marguerite Morgan

Original Engine Number

:

1516AP