It's all about the people
A prophet once said about a car club; "it is the cars that bring us together but it is the people that keep us coming back."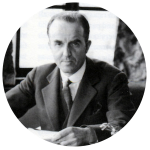 Cecil Kimber
12/4/1888 – 4/2/1945
No tribute to M.G. cars is complete without reference to the man whose drive and determination led to the founding of the M.G. Car Company Limited and its products we admire so much today. Hired by William Morris in 1922 as Sales Manager of The Morris Garage, he soon became General Manager and, when M.G. was incorporated in 1930, C.K. was its Managing Director.  There is no need to repeat the known history; it is enough to tip our hats to the man that started it all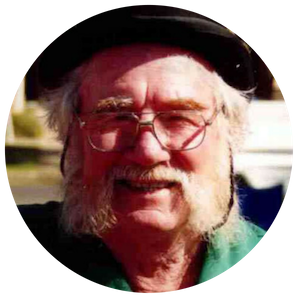 Walter (Wal) Magilton
Patron
Wal's involvement in the formation of the Register is described on the Register page.
Suffice to say that he has always been there. Not only in his capacity as leader of the Register but in all aspects of the M.G. movement. He has been honoured as a Life Member of the M.G. Car Club Victoria.
When Wal relinquised control of the Register he didn't fade away he became our first patron
"I am proud, indeed very proud, to associate with the marque M.G. – the cars, the people, the history, the events, the whole glorious thing! M.G.s have been part of my life since 1958, my first M.G. being a nearly new M.G. TF, my most recent a new ZR160 bought at the fire sale when MG Rover went belly-up. My first Pre-War M.G. came my way around 1962 – my dear old NA Magnette, still my most treasured car."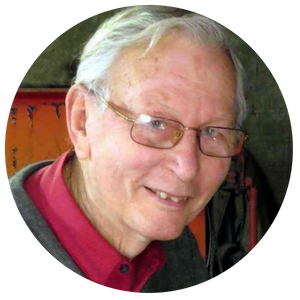 Ray Fowler's name will be familiar as he has been a member of the Register for several years and has featured in our newsletter pages.  Particularly when we recorded the history of his J2 Special.
He was guest speaker at the 2013 Bathurst Biennial Meeting where, despite his modesty about his exploits on the Mount in the 1950s, he nevertheless enthralled his audience with the sheer driving skill, mechanical talent and outright bravery needed to race in those far off, pre-commercial days.
 It was following our Bathurst meeting that Ray was nominated as Patron of the Register and so it has come about.  On your behalf, we welcome Ray to the position and look forward to bringing you more of his tall tales and true of the legendary past.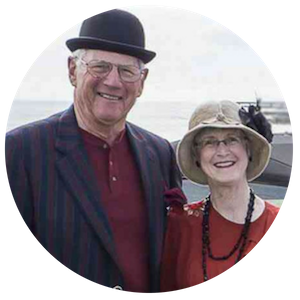 Robin's first M.G. was a TC purchased whilst he was a cadet at RAAF College Point Cook in 1959. That was traded on an MGA whilst he was completing his advanced flying training in W.A. in 1960. As is so often a familiar story, family commitments saw the end of his life with M.G.s for too many decades. With the obligations of fatherhood well under control he was seduced by a red MGB in the late '80s. Since then there has been a succession of M.G.s through his garage taking the total to a dozen owned at one time or another. Currently his garage houses an MGA Coupe, an MGB GT, an 'M' Type Midget and a J2. We won't mention his Mk2 Jaguar. Robin has been active in the M.G.C.C. Vic having served as MGA Register Captain, Vice President and President. He hopes that with the help of the Committee, comprising Andrew Fock, Ed Taylor and Pre-war M.G. Australia Registrar, Marguerite Morgan, that he can encourage interest in Pre-war M.G.s and provide stimulating opportunities for members to use and enjoy their cars and in so doing promote the Pre-war M.G. movement to the wider public.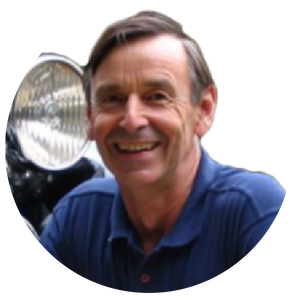 Malcolm Robertson
Newsletter Editor
Malcolm has owned M.G.s since 1967.  His first Pre-war M.G. was a J2 which he bought in 1971 and campaigned vigorously for several years until his interests migrated across to the SVW range.  In 1975 he bought an SA with coupe coachwork by Martin and King in Melbourne.  This unique car has held his attention to the current day while other M.G.s have come and gone. 
Malcolm is a freelance writer specialising in magazine articles about veteran, vintage and classic cars and the antics of their owners.  He publishes his articles in a wide range of magazines in Australia, the UK and USA.  He has been co-editor with Brian Oxley of the Pre-war M.G. Register's Newsletter since 2000.
Malcolm is a Life Member of the M.G. Car Club Canberra.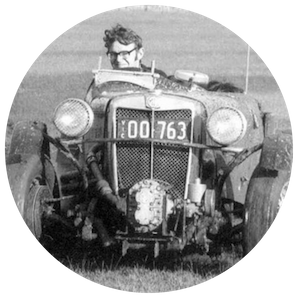 Bob Somerville
Apprentice webperson
Infected by the M.G. bug as a teenager, there has always been at least one on hand, ranging from SA, TA, multiple TCs and later MGAs and Twin Cams. At some of the earliest Register meetings there may have been only half a dozen in attendance but Bob was always there dreaming… An XPAG powered TA was actively campained for many years – even winning the Kimber Award in 1969. Involvement is currently limited to maintaining Graeme Davies' collection until a suitable real M.G. appears.