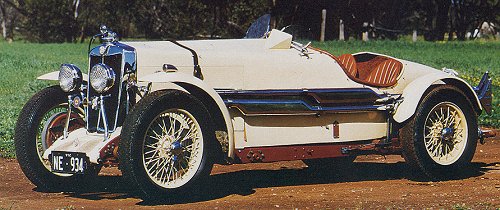 History:
The MG NE 'Ulster' Magnette pictured is one of only seven of this model manufactured.
Known as the 'Ulster' model, the Magnette engine was modified to comply with the regulations of Britain's most important motor sport event in 1934; the Ulster Tourist Trophy.
The development programme instituted on this model proved successful when one of the six Magnettes entered in the 6-hour event claimed victory with a narrow margin of 17 seconds.
The Magnette on display at the York Motor Museum was driven in the 1934 Ulster TT by Captain George Eyston. It also competed in the 1935 event with Kenneth Evans at the wheel.
Following the car's arrival in Australia it competed in many events including the 1938 Australian Grand Prix at Bathurst.
A highlight of its very successful career in this country was its win in the Castrol 200 Mile Easter Race.
Listing ID

:

2021

Magnette

:

NE

Chassis Number

:

0520

Year of Production

:

1934

Current Owner

:

Peter Briggs