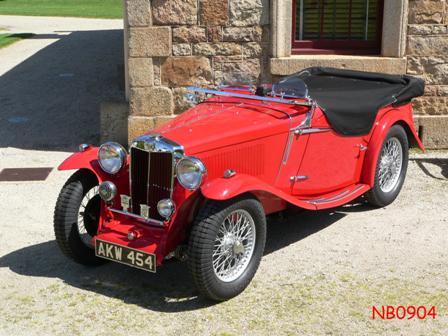 History:
John acquired this NB in 2004 during a visit to the UK, from his old friend Barry
Walker, who was selling pre-war parts at Prescott Hill Climb.  Previously the car had been in the same family for 40 years, MMM Register Number 1698.
Since arriving in Australia in February 2005, the NB has been refurbished with new wheels, tyres, brakes, hood, tonneau and a full motor rebuild which is almost complete under Ray Skewes' careful hand. Helen and John look forward to traveling far and wide in their new acquisition.
Listing ID

:

2003

Magnette

:

NB

Chassis Number

:

0904

Current Owner

:

John Gillett

Date Acquired

:

2004