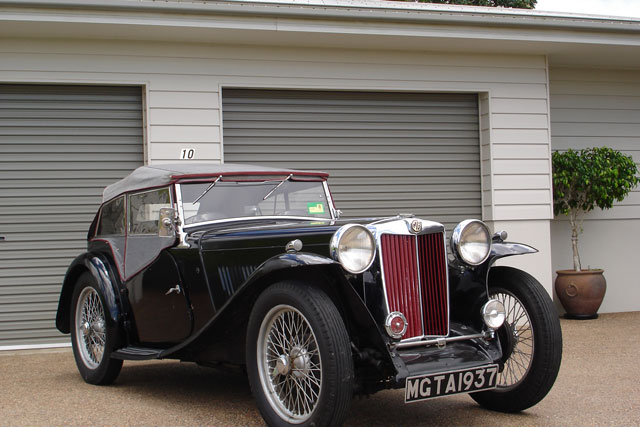 Current Owner: Ian & Crystal Phillips, Queensland
History: The car was originally purchased in Sydney by Mr. Fokes of Bundaberg Qld.  Sold to Connie Karhula (nee Jordan) in Brisbane in 1944.  Purchased by Rod  Hiley in 1967.
I purchased it from Rod in 1979.  The car still has full registration carried on I presume from 1944. Reg No. Q372-095.
Listing ID

:

2116

T Type

:

TA

Chassis Number

:

1744

Year of Production

:

1937

Previous Owners

:

Mr. Fokes of Bundaberg Qld, Connie Karhula (nee Jordan) of Brisbane (1944), Rod  Hiley (1967)

Current Owner

:

Ian & Crystal Phillips

Original Engine Number

:

MPJG 1972