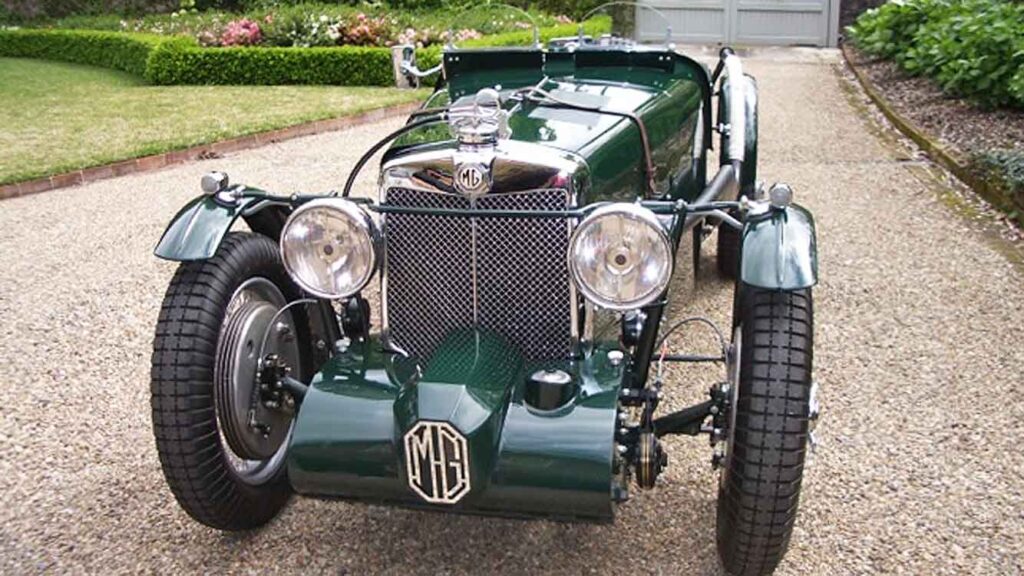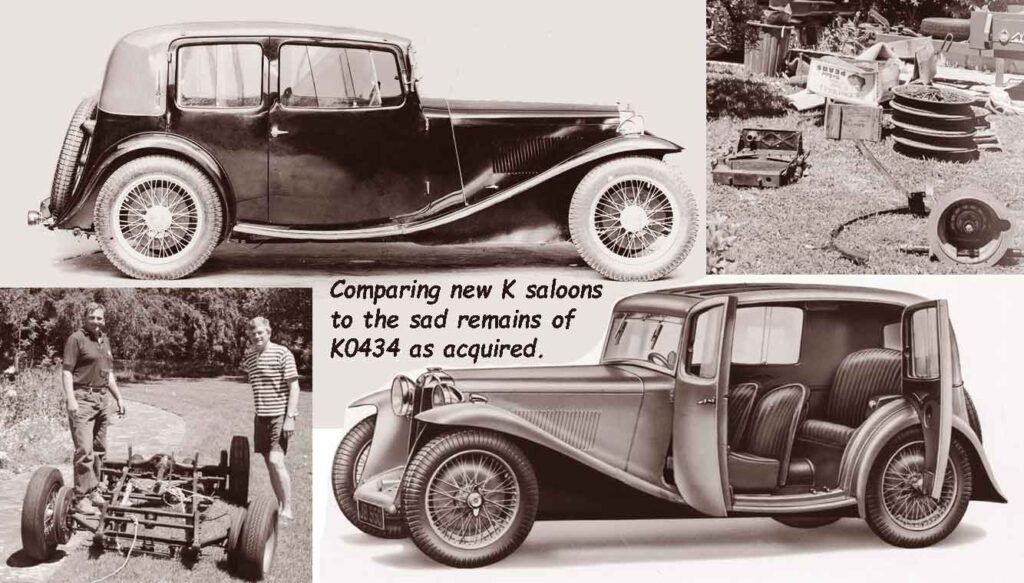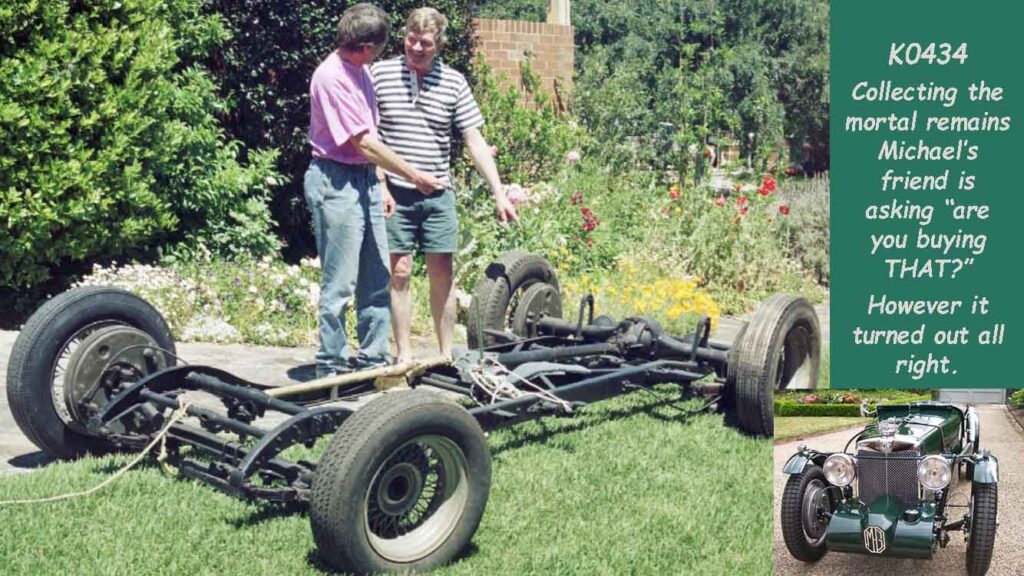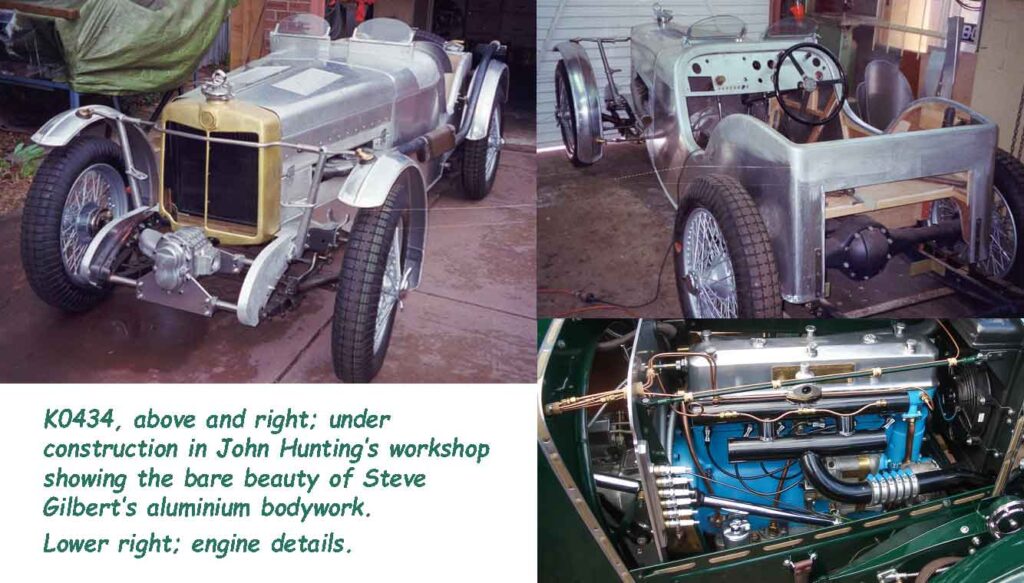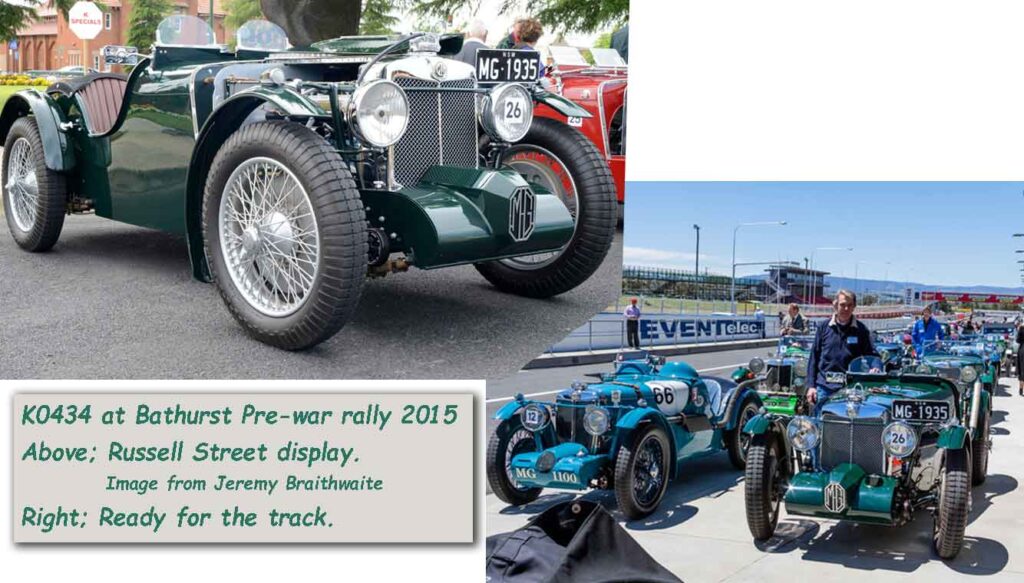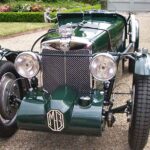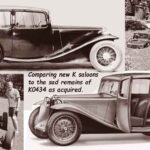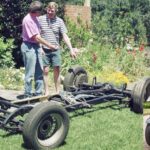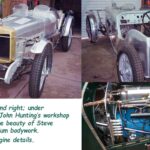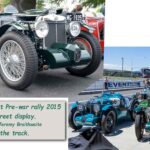 Current owner: Ray and John Abikhair, Victoria.
MMM No: 1620
Information: Built in 1934 as a pillarless saloon; 0434 was the 5th last – 0438 being the last and replaced by the KN model.
History:  Recorded by Michael Carr.
The history of the vehicle is well documented with its original UK registration documents and M.G. factory service files covering 1934 -1947.
On 30 June 1934, the car was registered and delivered by the agent 'Sanderson & Holmes' of London Road, Derby to Mr G. H. Buxton of Derby.
Between 1934 and 1974, the car had six further owners:
September 1938 – T.C. Bland Esq, Stanwick, Willingborough.
March 1947 – W Bold Esq, Whitwell, North Worksop, Motts.  In 1948 Mr Wilfred Bold moved to 10 Gilpin Street, and in 1953 to 52 Gilpin Street, Peterborough.
August 1954 – Mr Peter Roland Henry Trencham, Ruislip,
January 1958 – Mr Donald Gordon Draper, Ruislip, Middlesex.
August 1959 – Mr Roy Fensham, South Ruislip, Middlesex.
February 1962 – the final U.K. owner was Mr Alan Peter Kramer, 44 Flower Lane, Mill Hill, London.
14 May 1974 – Mr Kramer sold the car to Rob Dunsterville acting on behalf of Phil Redhead.
In 1974, Phil who owned 'Sportsparts' an M.G. parts supplier in Sydney, asked Rob who was at that time in the UK, to act as his agent to buy two K saloon cars. Rob found two K-types stored in a Nissen hut in Steeple Bumstead in outer London and Phil purchased the vehicles and imported them to Sydney.
One was K0434 which I now own and the other car was KN0386.  Phil decided to keep K0434 and sold the other car intending to restore his car as a saloon and apart from the chassis, completely disassembled K0434.
No progress was made during his 10 year ownership and he sold it to Ed Ison in Castle Hill, NSW.  Similarly Ed did no work on the car but it was well stored in a dry garage.
In 1996 after several years of negotiation with Ed Ison, I finally succeeded in purchasing the car as originally disassembled by Phil Redhead.
Paul Armstrong and my brother John helped me retrieve the components of the car.
Build:
My decision to build K0434 in the likeness of a slab tank K3 became very easy and almost inevitable given the sorry and incomplete state of the original body and the extensively documented history of the endless problems with the pillarless bodies.  However, it did take me 10 years to make that decision and during that time I had become increasingly interested in K3 Specials which had become popular in the late 1990s and I had visited the workshop of Peter Gregory in the UK who was one of several individuals producing such vehicles. While these Specials were well built many had little or no K-type content.
I wanted my car to be as near to original as possible so the semi dismantled K0434 was shipped to John Hunting  in Perth for restoration as a K3 replica to the highest possible standard; importantly K3003 being a regular visitor to the JH workshop was to become an important reference source.
I sourced the aluminium clad body from Steve Gilbert in the UK.
Listing ID

:

1936

Magnette

:

K1

Chassis Number

:

K0434

Year of Production

:

1934

Previous Owners

: June 1934, 1st owner G.H. Buxton, Derby, UK.
1974, 1st Australian owner Phil Redhead, Mid-80s to '96 Ed Ison, NSW.
'96 to 2022 Micheal Carr, NSW.

Current Owner

:

Ray and John Abikhair

Original Engine Number

:

639 AKD

Current Engine Number

:

563 AKD

Date Acquired

:

2022