SA 1453
SVW / / 336 views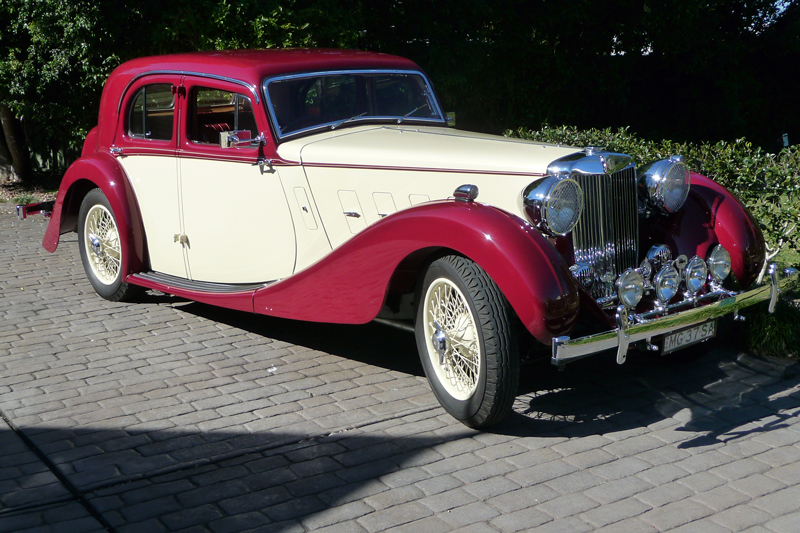 Information / History:
January 1937.  The car retains its original engine and is very original throughout.  No early history is known about the car but this car may well have been one of the original seven exported to New Zealand from new.  It is a well-known New Zealand car that was owned by Dr T Robson who flew Spitfires during World War 2.  Known as "Emma", its New Zealand registration number was GP 1938.  During the Robson's ownership of the car, it sported an aero plane mascot on the radiator cap and it now has a spitfire mascot that Harry fitted on its arrival into Australia.
Dr Robson restored the car during the 1980s and it was used in the 1994 Pan Pacific rally in New Zealand where Harry and Cathy first saw the car.  It was driven by Anne Hall from Huddersfield, England, and Mr Ray Falconer from Gore, New Zealand.  It is believed that Anne is the famous English Rally Driver who continued to enter rallying events through to the age of 78 in 1997.  The names of the drivers are still painted on the bonnet to this day.
In 1993, Harry and Cathy Hickling fell in love with the car while working in New Zealand.
After Dr Robson's death, his widow, Lyn, sold the car after Harry made inquiries after it.
They brought it back to Australia in March 1995. It has been used extensively on long distance touring and MG rallies, faithfully carrying the whole Hickling family in luxurious, pre-war comfort over vast stretches of Australia.
Purchased by Don Phillips in April 2009. (Don is a member of Hunter MGCC and has an extensive MG collection).
Listing ID

:

1623

SVW

:

SA

Chassis Number

:

1453

Year of Production

:

1937

Previous Owners

:

Dr T Robson, Harry and Cathy Hickling

Current Owner

:

Don Phillips

Date Acquired

:

2009