SA 1787
SVW / / 326 views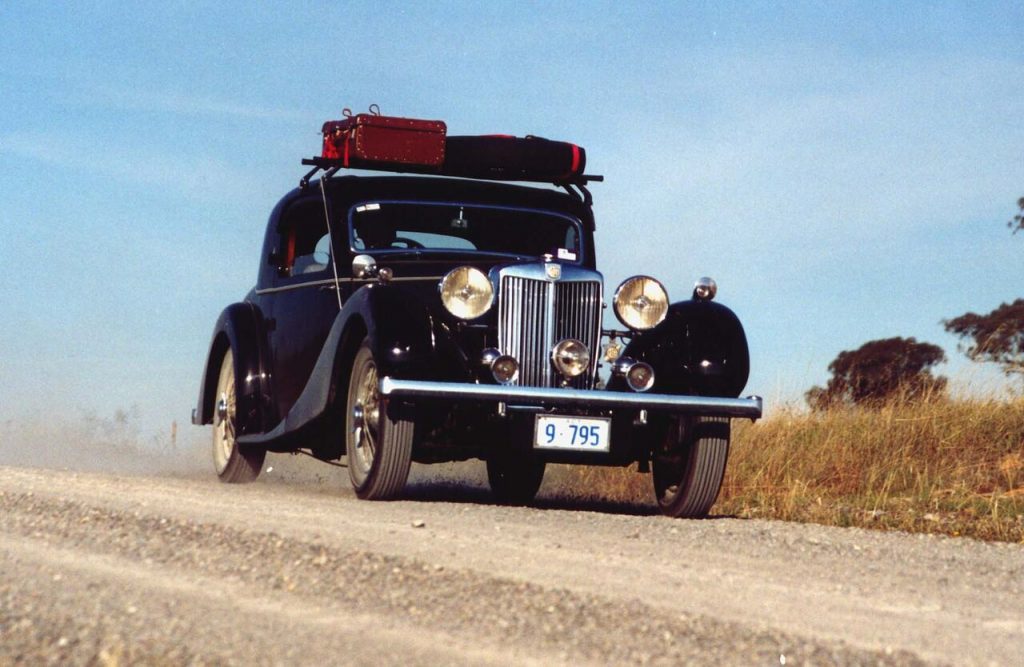 Information / History:
In 1937, William Airy, a young well-to-do dentist in Melbourne, Australia, decided that a two door coupe body on the new MG Two Litre (or SA) would be his preferred motor car.  As this body style was not offered by the factory, the car was imported as a chassis from the MG Car Company in England through the local MG agent, Lanes Motors, and the body built in Australia.  The firm of Martin and King was commissioned to do the coachwork.
In "chassis" form, the imported MG included the chassis and running gear, plus the bonnet, running boards, mudguards and all lighting and electrical equipment.  The coachbuilders constructed the coupe body and fitted it out with leather seats, carpeting and the timber dashboard and window surrounds, all made from Australian materials.  The elegant finished product, now referred to as the Airy Coupe, is the only two-door fixed head coupe on the MG SA chassis.
The new car was first registered in October 1937 and was used by William Airy until his death in 1961.  The car was purchased from his estate by a colleague, Ian Perrin.  In 1964, Perrin sold the car to a young university student, Michael Velik, but in January 1969 Michael sold it to Kevin Ireland, a member of the MG Car Club of Victoria.  The Two Litre was purchased in 1975 by its current custodian Malcolm Robertson, a member of the MG Car Club of Canberra.  Although it has been repainted and mechanically overhauled from time to time, it shows a pleasant patina of age and remains substantially original.
Listing ID

:

1651

SVW

:

SA

Chassis Number

:

1787

Year of Production

:

1937

Previous Owners

:

Kevin Ireland

Current Owner

:

Malcolm Robertson

Original Engine Number

:

QPHG2081

Current Reg

:

9795