SA 1879
SVW / / 327 views
Information / History:
Out for a weekend drive with his family is Hans Werner who owned SA 1879. This car is understood to have been imported for the personal use of Lord Nuffield during his tour of Australia in the late 1930's. In January 1940 it was sold by Lanes to Dr Reginald Ellery who had a practice in Collins St. Dr Ellery was an official with the LCCA and also owned NA 0550 and TB 0373. Following owners include: Gordon Castles Vic, Hans Werner Vic, John Drew Vic, Bill Greble WA, Headley Horwood Vic, Gerald Seymour Qld, Max Mulligan NSW and currently Murray Arundell of Qld who has recently purchased this car and would be happy to hear from past owners.
Murray Arundell collection.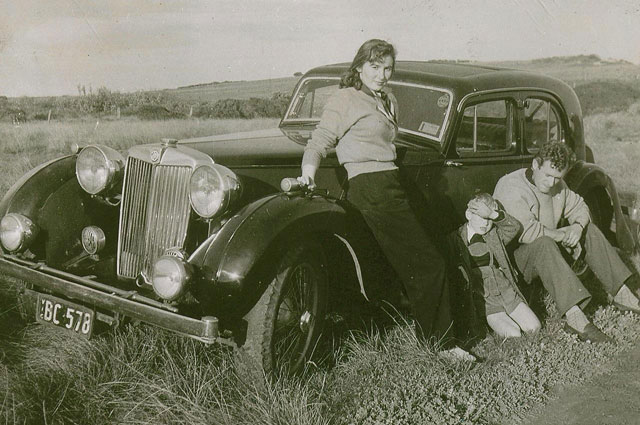 Listing ID

:

1677

SVW

:

SA

Chassis Number

:

1879

Year of Production

:

1939

Previous Owners

:

Gordon Castles Vic, Hans Werner Vic, John Drew Vic, Bill Greble WA, Headley Horwood Vic, Gerald Seymour Qld, Max Mulligan

Current Owner

:

Murray Arundall

Date Acquired

:

2009