SA 1882
SVW / / 405 views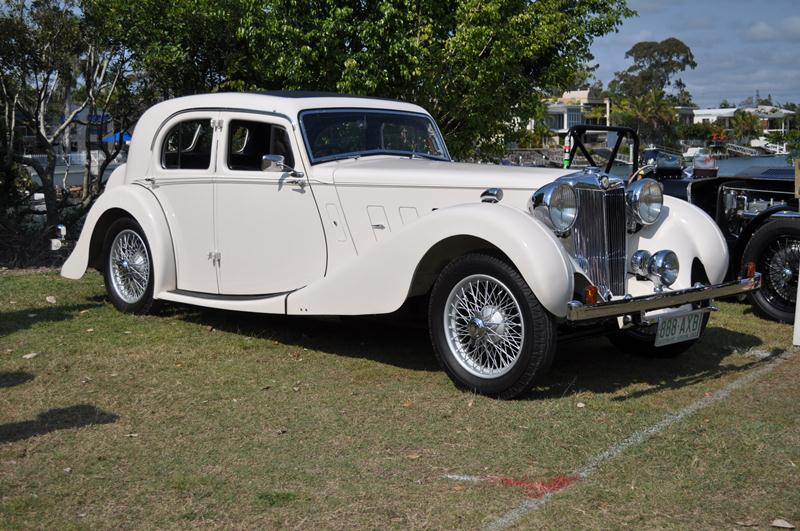 Information / History:
The first third generation ownership of an SVW car began last year with the transfer of SA1882 from Bruce Eyre to his son Scott in Queensland. Bruce has suffered a debilitating illness for some years now and has decided that the time has come to pass the car on. The Two Litre was bought new by his father, David Eyre, in 1938 from the Sydney MG agent P&R Williams.
It was in duo-tone green, it looked magnificent, was the pride of the family and provided fast, safe and reliable motoring for the next twenty years. In 1959, David Eyre died and Bruce inherited the car which he continued to use regularly. In 1964, intending to do a quick repaint, Bruce took the old car off the road. By then his and Kay's family had started, eventually comprising two boys and a girl and all that that means for parents, so the SA restoration had to be left to fit in as and when it could. Bruce did manage that quick repaint, but with his painting skills somewhat under-developed at that stage, something went drastically wrong and it all blistered. The SA went back into the garage while Bruce re-thought his strategy and not a great deal was done for about the next fifteen years. In the late-seventies, the children began to apply a bit of pressure, Scott in particular, and he decided to change from a quick repaint to a more complete restoration. With Scott doing much of the work, this was completed in 1988, and since then the car has provided regular and reliable enjoyment.
Listing ID

:

1680

SVW

:

SA

Chassis Number

:

1882

Year of Production

:

1938

Previous Owners

:

Bruce Eyre

Current Owner

:

Scott Eyre