SA 2223
SVW / / 443 views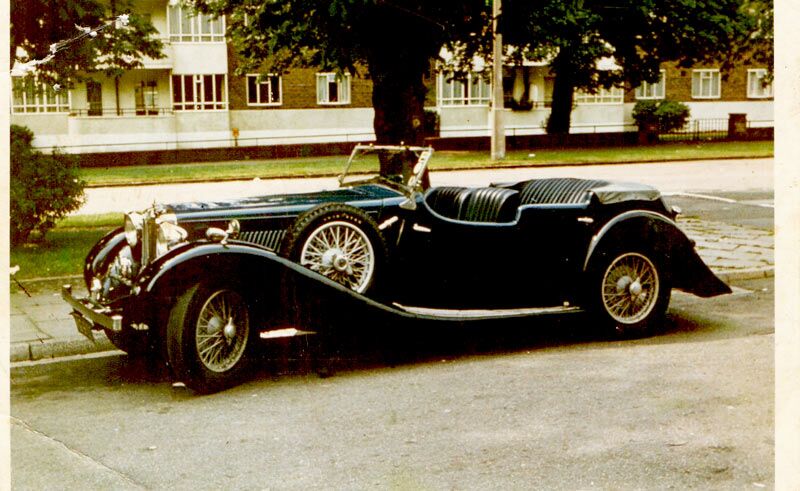 Information / History:
The car is the third and last type of Tourer made by Charlesworth for the MG SA. The chassis was made in November 1937 at Abingdon and then passed to Charlesworth for at least 6 weeks for them to build the body. The car was probably used as a demonstrator by University Motors (the largest MG dealership in the UK) as they kept it until October 1938 when an advert was placed describing the car as for sale and not having been registered for the road. The sale price was £335. The car would then have been given the MG 6183 registration number when it was sold. The engine was replaced by the MG factory around 1940/1.
After the car crossed the pond to America in late 1968/early 1969, it was subsequently purchased by Gerry Goguen (proprietor of Abingdon Spares) for display in his "Westminster MG Car Museum". Upon Gerry's death in 2002, the business & the car were purchased by Bob Seymour who subsequently sold the car to me. It arrived in Australia in September, 2015 an now requires a total restoration.
Listing ID

:

1631

SVW

:

SA

Chassis Number

:

2223

Year of Production

:

1938

Previous Owners

:

Bob Seymour (USA), Gerry Goguen (USA), F.E. Madden (USA), A.J. Taylor (USA), D.Caswell (UK), A.J.G.Stockbridge (UK), Pamela F. Edsall (UK) (1st owner)

Current Owner

:

Bob Simpson

Original Engine Number

:

QPHG2500

Current Engine Number

:

A48868 (Morris Motors Replacement Engine)