SA 2551
SVW / / 386 views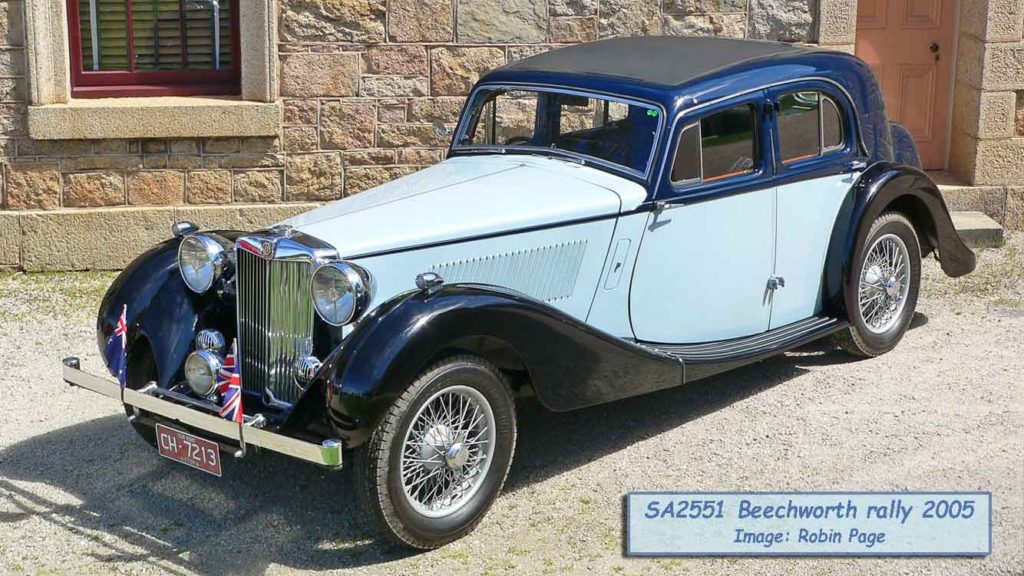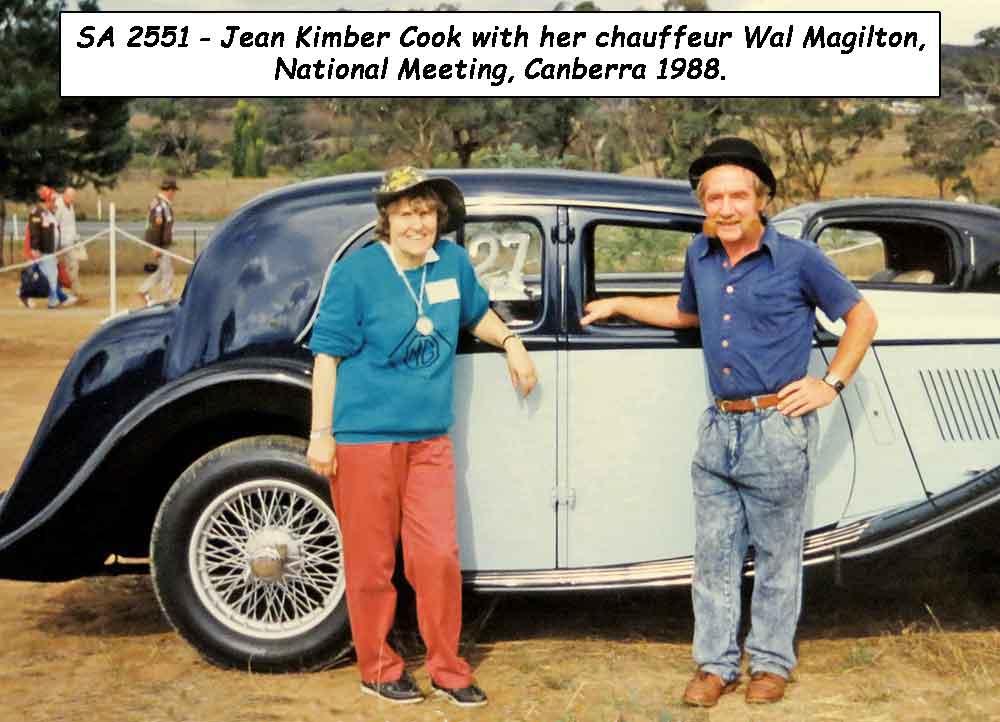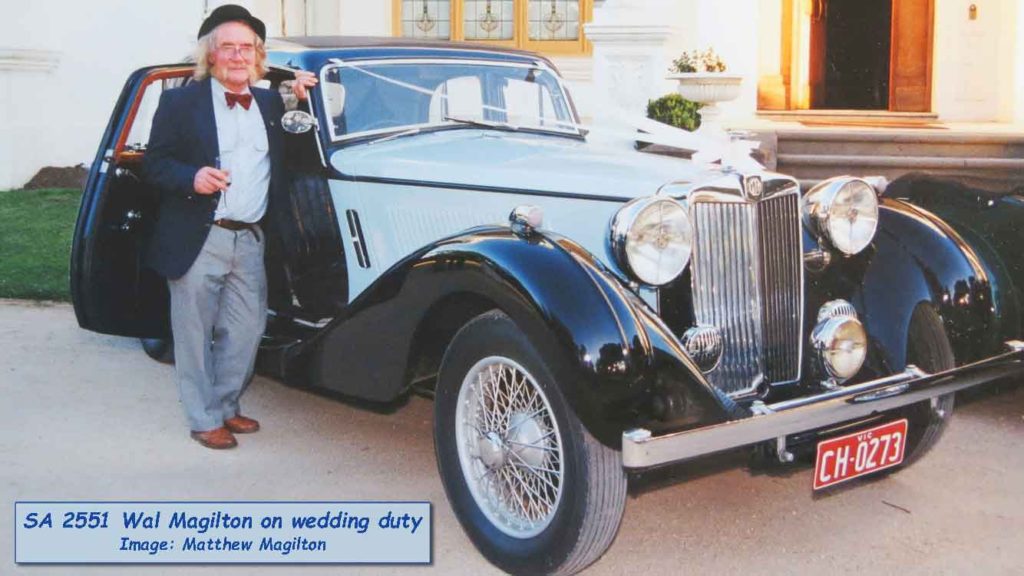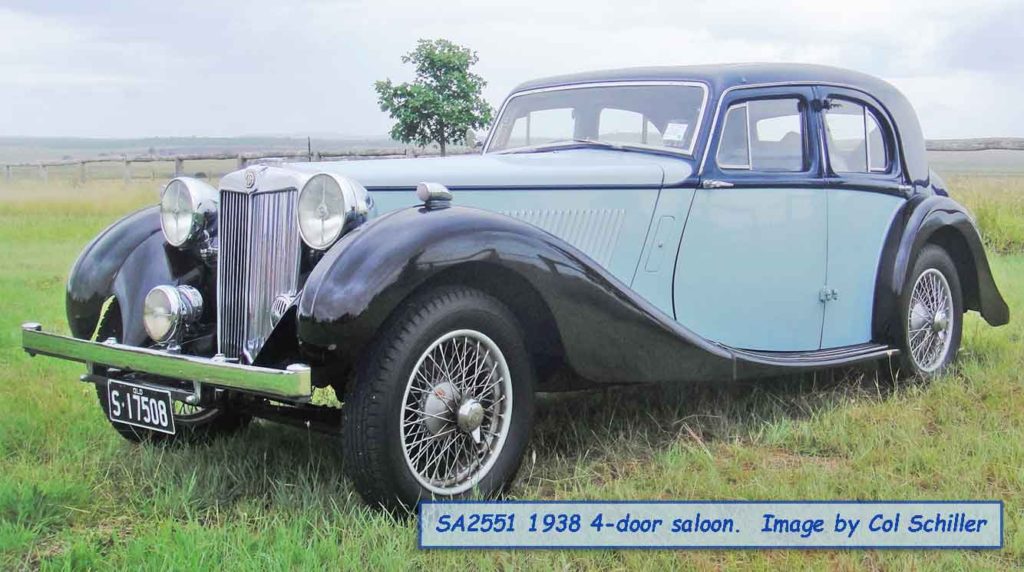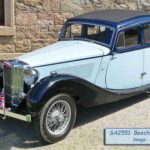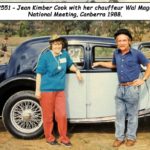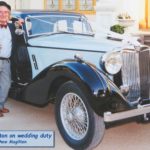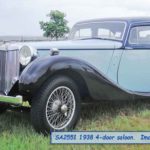 Current owner: Ray Abikhair, Victoria.
Information: Built in 1938 as a 4-door saloon for export and imported into Australia by P & R Williams.
History:
The saloon went originally to Brisbane but the early history is unknown.
The first record is when it was seen by Rod Hiley in 1965, then owned by Ted Gamlen and not running due to a failed big-end.
With some persistence Rod was able to buy it in 1971 and had the engine rebuilt.  The body and interior were in acceptable condition and kept original.
In 1985 it was bought by the Walter Magilton who had considerable repairs performed; metalwork by Joe Furnari and paint by Peter McKinnon as well as extensive repairs to the timber frame.  Bill Maynes tidied up the original interior, replaced the roof lining and replaced a crude repair to the roof; the car had been modified to remove the sliding sun roof and this was filled in with vinyl.
The car was originally all black however Walter decided to add light blue sides topped with a navy blue roof, retaining black on the mudguards.  All the brightware was replated.
The car was completed in time to attend the 1988 National Meeting held in Canberra where the Kimber connection was re-established when Wal was able to ferry Jean Kimber Cooke and her husband Dennis to various events.
Acquired by Col Schiller at auction in 2007.
Sold through this site to Ray Abikhair 2020.
Listing ID

:

1686

SVW

:

SA

Chassis Number

:

2551

Year of Production

:

1938

Previous Owners

: Ted Gamlen, Qld ?-1971.
Rod Hiley, Qld., 71 - 85.
Walter Magilton, Vic. 85 - 07.
Col Schiller, Qld. 07 - 2020.

Current Owner

:

Ray Abikhair

Original Engine Number

:

QPAC2835

Current Engine Number

:

QPAC2835

Date Acquired

:

2020

Current Reg

:

ex-S17508 Qld, ex-CH7213, Vic.