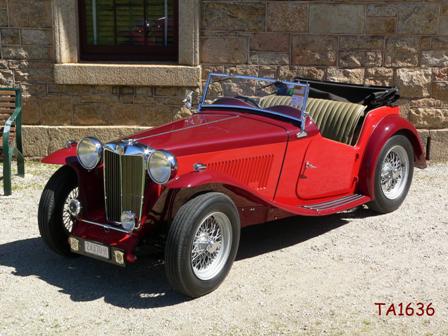 Current Owner: David Godwin, Queensland
History:
This car was found in a barn in Tamworth, fitted with a Holden motor, hand painted yellow and used as a paddock basher.
Jeff Newey, the previous owner, located the original engine in a boat and traded another engine for it.
The car was restored by the present owner over an 18 year period and has had a very active life attending most National Meetings, and has completed in concourses, motorkhanas and speed events.
Listing ID

:

2037

T Type

:

TA

Chassis Number

:

1626

Previous Owners

:

Jeff Newey, Ron & Lindy Taylor

Current Owner

:

David Godwin

Current Reg

:

OTA037