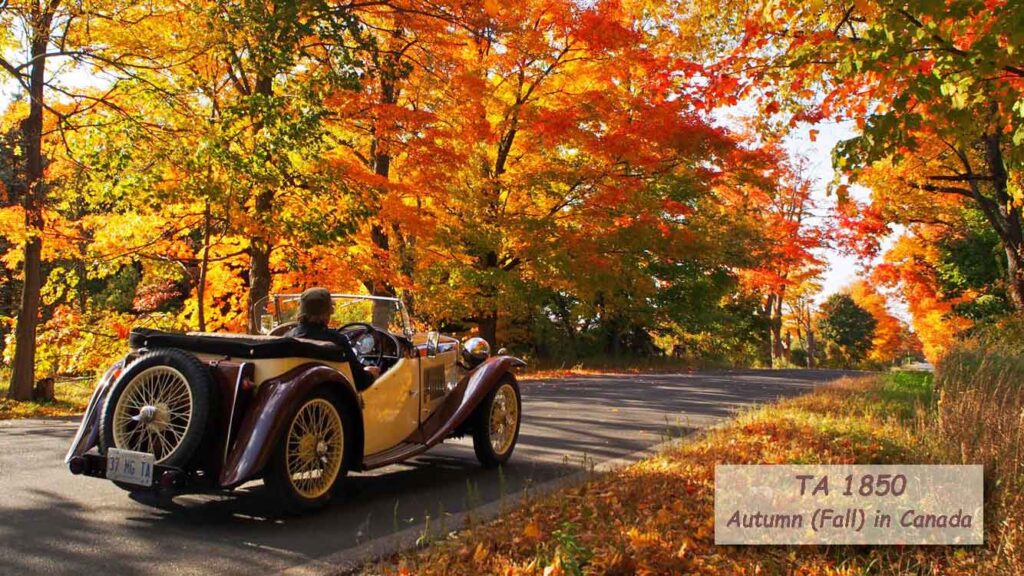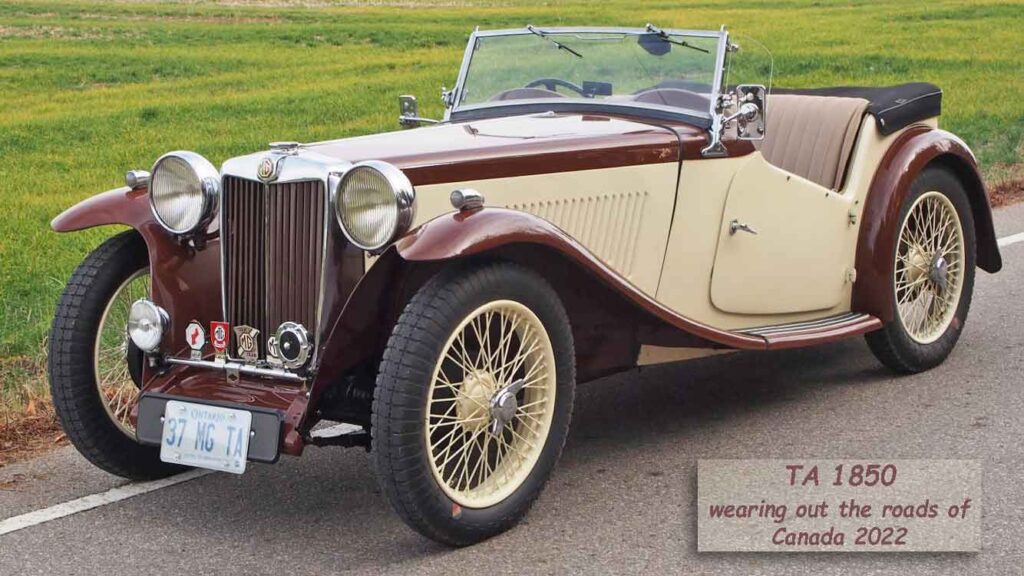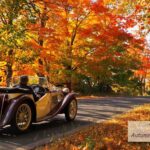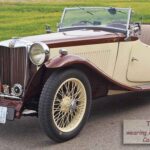 Current owner: Peter Svilans, Ontario, Canada.
The following details supplied by Peter Svilans.
Information: Completed Wed. October 27, 1937, the tenth car of twenty-five built that day.  It was exported directly to Newcastle, NSW, and has the "Made in England" brass plate as fixed to all export cars.
History: The first owner listed was a Max Harris of Cardiff, a suburb of Newcastle. The second is an RAAF chap of unknown name. The RAAF base Williamtown, just north of Newcastle was formed in 1941 and he may have been stationed there. The third owner was Geoff Newey, again of Newcastle. The fourth owner left this inscription behind a door panel: "Rebuilt 1978 by Jeff Redman, Edgeworth, Newcastle 583874". Owner number five was Ron Lutz of Newcastle, who took the car across the continent to Perth, WA. Len Baxter of Perth,WA, owned the car 1999 to 2013. The car broke its crank, and the MPJG engine was rebuilt by TC Owners Club stalwart Colin Bonney of Paradise Garage in the Perth area. In late 2013 the car was sold to Chris Waller, who for business reasons moved, with the car, to Oakville, Ontario, Canada. During Covid, TA1850 underwent an extensive refurbishing by Howe Motor Works of Burlington, Ontario. Chris and Liz wished to return ASAP to Australia, and a chance meeting in 2022 with M.G. enthusiast Peter Svilans meant that the car would remain in Ontario, Canada, where it enjoys touring the countryside and entering club events.
Listing ID

:

2040

T Type

:

TA

Chassis Number

:

1850

Year of Production

:

1937

Previous Owners

: Max Harris, Newcastle,
Unknown RAAF member,
Jeff Newey, Naewcastle,
Jeff Redman, Newcastle,
Ron Lutz, Newcastle-Perth,
Len Baxter, Perth, 1999-2013,
Chris Waller, Perth-Ontario, 2013-2022

Current Owner

:

Peter Svilans

Original Engine Number

:

MPJG 2093

Current Engine Number

:

MPJG 2093

Date Acquired

:

7-4-22

Current Reg

:

37 MG TA (Ontario Canada)