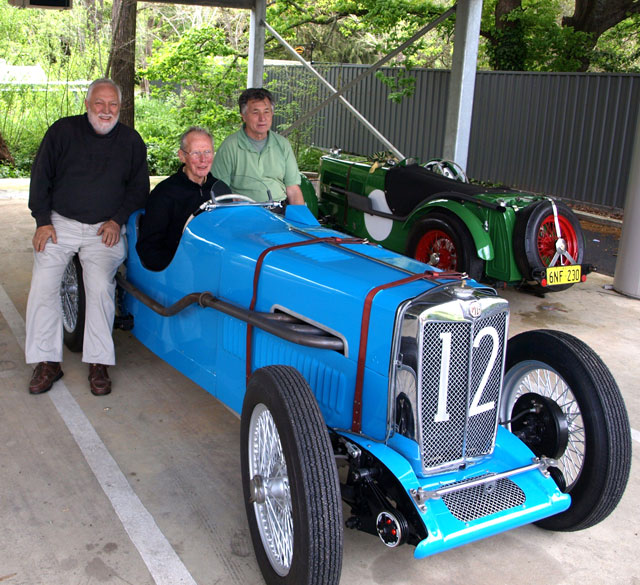 Current Owner: John Lackey, New South Wales

Information: John Lackey, Allan Tomlinson & Robert Rowe with the replica of "The Supercharged T".  Tomlinson's car was always known as "The Supercharged T" just as Allan was known as "The Driver"!!!  The car is as close a replica as we could make it!  Allan Tomlinson signed the car "Authorised by Allan Tomlinson".  The car in the background is Ed Farrar's J2 (? I think).
The amazing story of the Allan Tomlinson replica.
Listing ID

:

2043

T Type

:

TA

Chassis Number

:

2034

Year of Production

:

1937

Current Owner

:

John Lackey

Original Engine Number

:

MPJG 2286