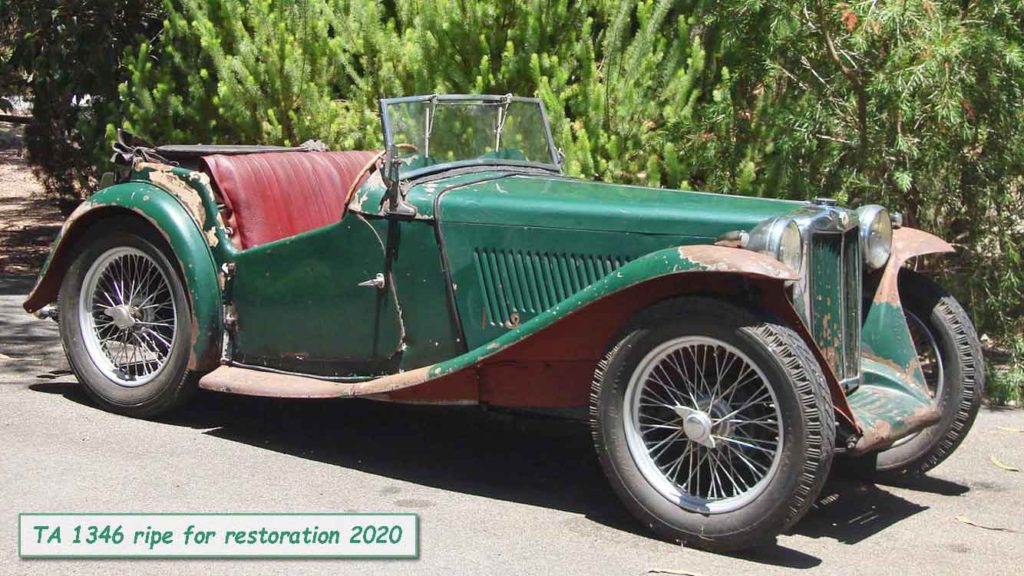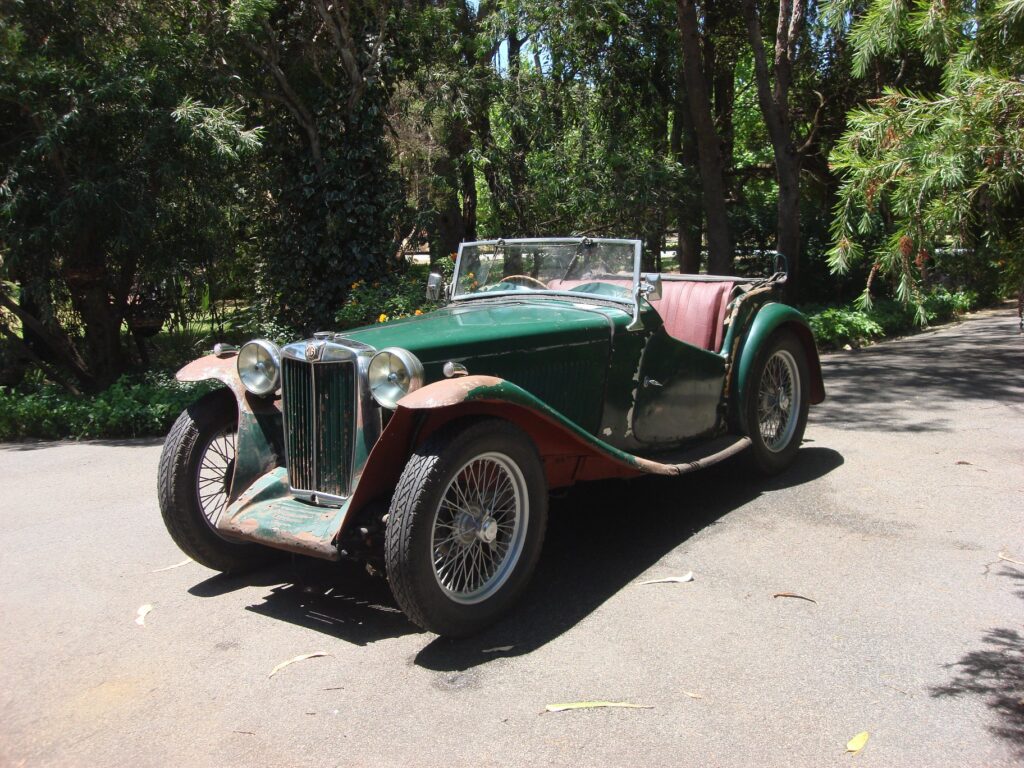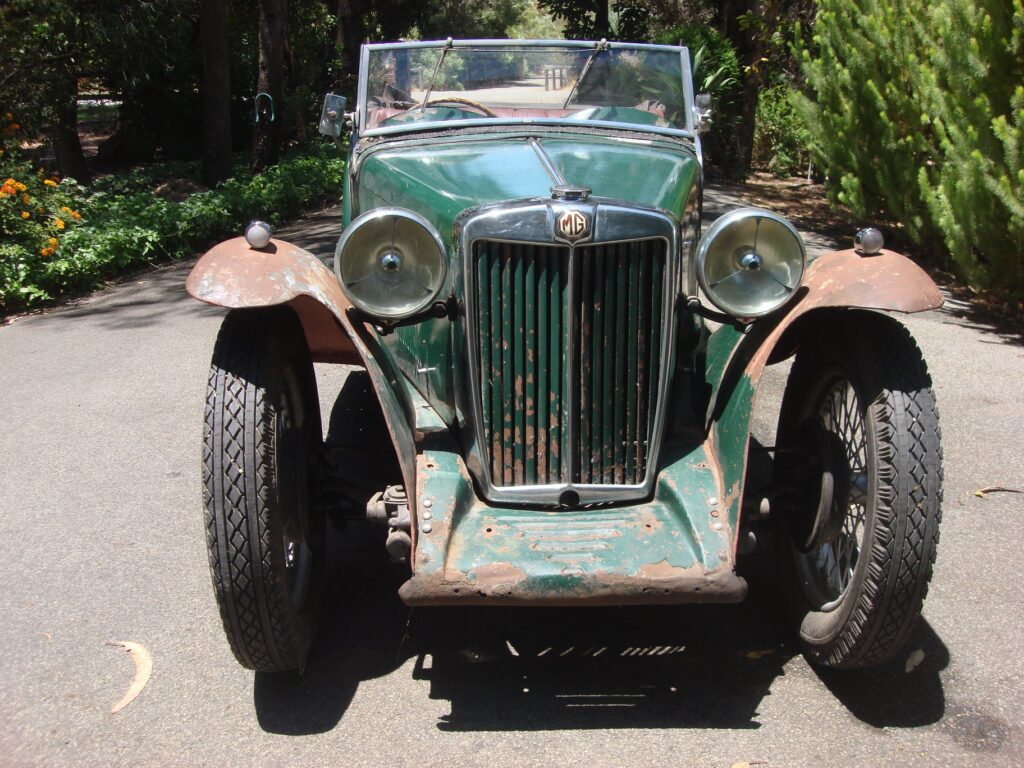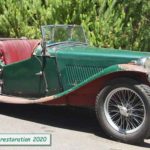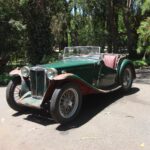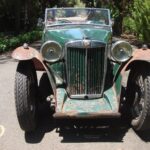 Current Owner: Geoff Davis, Western Australia
Information:  The original MPGJ engine was replaced by a later XPAG engine in the 1950s, as was common. The conversion was performed by University Motors, a long established M.G. dealer in London.
Geoff bought 1346 in the UK in 1986 and it came to Australia in 2001 when he migrated with his family.
History: Built 27/5/37 as a 2-seat roadster for the home market registered AWV 69 . Early UK history unknown.
Listing ID

:

5129

T Type

:

TA

Chassis Number

:

1346

Year of Production

:

1937

Previous Owners

:

Brian Bell, Derbyshire, UK. ?-'68.

Current Owner

:

Geoff Davis

Original Engine Number

:

MPJG 1572

Current Engine Number

:

XPAG 8849

Date Acquired

:

8/1986

Current Reg

:

AWV 69 ex-UK