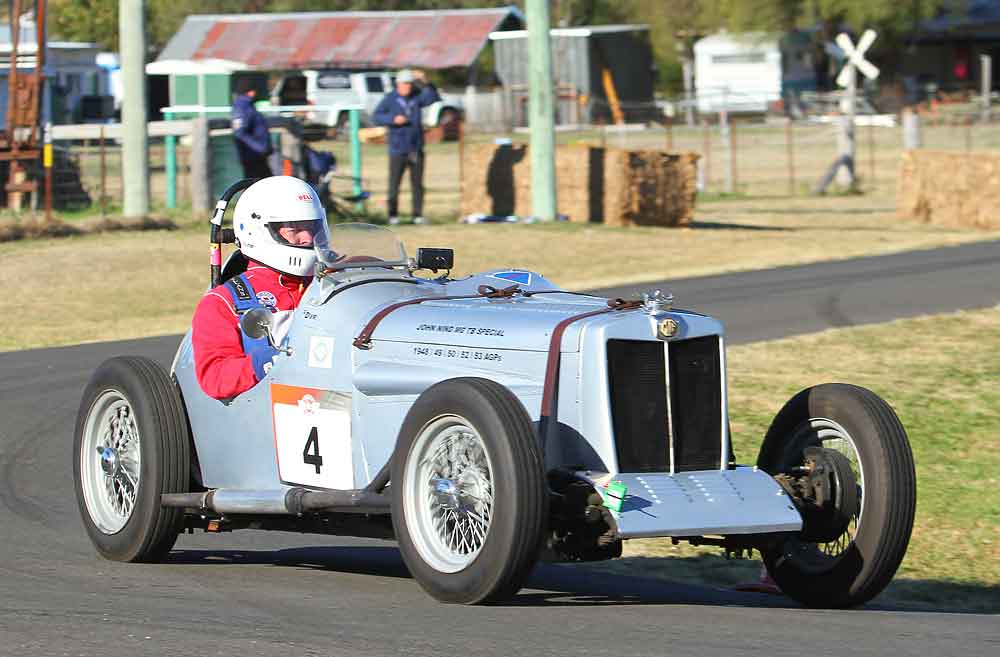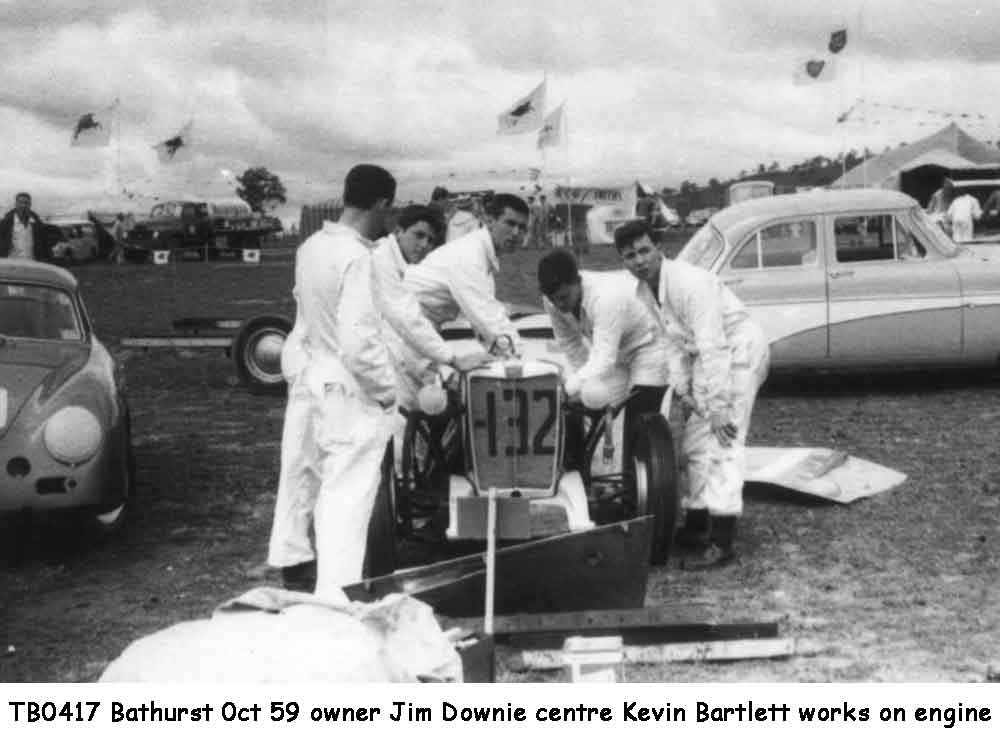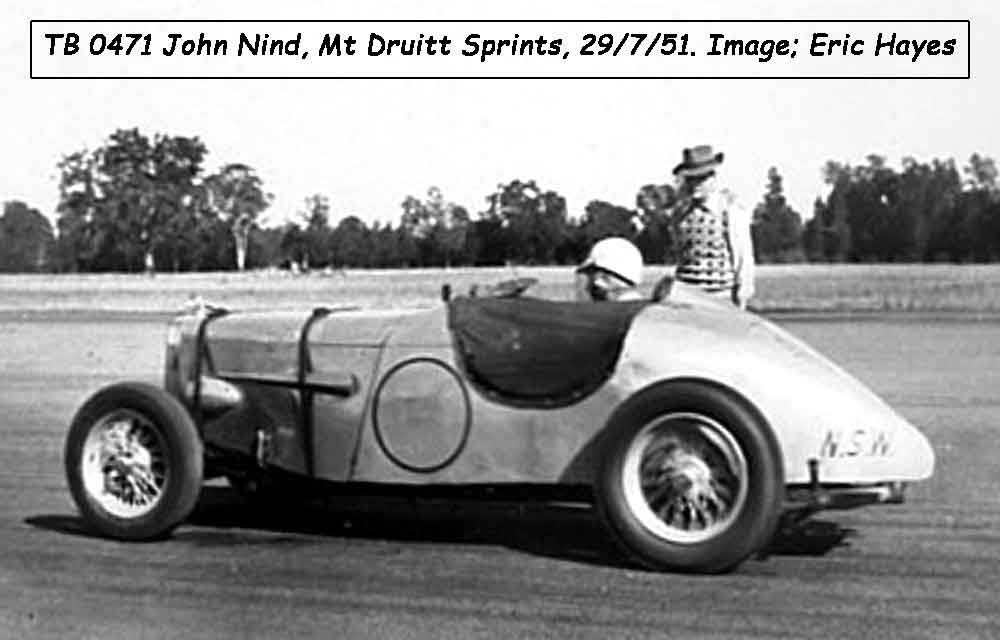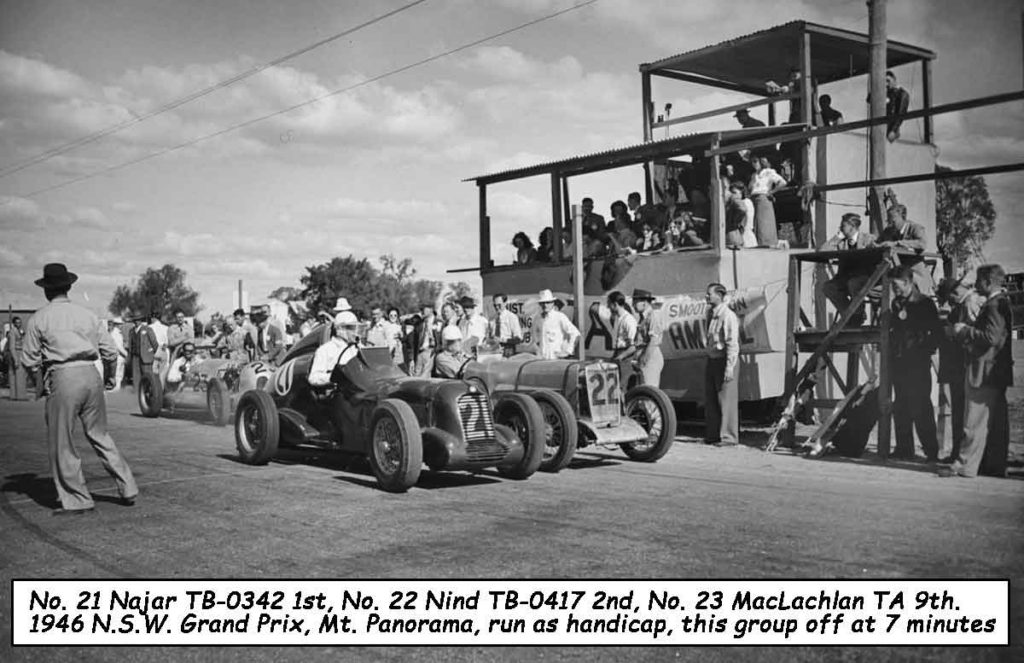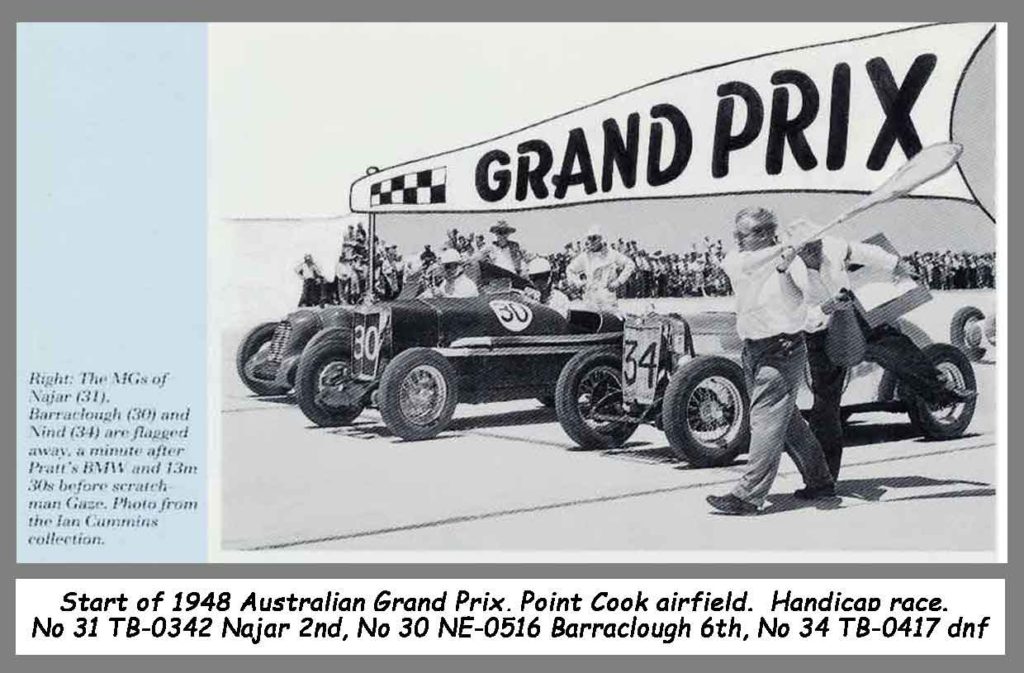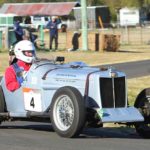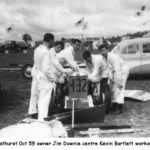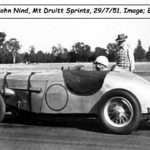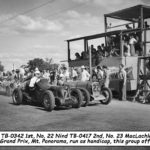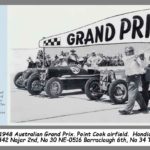 Current Owner: Col Schiller, Queensland
History:
This TB's early history is lost in time however from 1948 its history is mostly well recorded.  That is because after WWII John Nind prepared it for racing and entered it in the 1948 Australian Grand Prix held at Point Cook airfield; unfortunately Nind retired at lap 10.
Undaunted Nind went on to enter AGPs in the years 1949, '50, '52 and '53.  The '53 event is the only one the car completed, finishing in 16th place.
Through the later '50s the car appeared on N.S.W. circuits driven by Jim (Tex) Downie whose support team sometimes included a young Kevin Bartlett before he began his own driving career.
In Nind's hands the car was basically a two seat road driven sportscar.  Downie gradually modified the car and extensively lowered the bodywork making the car into a dedicated racer.
It was in that form when acquired by the Nolan Brothers and used by them at Historic Race meetings around N.S.W.
Listing ID

:

4447

T Type

:

TB

Chassis Number

:

0417

Year of Production

:

1939

Previous Owners

:

Ron Hay, Greg and Alan Nolan, Jim (Tex) Downie, John Nind.

Current Owner

:

Col Schiller

Current Engine Number

:

XPAG 665