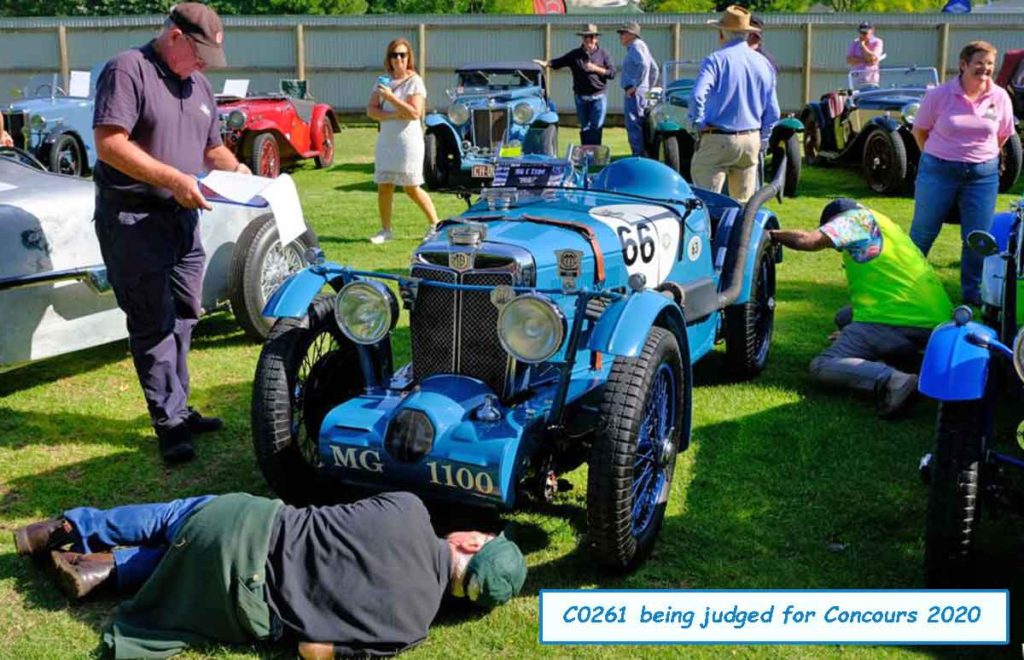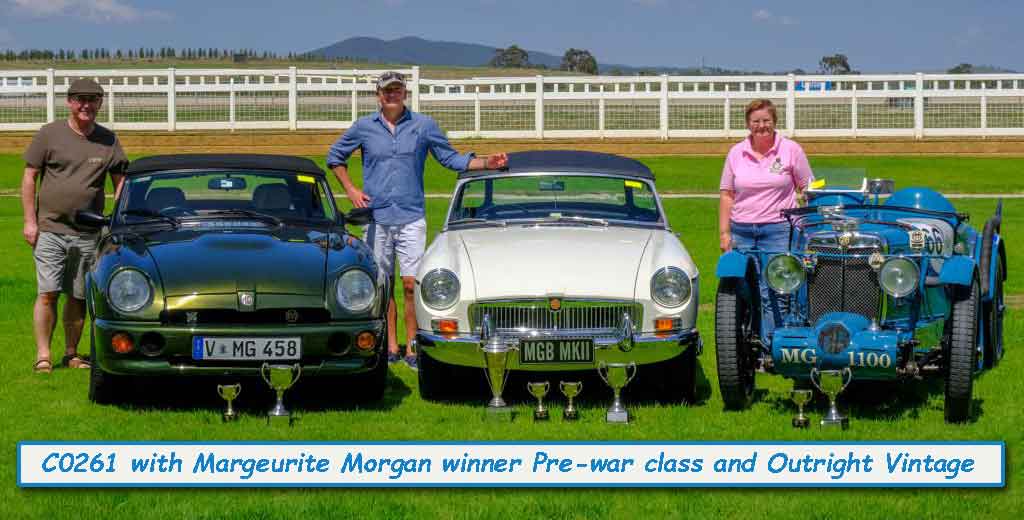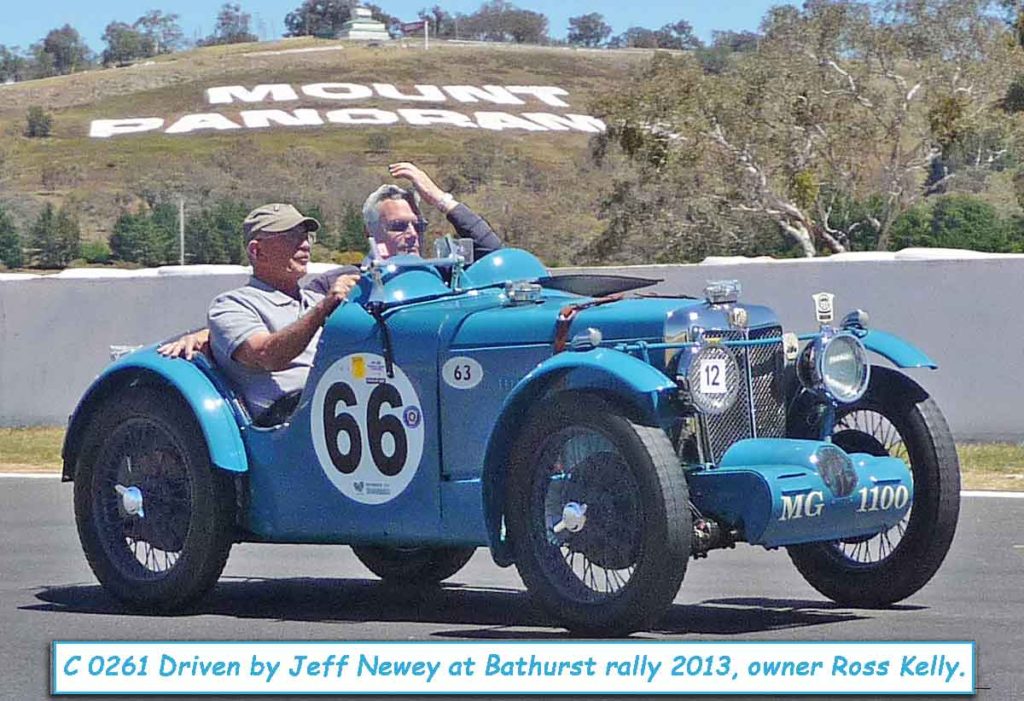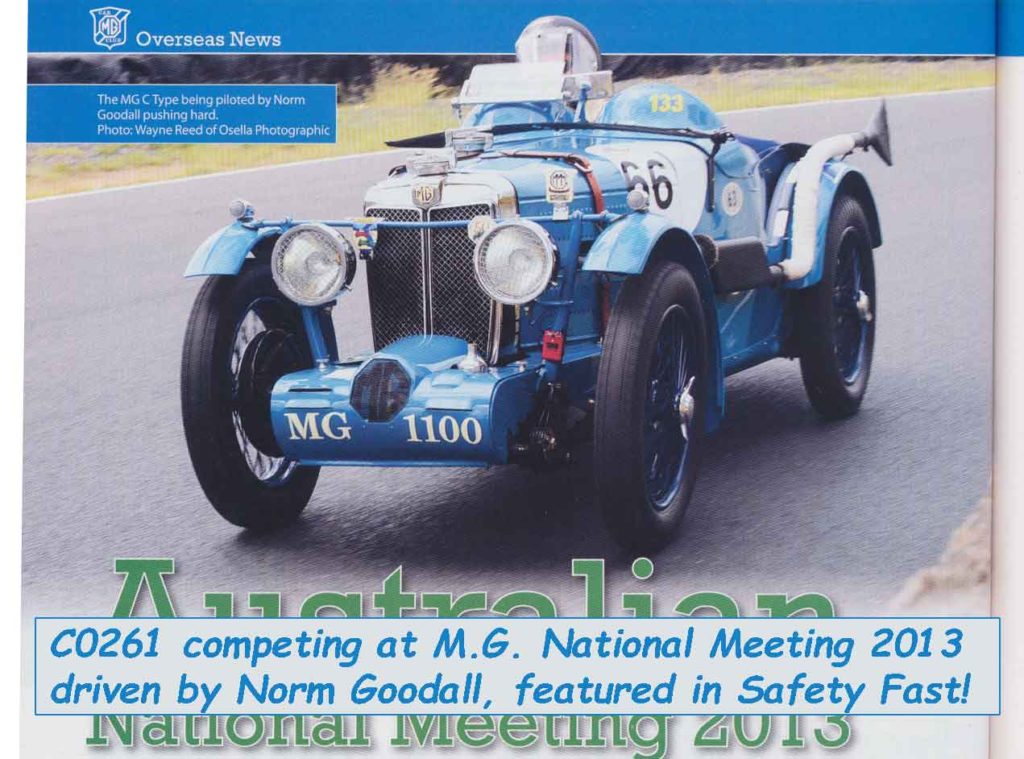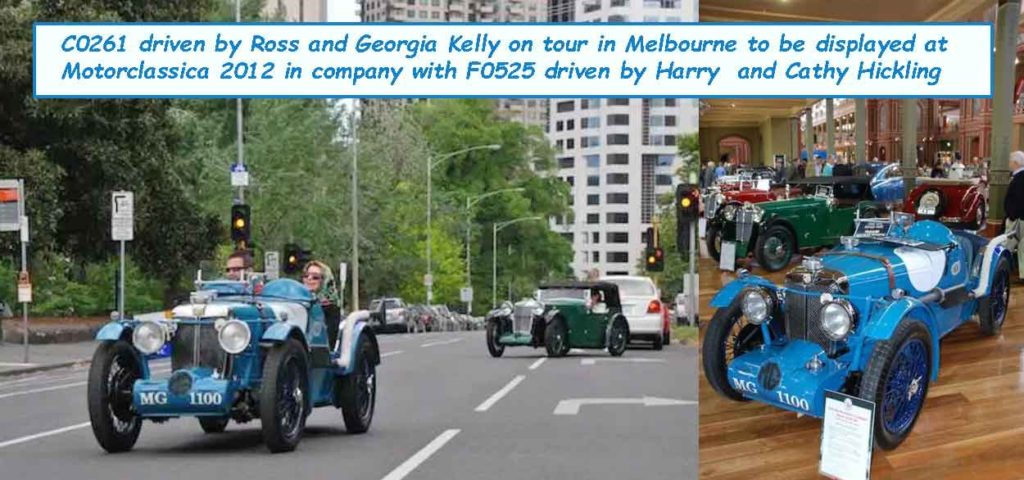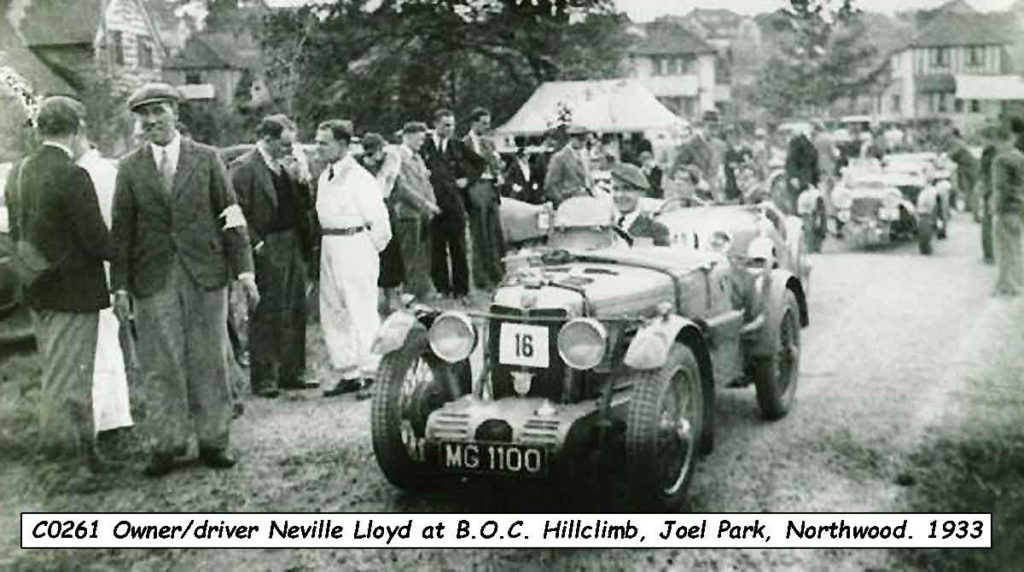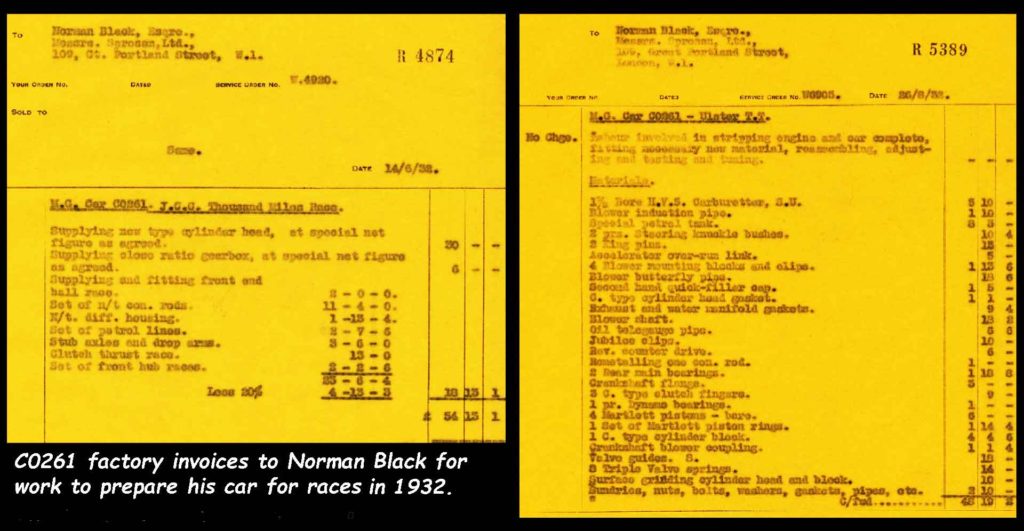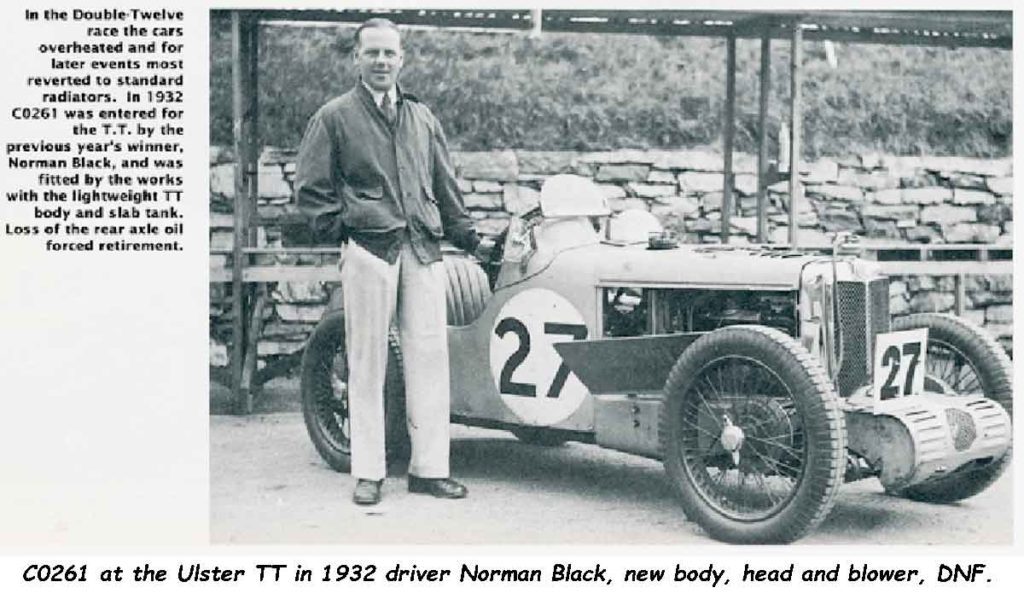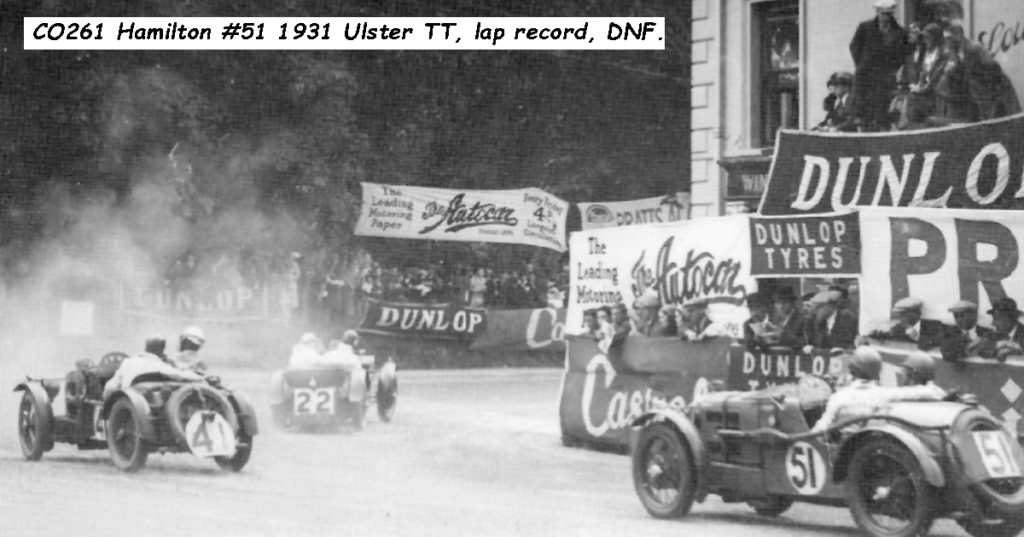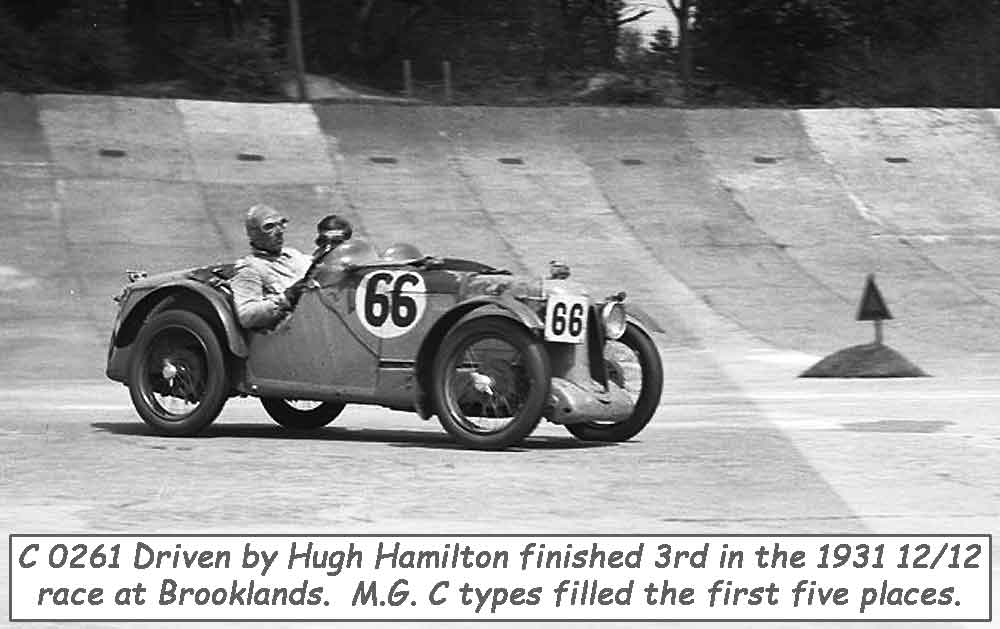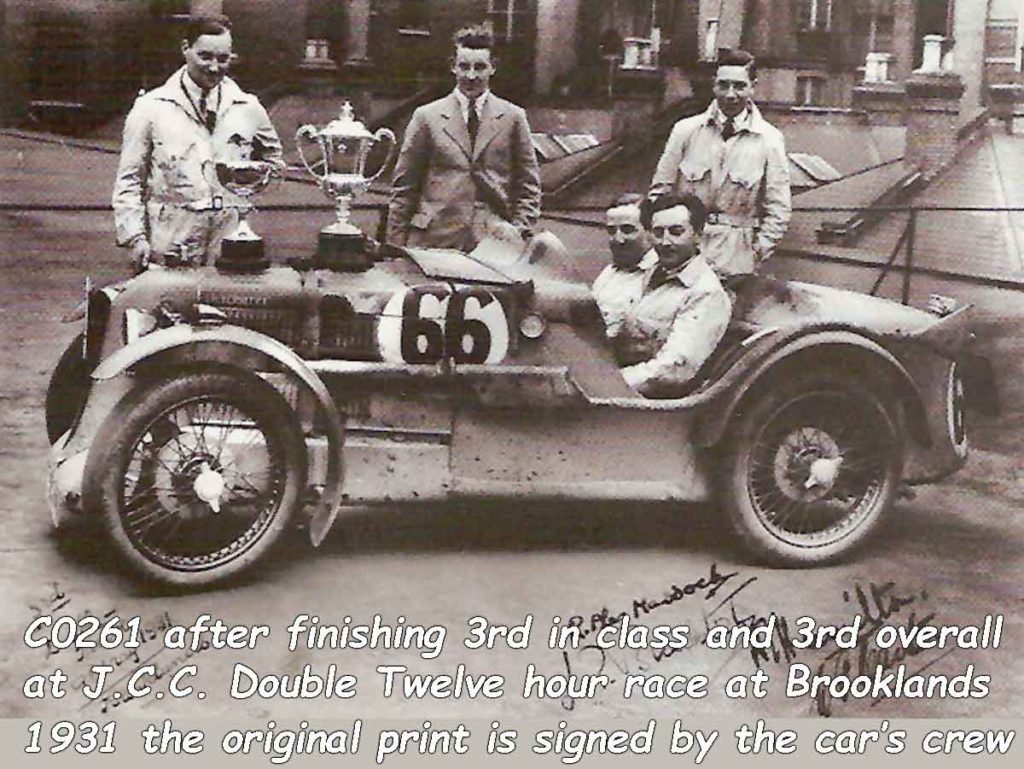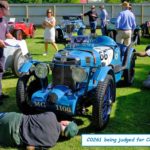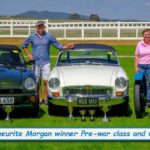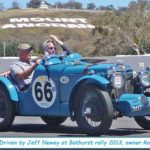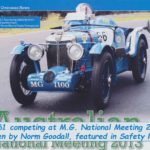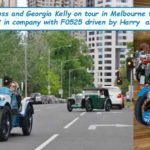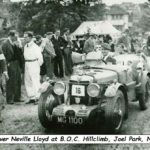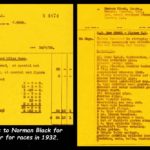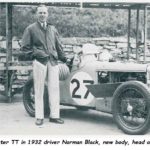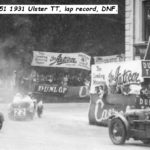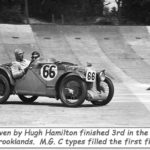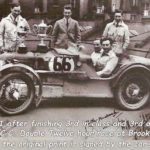 Current owner:  Morgan Family, Victoria

MMM No: 591.
History:  C0261 is the tenth of the batch of 14 cars built in the twelve days prior to the 1931 12/12 hour race at Brooklands.
The design concept had been decided long before then but parts had to be sourced and the workforce was busy building M-types and supporting the speed record attempt by EX120.
Thirteen C-types were on the grid for the 12/12 race, comprising four teams of three cars with Hugh Hamilton the "odd man" to quote John Thornley.  At the end, the first five places were filled by C-types with the winner covering 1547.9 miles; C0261 was third outright and third in class driven for the whole 24 hours of racing by Hamilton.
In summary the car's recorded history is:-
2/5/31: build commenced.
6/5/31: sold to University Motors.
8-9/5/31: JCC Double Twelve Hour Race, Brooklands, entrant University Motors (G. Bastock) car no. 66, driver H.C. Hamilton and riding mechanic S.V.Holbrook.
6/31:  Front cowl removed, supercharger fitted.
25/7/31: LCC Relay Race, Brooklands, entrant H.C. Hamilton, car no. 17A, driver H. Hamilton. D.N.F.
–  Body lightened by removing pointed tail.
22/8/31: RAC Ulster TT, Newtownards, entrant G. Bastock (University Motors) car no. 51, driver H. Hamilton mechanic G.K. Cox.  Set lap 750cc class record, D.N.F.
6-32: Sold to Norman Black.
28/4/32: Brooklands Mountain Circuit, entrant Norman Black, 750cc class record, D.N.F.
– In preparation for the 1000 mile race the factory fitted the new AB type head and ENV gearbox and refitted the front cowl, also, to out-fox  the handicappers the blower was removed, see invoice.
3-4/6/32: JCC 1000 Mile Race, Brooklands, car no. 32, drivers Norman Black/Ron Gibson, 1st in class and 3rd outright.
– Returned to factory for reconditioning and preparation for Ulster TT, Cowl removed, blower refitted, see invoice.
20/8/32:  RAC Ulster TT, car no. 27, drivers N. Black and R. Gibson, D.N.F. (Diff).
– Front cowl refitted for Brooklands.
24/9/32: BRDC 500 Mile Race, Brooklands, drivers N. Black/ R. Gibson, car no. 5, results; 2nd in class and 6th outright.
Late '32: sold to Luis Fontes.
5/33: sold to J.H.T. Smith.
20/5/32: BOC Hillclimb, Joel Park, Northwood, car no. 16, driver Neville Lloyd.
17-18/6/33: ACO LeMans 24 hour race, drivers N. Black/ R. Gibson. D.N.S.
11/5/35: K&S LCC Lewes Speed Trials, car no. 17, driver Neville Lloyd.
25/5/35: BOC Hillclimb, Chalfont St. Peter, no. 16, driver N. Lloyd.
1960's owner Brian Lythe.
1978: owner Brian Sayers
1984: owner Ken Rees, full restoration undertaken.
27-28/8/89: Member of MMM Register team assault on British class H records, 750cc at Millbrook, D.N.F.
1994:  Part of another MMM Register record attempt, this time Class I 500cc, fitted with a 2-cylinder, blown, 500cc J2 engine and lightweight single seat body.  Retired after nine hours of running claiming the following records:- Class I: 5Km, 5Ml, 10Km, 10Ml, 50Km.
– Two-seat body refitted.
1996:  owner Kenneth Wilbraham.
1998:  Vintage Monthery, driver Kenneth Wilbraham.
2000:  owner Jon Feiber, USA.
2001:  Raced at Laguna Seca, driver Jon Feiber.
3/06:  owner Mark Piercy, UK.
9/07:  sold via Barry Walker to Clifford Ross Kelly, Qld., Au.
2012:  invitation to display at Motorclassica, Melbourne.
2018:  owner Marguerite Morgan, Vic.
Listing ID

:

1785

Midget

:

C Type

Chassis Number

:

0261

Year of Production

:

1931

Previous Owners

: 07- 2018 Ross Kelly, Qld.
3/06 Mark Piercy, UK. 2000 Jon Feiber, USA. 1996 Kenneth Wilbraham, UK. 1984 Ken Rees. 1978 Brian Sayers. 1960's Brian Lythe. 1935 Neville Lloyd. 1933 J.H.T. Smith. 1932 Luis Fontes. 1932 Norman Black. 1931 University Motors.

Current Owner

:

Morgan Family

Original Engine Number

:

AA104

Current Engine Number

:

AA104

Date Acquired

:

2018