F type 1317
Magna / / 408 views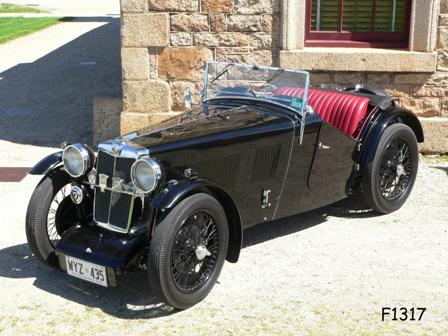 Current Owner: Ryan Thompson, Victoria
History: Arrived in Australia in November 1932 as a rolling chassis and was fitted with an Aspinall body. It was first registered on 19 December 1932. It was raced by Les Jennings (who worked for Lanes Motors) in the early part of 1933 culminating in third place at the Australian Grand Prix (left).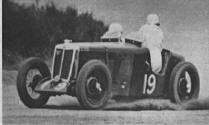 The car was purchased by Norm Putt who continued to race the car. Les Jennings had meanwhile bought L0546 with some special engineering from the MG racing department and had it fitted with a body very similar to that on F1317.
The car passed through a number of owners (Bonney, Miller) until placed in storage by Don Shinners in Adelaide in 1955. Don Offler bought the car from Shinners in 1958 and removed the Aspinall body.
Jeff Vercoe then became the custodian and raced the car with a TA body before selling it to Brian Walters who in turn sold it to Terry Wright and Chris Furneaux.
Barry Bahnisch bought the car in 1976 and carried out a magnificent restoration to F2 specification.
Research by Tony Sloan
Listing ID

:

1893

Maga

:

F Type

Chassis Number

:

1317

Current Owner

:

Ryan Thompson

Date Acquired

:

2016