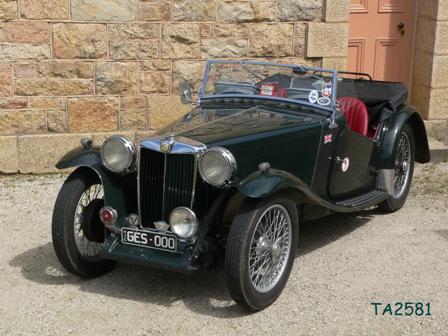 Current Owner: Graeme Steinfort, Victoria

Information: Purchased from Kevin Armstrong in April 2000 and previously owned by Allison Magilton until about 1979.  It is believed to be an ex NSW car, but no early history is available.
It has been used in competition by the present owner at Sandown and Phillip Island, Rob Roy, Mt Tarrengower and a variety of MG Car Club events and was winner of the "Kimber Award" in 2002.
Listing ID

:

2086

T Type

:

TA

Chassis Number

:

2581

Year of Production

:

1938

Previous Owners

:

Kevin Armstrong, Allison Magilton

Current Owner

:

Graeme Steinfort

Original Engine Number

:

MPJG 2833