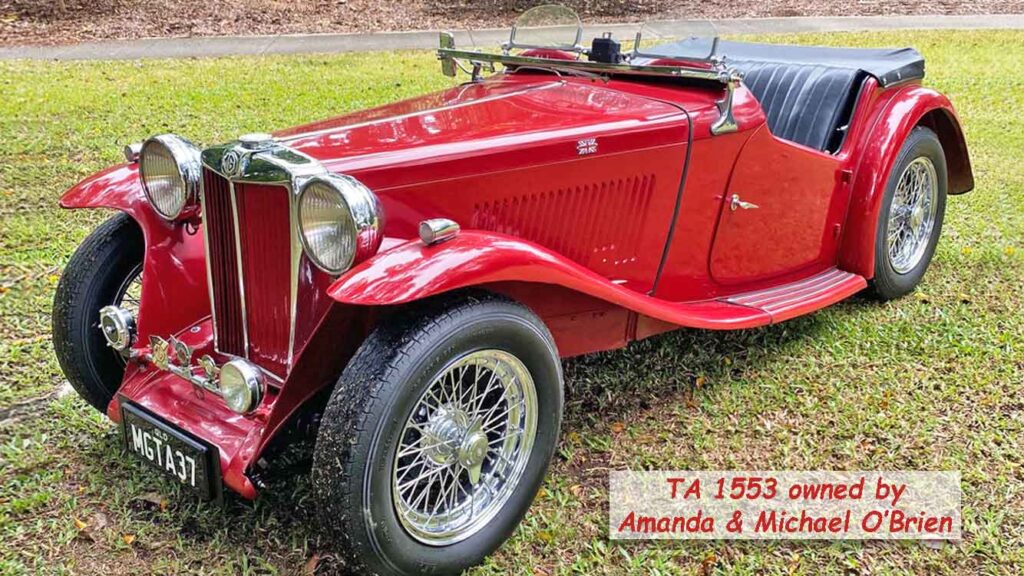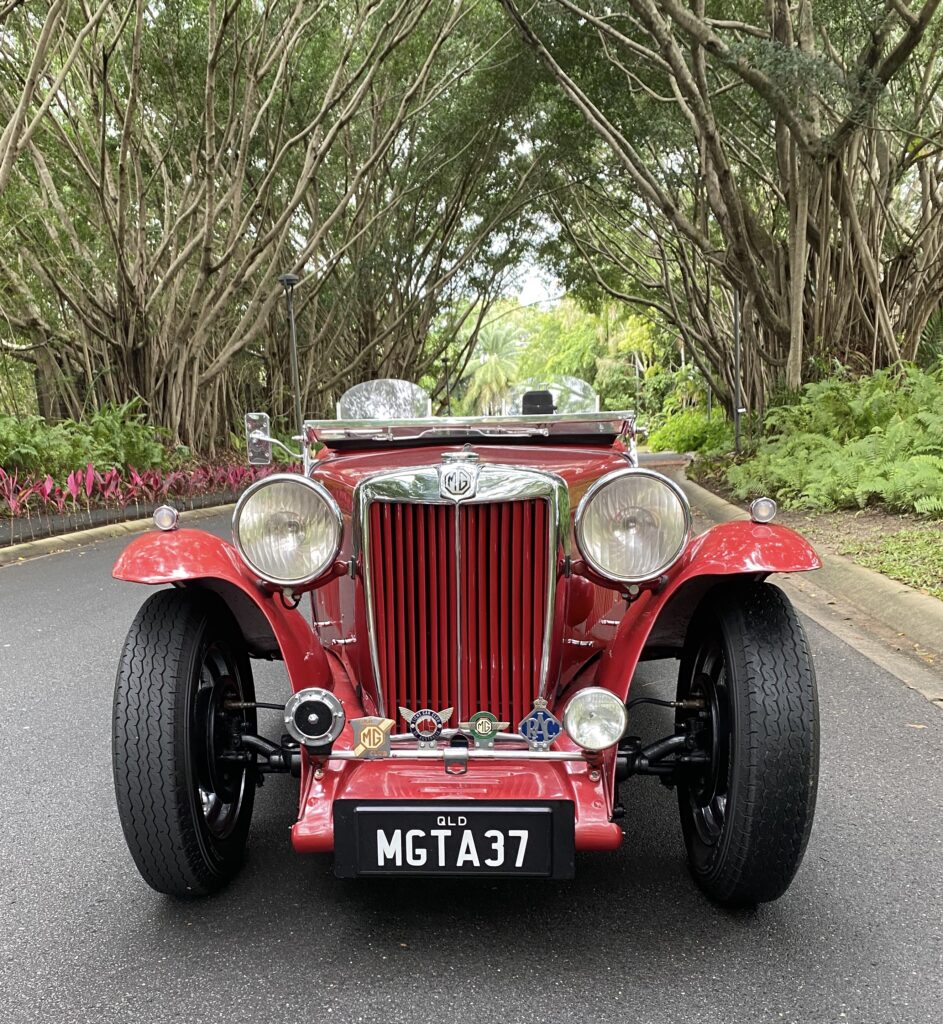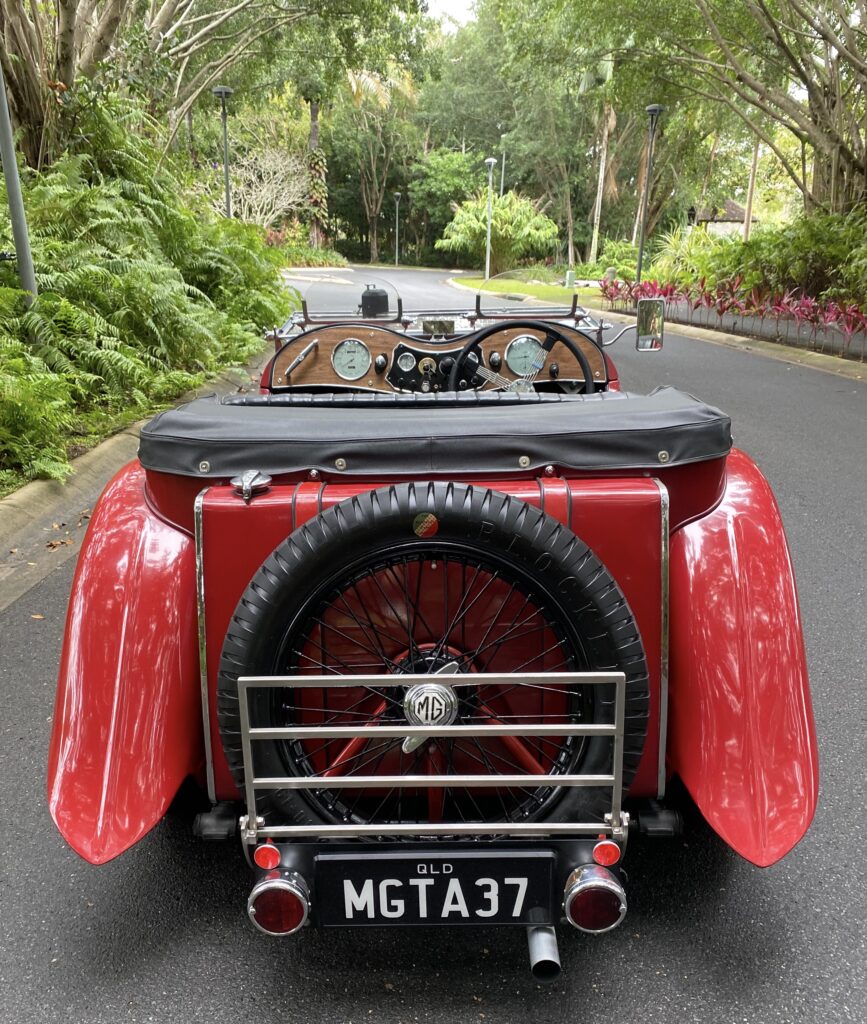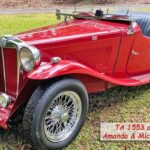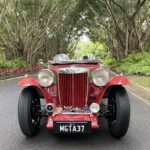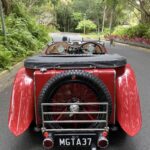 Current owner: Michael O'Brien, Queensland
Information:  Built on 7/7/1937, and imported into Australia by Lanes Motors in Melbourne, Victoria
History: 
TA1553 rolled out of the Abington factory on Wednesday, 7th July 1937, was imported into Australia by Lanes Motors in Melbourne, and is believed to have been sold to a Mr. M. Byron in November 1938. After that, her ownership history is so far unknown, until the 1960s, when she was owned by Miss Diana Benns of Port Fairy, Victoria.
In October 1967, Diana sold her TA to Mr. Allan Lim Joon of Belgrave, Victoria. Over the next 12 years, Allan, a qualified engineer, restored TA1553. In the Autumn of 1979, he painted her under the trees at his Eltham home using nitro-cellulose lacquer, usually know by the Dulux trademarked name "Duco", and re-registered in late 1979. He owned TA1553 for almost 50 years, and travelled about 4,000 miles.
Allan sold TA1553 to Mr. David Godwin, sight unseen, and she moved to Queensland's Gold Coast in August ,2016. Since purchasing her, Dave drove TA1553 to Canberra twice for the National Pre-War MG Meet. Dave clocked up 10,000 miles over 5 years, and carried out numerous upgrades and repairs during that time. Dave also owns TA1626, previously owned by the late Ron Taylor.
On 6th July 2021, just one day before her 84th birthday, I became the latest proud custodian of TA1553. She arrived in Port Douglas, Far North Queensland in late July 2021.
Listing ID

:

2097

T Type

:

TA

Chassis Number

:

1553

Year of Production

:

1937

Previous Owners

:

Diana Benns - Port Fairy, Victoria (1960s), Allan Lim Joon - Somers, Victoria (1967-2016), David Godwin - Gold Coast, Queensland (2016-2021)

Current Owner

:

Michael O'Brien

Original Engine Number

:

MPJG 1806

Current Engine Number

:

MPJM 1558

Date Acquired

:

6 July 2021

Current Reg

:

MGTA37